Watching Netflix alone in your room can get old pretty quick. Sometimes you just want to share the experience of bingeing your favourite shows with your best buds. But how can you have a virtual Netflix watch party when you don't live near each other?
Technology has made it easier than ever to come together through screens. While Netflix Party – the popular Google Chrome extension that let groups sync up their Netflix playback – was discontinued in 2020, there are still plenty of great options to stream Netflix "together" online.

Read on for how to host your own virtual Netflix night with friends, no matter where they live.
Can I Watch Netflix With Friends Online?
Yes, you can absolutely watch Netflix together online with friends through different browser extensions, mobile apps, and services that allow you to synchronize your playback.
How to Watch Netflix Online Together With Friends
Here are some of the top 9 options for mimicking the in-person Netflix and chill experience in an online format: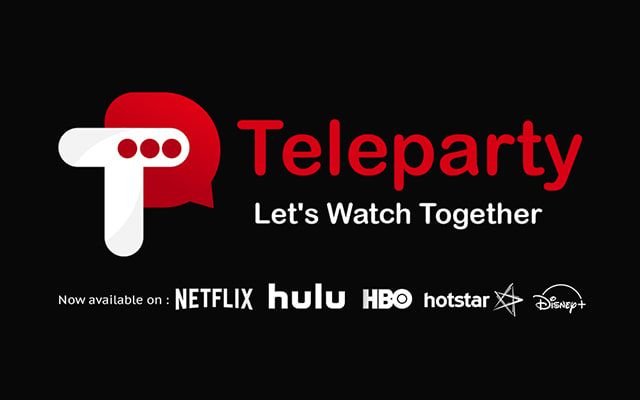 Teleparty is the successor to Netflix Party that picked up where it left off. Available as a Google Chrome extension, Teleparty synchronizes video playback and adds a group chat window so you can react together in real time.
It works by having one person start playing a Netflix video, then sharing the "party" link with friends. Whoever joins the party link will be synced up. You can have up to 50 people in one group.
Along with the chat, Teleparty has features like pausing for bathroom breaks or switching who controls the playback. It's free and simple to use for virtual movie nights.
2. Co-watch on Metastream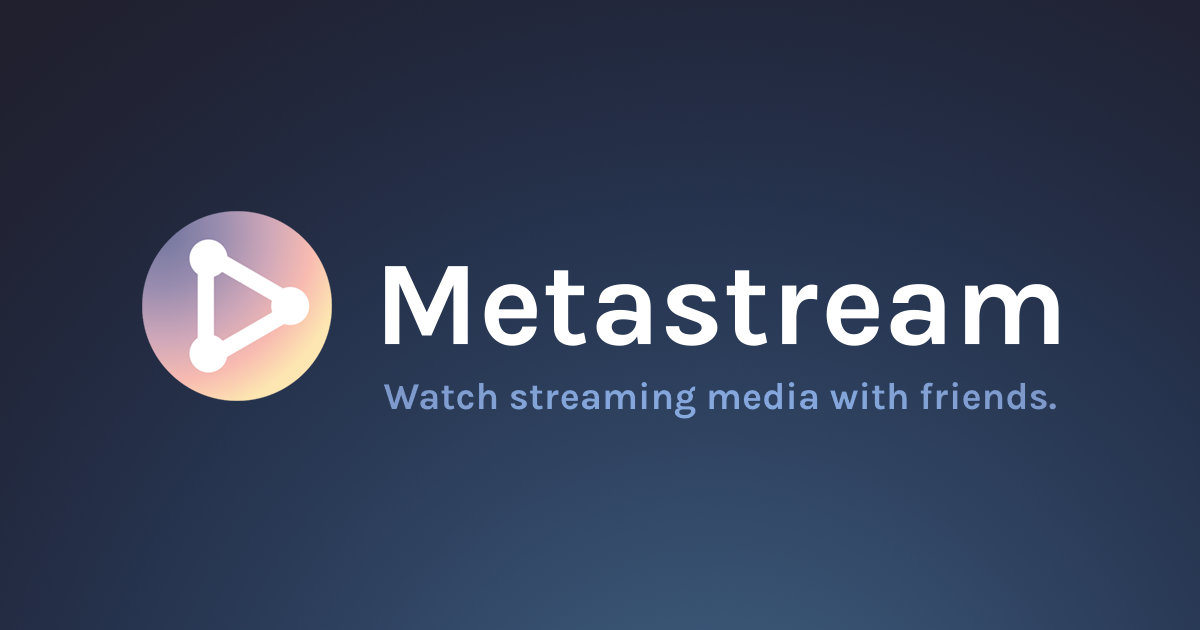 Metastream is another free Chrome extension that lets you watch Netflix simultaneously with friends. Like Teleparty, Metastream has synchronized video playback and a chat window.
One extra perk Metastream offers is the ability to video chat while you watch. Having a face-to-face conversation can make the experience feel even closer to hanging out IRL.
Metastream also has playlists, polls, and meme sharing to make your co-watching more interactive. You can use it for up to 100 friends at once.

Watch2Gether isn't limited to just Netflix – it works with YouTube, Hulu, Amazon Prime, Disney+, and HBO Max as well. But Netflix is one of its most popular options for co-watching online with friends.
Rather than a browser extension, Watch2Gether is a website where you can create virtual "rooms" to sync up videos. Anyone you invite will join the same room and playback will be in sync.
Watch2Gether also includes a chat plus the ability to pass "remote control" of the video playback between friends. And if you upgrade to the "Plus" version, you can even co-watch Netflix while video chatting.
4. View Along on AndChill
AndChill takes a slightly different approach to online Netflix parties. Rather than playing the same video simultaneously, AndChill uses Netflix's "viewing activity" feature to show what friends are streaming in real time.
This lets you have a shared viewing experience of knowing your friends are watching the same show, even if not at the exact same moment. AndChill has chat so you can react as you watch in your own time.
While not fully synchronized, AndChill creates a middle ground for feeling connected over Netflix without having to strictly be in a "party" format. The app is available on iOS and Android.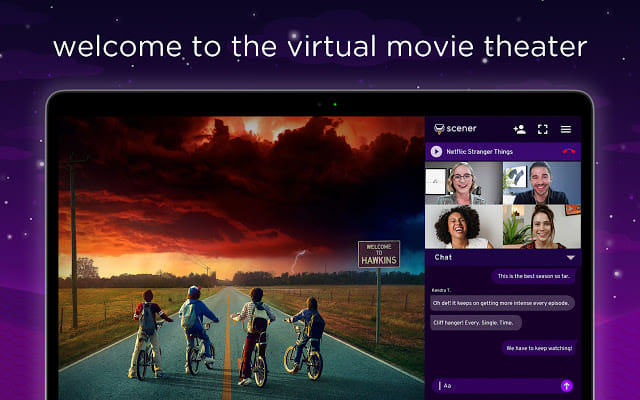 Scener markets itself as a "virtual movie theatre." The app lets you create private watch parties where up to 20 people can sync up their Netflix (or other streaming services).
Along with synchronizing playback, Scener recreates a movie theatre ambience. You can see your friends' avatars and hear their reactions in real-time like you would in a crowded theatre.
Scener is available on computers via Chrome and Firefox. You can also use Scener on iOS/Android mobile devices and tablets by downloading the app.
6. Stream Squad on Gaze
Gaze provides a virtual couch for hanging out and talking while you watch Netflix together online. Up to 8 friends can join your "Stream Squad" on iOS/Android.
Like other co-watching apps, Gaze has synchronized playback and chat. A unique feature is "reaction streaming" where you can film yourself reacting to the movie and share your reaction cam with friends.
Gaze also lets you video chat together in a mini window while the Netflix video plays. Pick from fun virtual environments and even personalized Bitmojis to represent you and your friends.
Back in the day, Rabbit was the app for online Netflix parties. When Rabbit shut down in 2019, a few offshoots sprung up to take its place:
WatchTogether – Browser extension to sync Netflix playback with chat/video chat
Syncplay – Media player that synchronizes videos
Kosmi – Website for virtual movie nights with friends
While not as full-featured as Rabbit once was, these sites keep the spirit of synchronized co-watching alive. They're worth checking out for a retro virtual viewing party.
8. Use Screen Share Features
If you don't want to mess with third-party apps or extensions, simply screen sharing Netflix can get the job done. Services like Zoom, Google Hangouts, Discord, and Facebook Messenger all support screen sharing.
Whoever hosts the video call can share their screen that has Netflix pulled up. Friends can watch the Netflix playback on their screens while voice and/or video chatting together.
The biggest downside is playback might not stay perfectly in sync if people pause or their connections lag. But for casual virtual movie nights, it works in a pinch!
9. Try Netflix Party Google Doc Chrome Extension
This unofficial Netflix Party browser extension works similarly to the original one before being discontinued. You can synchronize Netflix playback and chat with Google Docs.
To use it, first make sure you and your friends all have access to a shared Google Doc. Get the Netflix Party extension on Chrome. Share your screen with the "NP" icon to friends to start streaming together!
Free websites to watch disney movies
How to Host a Netflix Watch Party Online: Step by Step Guide
Ready to bring the movie theater experience online with friends near and far? Follow these steps for how to host a virtual Netflix viewing party:
Choose your co-watching platform. Pick an app or browser extension from the list above that suits your needs and number of participants. Popular options like Teleparty, Metastream, and Watch2Gether are great for big groups.
Create your "party" link. The host sets up a synchronized viewing room and generates a shareable link. Send this viewing room link out to friends you want to invite.
Have friends join the party. Friends simply click your link from their own computer or mobile device to join the synchronized Netflix stream you created.
Pick something to watch. Browse Netflix together and decide on a show, movie, or episode everyone wants to tune into. Get some snacks and drinks ready!
Start the stream. The host presses play on their end which starts the synchronized playback on all connected devices. Kick back and enjoy Netflix together!
Chat about the show. Using the platform's group chat feature, you can have real-time conversations, crack jokes, react to cliffhangers, and discuss the storyline just like you would in person.
Pass the remote. Some services let you swap remote control of the stream between friends. Take turns DJing what you watch next.
Hop on video chat. If the platform supports it, launch a video call in a separate window to see each other's faces.
Stay connected from afar! Even miles apart, you can bond over shared interests and entertain each other with the magic of virtual Netflix watch parties.
No more FOMO when your friends binge a show without you. With today's technology, you can join in on the couch together from anywhere with online Netflix parties!
Conclusion
Now you've got the knowledge for how to host your own virtual Netflix watch parties with long-distance friends. The shared viewing experience is just clicks away.
What shows will you watch first at your online Netflix sesh? Grab the popcorn and get ready to stream together, no matter the miles between you!
Frequently Asked Questions About Watching Netflix Together Online
Can we talk while watching Netflix together online?
Yes! All the co-watching apps and extensions include a chat feature so you can react to the show and have conversations in real time, just like you would if watching in-person.
Do we all have to have Netflix subscriptions to join a watch party?
Usually just the host who starts the viewing room needs an active Netflix account. Friends can join for free as long as there is room in the party. Always check the platform's rules to be sure.
What do we need to join an online Netflix party?
Friends will need an internet connection and a way to access the co-watching platform, whether it be a mobile app or computer browser extension. Some services only work on desktop/laptop versus mobile.
Can we listen to the Netflix show audio together?
Yes, the synchronized video playback includes the audio track so it's just like experiencing the sights and sounds together. Some platforms even recreate theater sounds.
How many friends can we have in a Netflix party?
It depends on the platform but most allow anywhere from 8 to 100+ viewers to join a virtual Netflix party. Smaller groups tend to stay more in sync.
Can we still have a Netflix party if we live in different countries?
As long as you have access to the same Netflix shows/movies in your countries, you can absolutely co-watch international Netflix! Services typically work worldwide.
What happens if someone pauses or internet lags?
Playback might go out of sync if connectivity issues occur. Most platforms have ways to resync or regain control of the stream. Worst case, you restart the viewing.
Is it free to use Netflix party services?
Many browser extensions and apps offer free access to basic co-watching features. Some provide paid upgrades for things like video chat abilities. But the core syncing is typically free.
Can we co-watch Netflix on our phones or tablets?
While some Netflix party services only work on desktop browsers, many also have iOS and Android mobile apps so you can view together on phones, tablets, laptops, etc.
Disclosure: The articles, guides and reviews on BlowSEO covering topics like SEO, digital marketing, technology, business, finance, streaming sites, travel and more are created by experienced professionals, marketers, developers and finance experts. Our goal is to provide helpful, in-depth, and well-researched content to our readers. You can learn more about our writers and the process we follow to create quality content by visiting our About Us and Content Creation Methodology pages.