Starting and growing a small business is no easy feat. With limited resources, every decision counts. Technology can be a powerful ally for small business owners looking to work smarter, not harder. From automating tasks to reaching new customers, technology offers many possibilities to take your business to the next level.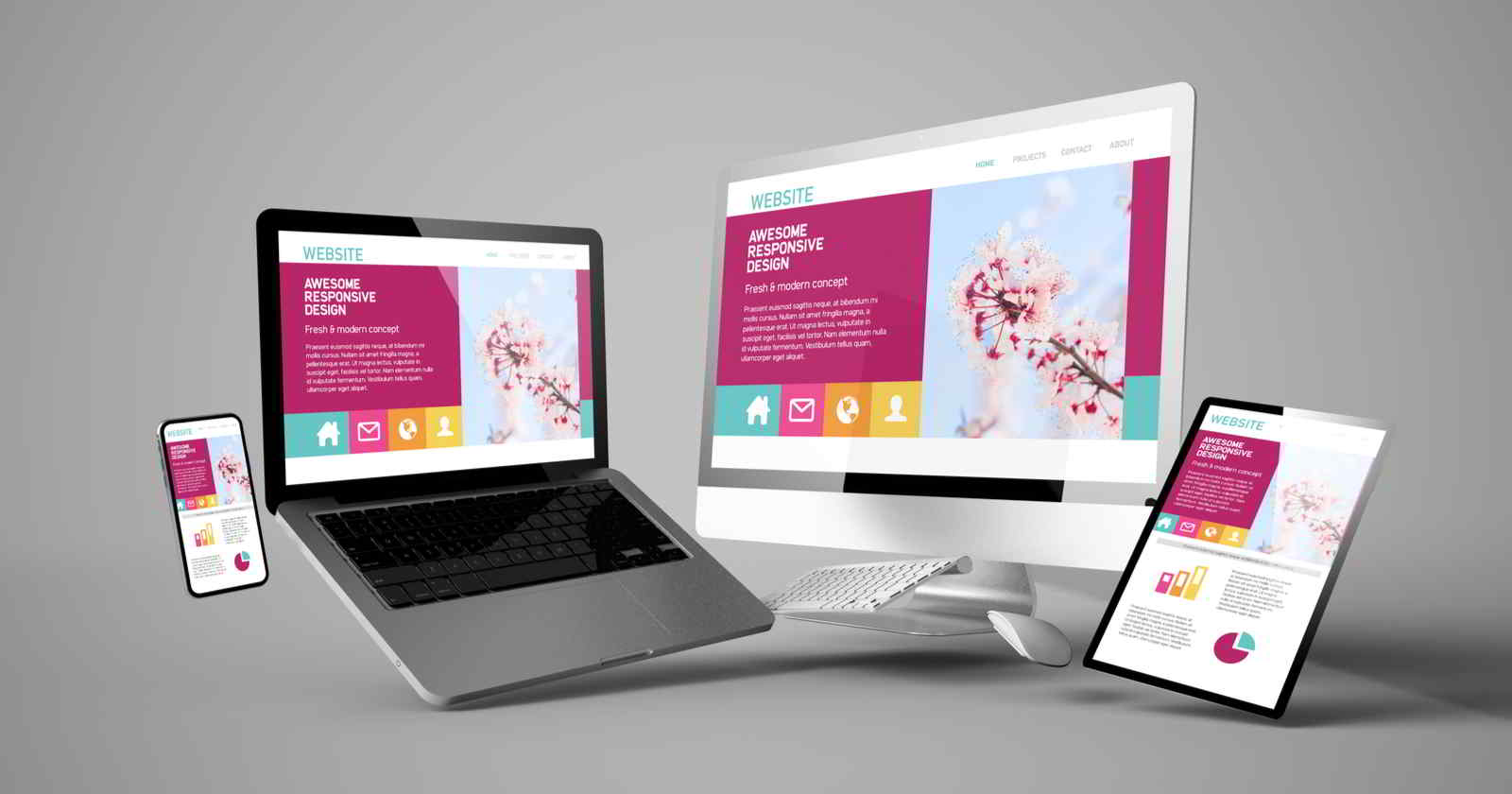 11 Ways Technology Can Kickstart Your Small Business
1. Get Found Online
Having an online presence is a must for any modern business. With so many customers searching and shopping online, if your business can't be found, it may as well not exist.
A website gives potential customers a place to learn about your business 24/7. Make sure yours has all the key details – what you do, where you're located, how to contact you. Update it regularly with helpful info, stories, photos and videos to give visitors a feel for your brand.
Local SEO can help customers in your area find your website. Optimize your site and create listings on key directories like Google My Business so you appear in local search results. Social media offers more chances to get found, build your brand and engage with customers.
2. Manage Operations Efficiently
Running a small business often means wearing many hats. The right technology can help make juggling operations easier.
Cloud-based software helps centralize and organize vital information for tasks like accounting, project management, HR and more. Inventory management systems track stock levels and auto-reorder when low. Email marketing platforms help manage contacts and campaigns. The options keep growing to automate tasks and free up time for you to focus on customers and strategy.
3. Enable Remote Work

Thanks to technology, small businesses can access talented workers outside their immediate area. Remote employees can work from anywhere with an internet connection.
Tools like Slack, Zoom and Asana enable seamless communication and collaboration across teams. Cloud-based networks give secure access to company files from multiple locations and devices. The global workforce is more connected than ever. Tapping into it can give small businesses an edge.
4. Accept Payments From Anywhere

Gone are the days when customers could only pay in person with cash or checks. Modern payment processing technology lets businesses accept secure payments from anywhere at any time.
Ecommerce stores can process online orders and recurring subscriptions. Mobile point-of-sale systems like Square allow accepting credit cards in person using a smartphone or tablet. Customers can even pay on-the-go with SMS text or mobile wallet options like Apple Pay. More options mean more sales opportunities.
5. Use Data to Guide Decisions
As a small business owner, you likely rely heavily on personal experience and intuition to guide decisions. While valuable, data can give additional objective insights to complement your perspective.
Locate data sources relevant to your business – website analytics, sales records, email open rates, social media interactions, surveys and more. Review regularly to uncover trends and opportunities. Data often reveals problems or customer needs not immediately apparent. Let it guide experiments and innovation.
6. Market Smarter
Big marketing budgets aren't a prerequisite for success. Technology lets small businesses "do more with less" when it comes to marketing.
Email newsletters and social media enable low-cost ways to build relationships, engage customers and promote your brand. Online ads can be highly targeted to reach your ideal audience. Dynamic keyword insertion automatically optimizes PPC ads to match customer searches. Marketing automation coordinates multi-channel campaigns to nurture leads. Leverage technology to make every marketing dollar count.
7. Offer Online Booking
For service-based businesses like salons, gyms, repair shops or consultants, booking appointments is crucial. Online booking systems make it easy for customers to see availability and schedule times that suit their schedule.
Apps like Calendly integrate with calendar platforms to automate appointment scheduling via email or website links. Customers appreciate the convenience while businesses gain efficiency. Syncing with payment processing means customers can pay deposits or pre-pay when booking. It's a seamless experience that delights customers and fills up your calendar.
8. Provide Excellent Online Customer Service
Interacting directly with customers builds loyalty. Yet for small businesses, dedicating staff to manage incoming calls and emails can be challenging. Virtual assistants and chatbots offer helpful alternatives.
Services like Chatfuel and ManyChat let you create Facebook Messenger bots to handle common customer requests and questions automatically. Live chat platforms like Drift enable real-time website chat. AI chatbots can even understand questions and mimic human responses! Customers get quick answers while you focus on higher-value tasks.
9. Access On-Demand Expertise
While passion and grit fuel most entrepreneurs, expertise in areas like technology, marketing, HR, accounting and more is invaluable. Yet hiring full-time specialists may not suit a lean startup model.
On-demand services offer flexible expertise. Freelance marketplaces like Upwork and Fiverr connect you to specialists worldwide. Short-term consultants can advise on strategy. Services like Shopify Expert offer quick help setting up or troubleshooting ecommerce stores. Accessing targeted expertise on-demand lets small businesses punch above their weight.
10. Make Media Your Bestfriend

More people are on social media today than ever before – and it isn't surprising why. They are there to do so much more than simply scroll through pictures of their friends and family. Platforms like Instagram and Facebook are among the most accessible places to get your business in front of your target audience. Social media also helps business owners to hear their customers' needs and wishes directly by setting up accessible customer services. 
Some social media platforms may limit the number of accounts a single user can own, only five on Instagram, for example. But the availability of safe and reliable proxies for Instagram has turned this around! 
11. Advertise and Maximize
Big businesses often have partner advertising companies to create and manage their marketing. Unfortunately, for those just starting out, this means chunking out a large sum from the budget. Thanks to technology, small business owners can use user-friendly software and apps to take matters into their own hands! Use online software and applications to create your own advertisement videos and posts to boost your business on social media. 
Frequently Asked Questions
What are some basic tech tools every small business needs?
Some basic tech tools that most small businesses need include:
Website – Make your business visible online
Email marketing – Communicate with customers
Accounting software – Track finances
POS/payment processing – Accept payments
Project management – Organize operations
Social media – Market your brand
How can I use tech to improve productivity?
Use business productivity software and apps to automate routine tasks like bookkeeping, invoicing, inventory management and scheduling. Enable remote work with tools for communication/collaboration. Automate marketing outreach with email sequences/social media scheduling.
What are low-cost tech tools for small businesses?
Many effective tech tools are low-cost or free for basic use including Google Workspace, Trello, Mailchimp, Slack, Wix, Canva, Wave Accounting, Zapier, Calendly, Chatfuel, and more. Take advantage of free trials to test tools.
How much should I budget for technology?
Aim to spend 5-10% of revenue on technology investments. Prioritize tools that save time and directly enable growth. Start small and add capabilities as needed. Take advantage of cloud-based monthly subscriptions that allow flexibility.
How can I use tech to reach more customers?
Optimizing your website for search, running online/social media ads, using marketing automation, offering online booking/payments, enabling website chat, and monitoring data like traffic sources help extend your reach online.
What skills are needed to leverage technology?
Some key skills include digital marketing, data analysis, basic website management, software/app usage, and information technology (IT) infrastructure basics. Tap online courses or outside specialists to fill knowledge gaps.
How can I choose which technology to invest in?
Consider how well a tool fills specific business needs or pain points. Examine ROI and potential time/cost savings. Read user reviews. Make sure your team can implement the tool properly. Start small with the most essential capabilities.
Is new technology risky for small businesses?
Change involves some risk. But when selected and implemented strategically, technology presents more potential reward than risk. Take it slow, do your diligence, and choose solutions aligned to long-term goals. View technology as an investment in growth.
How much technology expertise is needed in-house vs outsourced?
In-house, focus on essential digital skills like online marketing, CRM, ecommerce, and productivity software. Outsource specialized work like website development, complex integrations, custom software or applications. Take a blended approach to access needed expertise affordably.
Disclosure: The articles, guides and reviews on BlowSEO covering topics like SEO, digital marketing, technology, business, finance, streaming sites, travel and more are created by experienced professionals, marketers, developers and finance experts. Our goal is to provide helpful, in-depth, and well-researched content to our readers. You can learn more about our writers and the process we follow to create quality content by visiting our About Us and Content Creation Methodology pages.