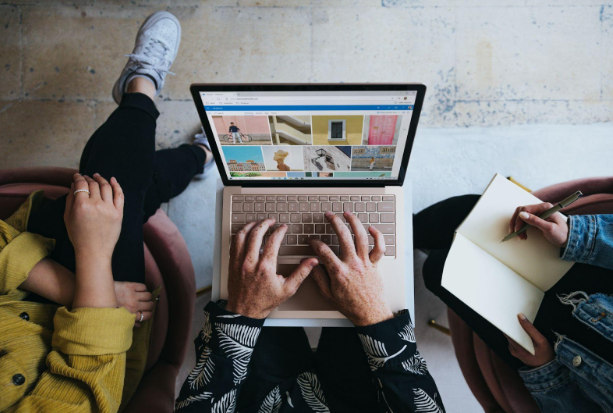 The rates of youth entrepreneurship have progressed in recent years among emerging economies such as India, Indonesia, the Philippines, and Vietnam.
One of the reasons youth entrepreneurship is so appealing is that it can provide a local solution to economic problems. 
Youth participation in business may help fortify a country's economy because young people are productive assets. 
However, a young entrepreneur may lack crucial aspects, such as human, social, and financial capital. These problems can make it difficult for young people to achieve their business goals. 
One way to help young entrepreneurs increase their entrepreneurial opportunities despite the disadvantages mentioned above is to implement an effective digital marketing strategy. You may check out Digitalspotlight.com.au.
Using digital marketing as a young entrepreneur can be a critical factor in business success. This marketing method may help in minimizing entry barriers into the marketplace.
Below are some simple and effective digital marketing strategies you can consider when launching or expanding your business at a young age.
Beware of Clickbait
Affiliate marketing services, scams, and other bogus business opportunities abound on the internet. 
For instance, a YouTube search can yield many videos on making money while sitting at home. Some YouTube content creators use deceptive methods such as spam and clickbait to ploy users into clicking on their videos to increase their ad revenue. 
Unfortunately, individuals looking for entrepreneurial opportunities often begin with the kinds of online content above.
Suppose a specific online resource claims to assist you in making money. In that case, the content's creator is probably using you as bait.
Instead of watching quick rich scheme videos, you may start using YouTube to learn new skills or improve those skills you already possess.
Study Your Competition and Set Yourself Apart
A competitive analysis enables you to learn from businesses that compete for your potential customers. This step can be critical for defining a competitive advantage that generates long-term revenue.
The U.S. Small Business Administration proposes the following aspects of the competitive landscape:
Market share

Strengths and weaknesses

A potential point of entry to join the market

The importance of your target market to your competitors

Any hindrances that may make it difficult for you to enter the market

Indirect or secondary competitors who may affect your success
Several industries may compete for the same market segment you want to target.
When starting your business, you may consider the level of competition, the risk of new competitors or services, and the influence of suppliers and customers on price.
Create Engaging Blog Posts
One way to boost your business's online presence is to write quality blog posts.
If your business engages in a competitive industry — and this can be the case for many local businesses — you may consider a content strategy that can lead to satisfactory results.
Smaller businesses may experience difficulty ranking on the first page of a search engine such as Google. 
For example, it is difficult to rank on Google because paid-for ads and the Google "local 3-pack" often cram Google's first page of search results. 
The "Google 3-pack" local search results refer to the top three businesses Google considers most relevant to the searcher.
Many blogs supply options that can help improve online visibility and the depth of conversations, such as:
Comments

Tags

Categories

Permalinks or permanent links 

Blogroll (a compilation of links to other blogs you want to share)
Here are some points you can keep in mind when writing or creating your blog content:
Know your audience

Create SEO (search engine optimization)-friendly content

Use the appropriate tone of voice

Build a stable relationship with your readers by making trustworthy blog posts
Produce Professional Visual Content
In recent years, visual content marketing has become one of the most reliable methods marketers employ.
Some examples of visual content are:
Infographics 

Charts

Graphs

Presentations

GIFs

Videos
As a graphic communication format, visual content, e.g., images and videos, are more appealing and noticeable than plain text.  For this reason, creating visuals for your business can be a crucial part of your digital marketing strategy for today's modern market.
Identify Your Primary Social Media Platform
Concentrate on the social media platform that is most relevant to your company and where your customers are most responsive.
You can determine which social media channel to use based on the nature of your products or services.
For instance, if your business transaction is typically business-to-business (B2B), you may find LinkedIn more suitable for your business.
On the other hand, if your product or service offering leans more towards business-to-consumer transactions (B2C), Facebook and Instagram can be more effective options.
Youth entrepreneurship can provide creative solutions for young people's economic growth. For instance, entrepreneurship can be an impactful tool to help fight youth unemployment. 
Young entrepreneurs can implement the suggestions above to supplement their business strategies, sustain their business goals, and, possibly, contribute to the economic growth of their community. 
No tags for this post.No tags for this post.