Starting and growing an online business as a young entrepreneur can be an exciting yet challenging journey. With the rise of social media and digital marketing, there are more opportunities than ever for young entrepreneurs to build their brand and connect with customers online. However, the world of online marketing is complex and ever-evolving. It helps to learn some key strategies to kickstart your digital presence and get your business noticed.
One way to help young entrepreneurs increase their entrepreneurial opportunities despite the disadvantages is to implement an effective digital marketing strategy. You may check out Digitalspotlight.com.au.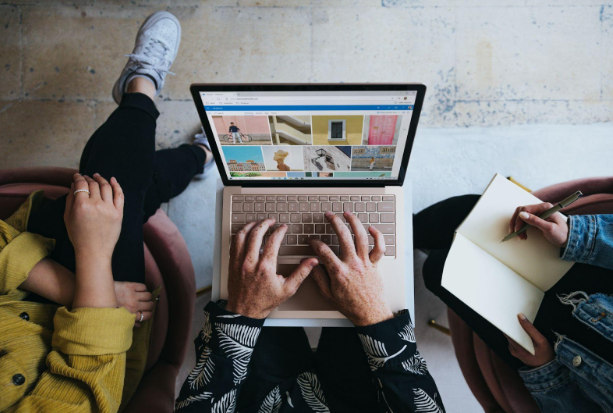 In this post, I'll share my top tips for young entrepreneurs just starting out with online marketing. These actionable suggestions can help you establish your brand, drive traffic, convert visitors, and grow your audience over time. Let's dive in!
Online Marketing Tips for Young Entrepreneurs
Craft a Strong Brand Identity

Your brand identity is the face of your business. It's what makes you stand out and builds an emotional connection with your audience. As a young entrepreneur, take the time to clearly define your brand values, personality, and visual identity.
Come up with a distinct brand name and logo that reflects your business. Make sure your branding is consistent across your website, social media, videos, and other touchpoints. Using the same colors, fonts, tone of voice, and overall style will improve recognition.
It's also wise to create brand guidelines to reference. This ensures you and any team members stay on-brand as you create content and expand your reach. A polished, consistent brand identity builds trust and loyalty with customers.
Optimize Your Website

Your website is often the first touchpoint between you and potential customers. Having a well-designed, user-friendly site is essential for conversions and SEO.
As a young entrepreneur on a budget, leverage free website builders like Wix or WordPress. Choose an easy-to-navigate layout with calls-to-action above the fold. Make sure your content answers customer questions and convinces them to buy from you.
It's also critical to optimize your website for search engines. Do keyword research to incorporate relevant terms on your pages. Write unique meta descriptions of 160 characters or less. Add alt text to images. Improve site speed and mobile responsiveness. These best practices will improve your search visibility and traffic.
Establish Your Presence on Social Media
Social media marketing is a must for young entrepreneurs. Platforms like Facebook, Instagram, and TikTok enable you to cost-effectively build an audience, increase brand awareness, and engage with customers.
Start by determining your target audience. Then select 2-3 social platforms that align with your brand and products. Create business profiles optimized with logos, banners, and concise bios.
Post engaging content like behind-the-scenes photos, product teasers, or industry tips consistently. Respond promptly to comments and messages. Use hashtags and tags to expand your reach. Partnering with influencers in your niche can also provide a boost early on.
The key is developing an active, authentic social presence that nurtures relationships with followers and converts them into customers.
Run Targeted Paid Ads

While organic content is important for brand-building, paid advertising gives your business the visibility it needs to drive sales faster. Facebook, Instagram, and Google Ads are powerful online marketing tools, even for young entrepreneurs on a budget.
With Facebook and Instagram ads, you can target your ideal audience based on demographics, interests, behaviors, and more. Create ads optimized for conversions or traffic with irresistible offers. Start with a small daily budget, testing different creative and audiences. Scale up ads that perform well.
Google Ads lets you show up at the top of search results for your niche keywords. Drive traffic to your site and products through Search, Display, and YouTube ads. Take advantage of theirKeyword Planner for research. Again, start small to refine profitable ads over time.
The key is tracking conversions and ROI closely to optimize your ad spend. Paid ads complement your organic efforts, helping turn fans into buyers.
Build Relationships with Influencers
Influencer marketing collaborations are an impactful way for young entrepreneurs to expand their reach. Partnering with industry experts, bloggers, and social media influencers aligned with your brand exposes you to new audiences.
Start by identifying micro and nano influencers in your niche with engaged, targeted followers. Reach out and build connections through genuine comments and messages. Offer to provide free products in exchange for content, reviews or sponsorships. Use affiliate links for influencers to drive sales.
Larger influencers often have minimum fees. But many micro and nano influencers are accessible early on. Building trust and relationships with them organically can pay off hugely. Their established authority passes onto your brand.
Focus on Content Marketing
Consistently creating and distributing valuable, relevant content is crucial for young entrepreneurs. Content marketing helps build brand awareness, trust, and authority in your niche. It also improves SEO and generates leads when optimized.
Identify topics and questions your audience cares about through keyword research. Create blog posts, videos, visual content, and more that addresses these needs. Promote your content across your website and social platforms.
Make sure to optimize with meta descriptions and titles. Include links back to your site and products where relevant. Monitor engagement and leads generated to refine your content approach over time.
Content that educates, entertains or inspires your audience to take action is the foundation of an effective online marketing strategy.
Collect Email Addresses and Email Marketing
While social media is great for awareness, email marketing enables more direct customer engagement. Collecting email addresses should be a priority for young entrepreneurs through opt-in forms and lead magnets.
Offer an irresistible freebie like a guide, template, or course in exchange for emails. Use tools like Mailchimp to design professional newsletters and automate sequences. Share content, promotions, or sales news customers will appreciate.
Sending targeted, thoughtful emails nurtures relationships, boosts sales, and improves loyalty. Just make sure to only email subscribers who consented and enable easy unsubscribes.
Analyze Key Metrics and Pivot Accordingly
It takes constant testing and refining to succeed with online marketing. That's why it's critical for young entrepreneurs to track key performance indicators (KPIs) across channels.
Monitor metrics like website visits, social media followers and engagement, email open rates, cost per lead, and sales. Use Google Analytics, Facebook Insights, and native platform tools to compile reports.
Analyze the data to see what content and strategies are working. Double down on those while pivoting away from poor performers. Remain agile and flexible to optimize your approach based on real insights. This helps maximize your limited time and marketing budget.
Embrace a Test-and-Learn Mindset
As a young entrepreneur getting started with online marketing, the most important tip is maintaining a test-and-learn mindset. You likely won't get everything right from the start. And in the fast-paced digital landscape, marketing tactics constantly evolve.
So continually test different social content types, ad variations, email sequences, partnerships, and more. Track results closely to identify winning strategies to scale. Be willing to try new platforms and marketing technology. Learn from both your victories and failures.
With a data-driven, agile approach, your online marketing skills and results will improve over time. Remain persistent through failures and focused on incrementally building your business.
Conclusion
Launching and growing an online business as a young entrepreneur is an exciting journey. While it isn't always easy, embracing core marketing strategies like optimizing your brand identity and website, leveraging social media and paid ads, producing valuable content, collecting emails, and analyzing data will set you up for success.
Remember to start small, focus on high-impact tactics scaled over time, and track KPIs closely as you refine your approach. With the right online marketing foundation, your young business can gain traction and thrive.
Here's to empowering the next generation of entrepreneurs! Let me know in the comments if you have any other online marketing tips to achieve online business success.
Frequently Asked Questions
What are the most important online marketing channels for new entrepreneurs?
The most important online marketing channels for new entrepreneurs on a budget are typically organic social media, paid social ads, SEO through content and website optimization, email marketing, and influencer collaborations. These allow you to cost-effectively build brand awareness, drive traffic, generate leads, and boost sales.
What type of content should you create as a young entrepreneur?
Great content for young entrepreneurs to create includes blog posts, social media updates, videos, graphics, and guides that address the needs and interests of your target audience. Focus on topics and questions your niche customers care about. Offer tips, product information, or industry insights they find valuable.
How much should young entrepreneurs spend on paid ads?
When just getting started with paid ads, it's wise for young entrepreneurs to begin with a small daily budget between $10-$50 to test different ad variations and audiences. Once you identify profitable ads driving strong ROI, you can slowly scale up your spending over time. Remain flexible and optimize ads based on performance data.
What are some tips for contacting influencers as a new brand?
Some tips for young entrepreneurs reaching out to influencers include: personalizing each email, explaining why you admire them and their audience aligns with your business, offering free products to review, focusing on nano and micro-influencers, partnering on giveaways, and being patient. Build relationships over time and collaborate to create a win-win partnership.
How often should you post on social media?
Posting 1-2 times per day is typically ideal for young entrepreneurs establishing their brand on social media. You want to post consistently to stay top of mind without overwhelming followers. Monitor engagement and growth over time, adjusting your posting frequency and content strategy based on what resonates best with your audience.
What metrics should young entrepreneurs track?
Important metrics for young entrepreneurs to track include website traffic, social media followers/engagement, email open and click-through rates, average time on page/site, cost per lead, conversion rates, ROI, and sales. Use both free and paid analytics tools to compile reports and optimize over time.
What is an affordable email marketing platform?
Mailchimp and Sendinblue are two of the most affordable and beginner-friendly email marketing platforms. They have free tiers along with paid plans that offer automation and advanced features. Both make it easy to create professional emails, manage subscriber lists, build sequences, and track performance.
Disclosure: The articles, guides and reviews on BlowSEO covering topics like SEO, digital marketing, technology, business, finance, streaming sites, travel and more are created by experienced professionals, marketers, developers and finance experts. Our goal is to provide helpful, in-depth, and well-researched content to our readers. You can learn more about our writers and the process we follow to create quality content by visiting our About Us and Content Creation Methodology pages.