Social media can be a powerful tool for boosting your local search engine optimization (SEO) efforts. With billions of active users on platforms like Facebook, Instagram, and Twitter, social media offers tremendous opportunities to connect with potential customers in your area.
In this post, we'll explore proven strategies for harnessing the power of social media to improve your local SEO and attract more customers to your brick-and-mortar or service-based business.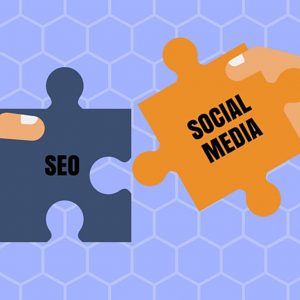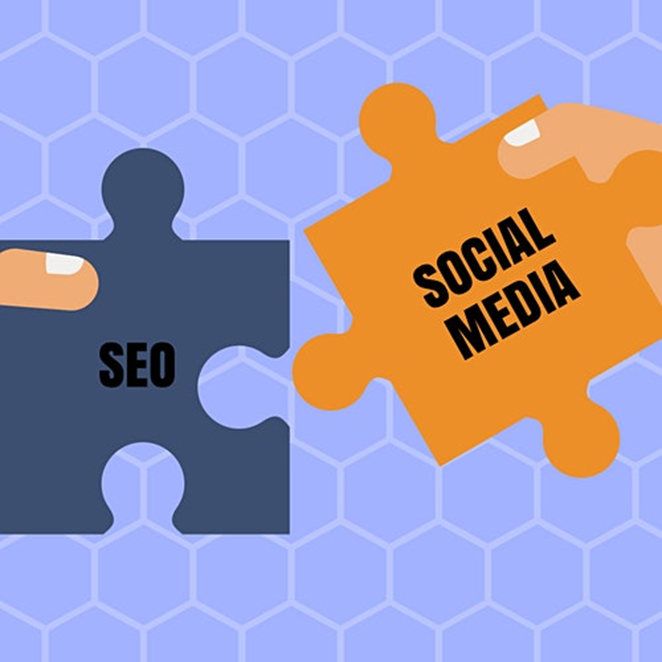 Can Social Media Marketing Help SEO?
Yes. Social media marketing can absolutely help SEO efforts. Having an active social media presence builds brand awareness and backlinks, which boosts SEO. Also, social signals like shares, comments, and likes act as ranking factors. In addition, social platforms allow you to publish fresh, unique content for search engines to crawl and index. In short, an optimized social strategy complements core SEO activities.
Ways to Use Social Media for Local SEO
Here are some of the top tactics for optimizing your social media presence to boost local SEO and drive foot traffic:
Optimize Google My Business and Other Listings
Your Google My Business (GMB) profile is key for local SEO. Make sure it's completely filled out and optimized with your business name, address, photos, description, hours, services, and other details.
Also create and optimize free profiles on other key sites like Facebook, Yelp, YellowPages, Apple Maps, Bing Places, etc. This helps establish your local authority across the web.
Post Engaging Local Content
Share posts showcasing your products, services, events, staff, and customers. Include local keywords and geo-tagged locations whenever possible. Photos and videos perform especially well. Post consistently but avoid over-promotion.
Run Local Ad Campaigns
Run paid ads targeting local customers by location, interests, behaviors, etc. This expands your reach while signaling local relevance to search engines.
Interact With Your Customers
Your customers are present on social media, and they might be talking about your business on popular social platforms.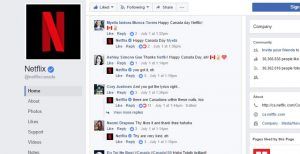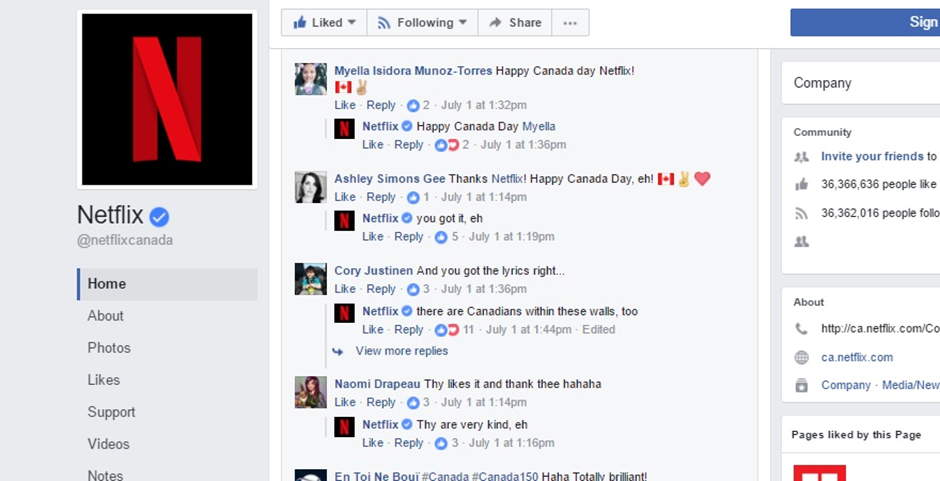 You can always reply to your customer feedback. Good feedback can be converted into an opportunity to generate reviews on your site and trigger effective word-to-mouth marketing.
While bad feedback displays the common concern from your customers. You can interact with the complainers to offer your best customer services and turn them into your fans.
Interacting with your customers can help you increase customer loyalty as well.
Join Relevant Local Groups
Find and participate in Facebook Groups, subreddits, forums, etc. related to your local area and industry. This connects you with more local users interested in your business.
Encourage Check-Ins, Tags, and Mentions
Get customers to tag or check-in to your business on posts. Promptly re-share user generated content that mentions your brand. This all helps local SEO.
Foster User Reviews
Politely ask happy customers to leave positive reviews on your social profiles and around the web. This builds credibility and trust for potential local customers.
Allow your Fans to Endorse Your Business
In this era of influencer marketing, you can utilize social media to make your business offerings go viral.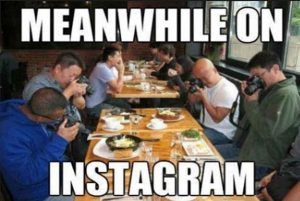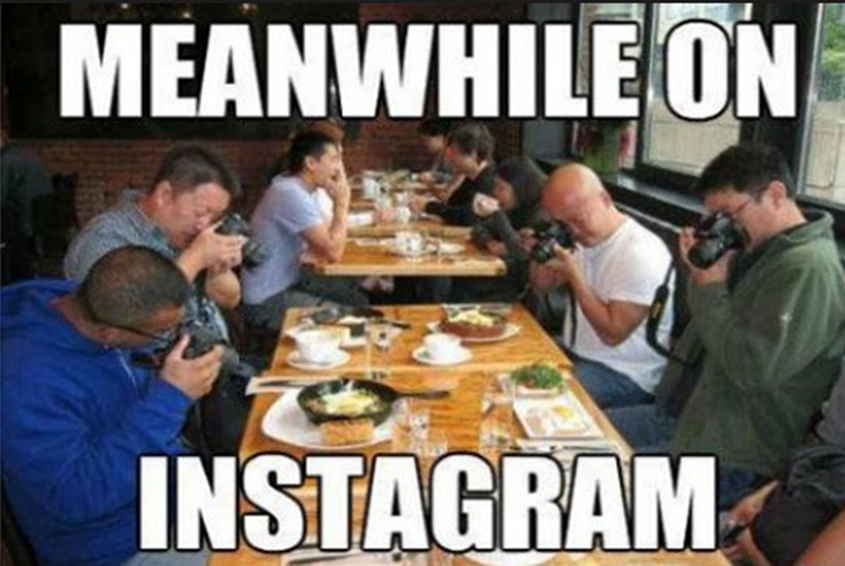 One option is to connect with social media influencers, while if you wish to start with a lower budget, you can use your fans to endorse your brand on social media.
People love to share their experiences on social media, whether it is delicious food cravings, travel fun, great salon services, etc.
You can always ask your customers to tag your business in their posts and this could help you draw good recommendations and create quite a healthy buzz for your business.
Social media listings are a significant part of an SEO campaign by every Local SEO services company.
Grow your Community
If you wish to harness the true potential of social media, concentrate on building a great community.
Your business needs to regularly update sharable content relevant to your local audience and connect with new prospect customers on social media handles.
Having a good brand value can help you grow great following on social media and this can trigger your sales and store footfalls.
You can use different types of awareness campaigns as well as creative marketing posts to grow engagement and expand your community.
Best Strategy for Local SEO?
The most effective approach combines core SEO fundamentals with social media and local outreach:
On-Page SEO – Optimize title tags, headers, content, URLs, and website speed for local intent keywords.
Local Citations – Build listings on top citation sites to reinforce your business name, address, and phone number.
Link Building – Earn high quality local links from directories, sponsors, partners etc.
Social Media – Leverage platforms to connect with more local customers as outlined above.
Reviews – Proactively generate more positive local reviews on Google, Facebook, Yelp and across the web.
Local Content – Create unique local content and assets that set you apart from competitors.
Reputation Management – Monitor what people say about your brand online and address any issues.
The key is blending traditional local SEO best practices with social media marketing to increase awareness, engagement, and customer trust throughout your local area.
Conclusion
By taking full advantage of social media's unique opportunities to connect with local customers, your business can significantly improve its local SEO visibility and website traffic.
Focus on optimizing profiles, posting engaging local content, running ads, interacting with followers, encouraging check-ins and user generated content, getting more reviews, joining local groups, and blending it all with core local SEO strategies.
Done right, an effective social approach can help drive more foot traffic, phone calls, and sales from local customers.
Frequently Asked Questions
How can I optimize my Facebook page for local SEO?
To optimize Facebook for local SEO, focus on completely filling out your business info and profile details, posting regular local content and photos, engaging followers, running local ads, encouraging check-ins and tags, getting reviews, joining local Groups, and optimizing posts with location tags whenever possible.
What local SEO tactics work on Instagram?
For local SEO on Instagram, geo-tag your photos and videos, post Stories and Reels showcasing your business, products, events or team, use local hashtags, encourage user generated content, run local ads, link to your GMB profile, and optimize your bio with your business name, location and a clickable link.
How can Twitter help my local business SEO?
Twitter can help local SEO by letting you connect directly with local customers, respond to mentions, post local content and updates, run local ads, gain local followers, and earn more local links and backlinks when people tag or mention your business profile.
Should I focus more on local link building or social media marketing?
Ideally focus on both simultaneously for the best results. Local link building and citations establish credibility in Google's eyes while social media marketing helps drive real awareness, engagement and word-of-mouth with potential customers.Blend both for maximum local SEO benefit.
What type of local content works best on social media?
Photos, videos, Stories and Reels showcasing your products, services, events, team members, behind-the-scenes, customers, and community involvement perform extremely well. Craft engaging posts that inform and connect with local followers.
How can I measure the impact of social media on my local SEO?
Track website traffic, phone/email leads, and in-store visits from social referrers. Measure increases in local brand search volume and ranking improvements for target keywords. Gauge social engagement, followers, leads, and conversions in your area. Review for actual local results.
Is social media marketing worth the time for local businesses?
Yes, social media provides unparalleled opportunities to cost-effectively connect with and convert local customers at scale. The high engagement potential makes social extremely valuable for driving local visibility, brand awareness, website traffic, leads and sales.
Disclosure: The articles, guides and reviews on BlowSEO covering topics like SEO, digital marketing, technology, business, finance, streaming sites, travel and more are created by experienced professionals, marketers, developers and finance experts. Our goal is to provide helpful, in-depth, and well-researched content to our readers. You can learn more about our writers and the process we follow to create quality content by visiting our About Us and Content Creation Methodology pages.