Coupon marketing has become an integral part of the retail sales strategy. With the rise of e-commerce and digital coupons, coupon usage has hit record highs in recent years. Retailers who overlook the potential of coupons are missing out on major opportunities to drive sales, acquire new customers, build loyalty and gather data.
In this post, we'll explore the key benefits of coupon marketing and why it should be part of every retailer's promotional mix. We'll also look at creative ways retailers can make the most of coupons and some common mistakes to avoid. Let's dive in!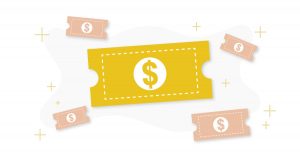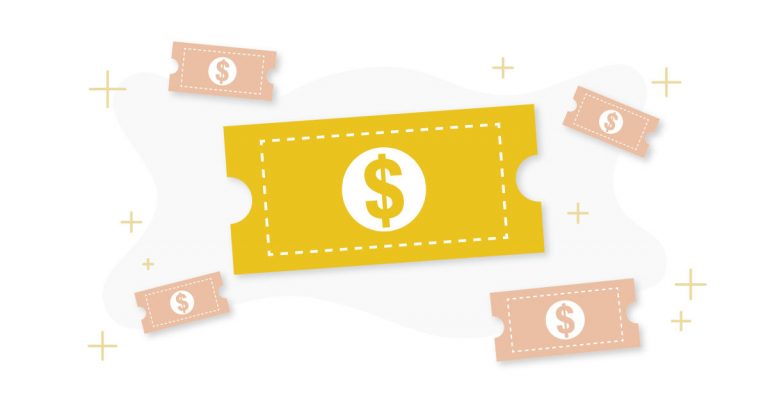 Why Retailers Should Embrace Coupon Marketing
Shoppers enjoy saving money. To keep more of their money, many of them use coupons, promo codes, and discount codes. Offering them methods to save is a good strategy to get potential customers interested in your products or services. With a coupon, potential customers enter your store, potentially expanding your customer base. They may possibly be out shopping with buddies who would normally stroll right past your business.
A coupon approach may be used at any time, but it's especially common after a grand opening, the launch of a new location, or after a busy shopping season when sales tend to slow down. Digital coupons may also be used to reconnect with former consumers and entice them back into your store.
Here, you can take the example of Wadav Coupon Code that wadav use to send to their subscribers. A traditional campaign, on the other hand, is mailing letters to a specific group of people.
9 Benefits of Coupon Marketing Strategy in Retail Business

Here are 9 impactful ways retailers can leverage coupons as part of their overall sales and marketing strategy:
1. Encourage First Time Purchases
Welcoming first-time buyers is critical to growing your customer base. Special introductory coupons give new shoppers added incentive to take the leap and try your products. Examples include money off or percentage discounts for initial purchases over a minimum threshold.
2. Drive Sales of New Products
Getting shoppers to try new products is always a challenge. Coupons help spur that important initial trial that can lead to repeat sales. Target coupons on new product launches to generate buzz and purchase motivation. Discounts get more customers sampling the new item.
3. Increase Sales of Slow-Moving Products
Coupons can be deployed strategically to move sluggish products. You might have older inventory, seasonal items or products with lagging sales you want to clear out. Targeted coupons encourage purchase of identified slower sellers that need an extra push.
4. Create Urgency with Time-Limited Offers
Time bound coupon offers crank up the pressure to buy now. Limited-time deals whip up a fear of missing out and prompt faster purchase decisions. Daily deal coupons and flash sales work on the same principles of restricted timing and scarcity.
5. Reward Loyal Customers
Surprise repeat shoppers by thanking them for their business with special loyalty coupons. These could offer EXTRA savings like 25% for Gold Members. Loyalty incentives enhance retention as customers feel appreciated. Just don't overload the most frequent buyers with coupons.
6. Reactivate Dormant Customers
Coupons can bring previous customers back into the fold by reminding them of your brand. Target lapsed buyers who haven't made a purchase in 3-6 months. The right coupon offer gets inactive customers spending again, especially higher-value ones.
7. Upsell and Cross-sell Products
Encouraging customers to spend more works even better with coupons in the mix. Bundle coupons for add-ons, upsized versions or complementary products. Examples are 20% off printers with any laptop purchase or $5 off accessories with any dress.
8. Enhance Store Foot Traffic
Coupons can be employed to drive visits to brick-and-mortar stores. Postcard mailers with in-store discounts, local newspaper coupons and mobile coupons linked to locations boost retail outlet traffic. This is invaluable for increasing walk-ins beyond online sales.
9. Gather Customer Data and Insights
Detailed data around coupon performance provides consumer behavior insights. You can analyze response rates, best-performing coupon types and optimal redemption periods. Identify which customer segments are most attracted to coupons then refine targeting.
Those are 9 powerful ways retailers can capitalize on coupons to meet key business objectives beyond just driving immediate sales. Next let's look at some tips for maximizing the impact of your coupon campaigns.
Creative Coupon Marketing Tactics for Retailers
Here are some creative strategies for making coupons work harder as part of your retail marketing:
Personalize coupons using customer names and birthdays to boost response rates
Send coupon reminders if they haven't been redeemed yet to drive usage
Make coupons shareable on social media to expand reach and brand exposure
Pair coupons with recommendations for full outfits or related add-ons to boost basket value
Offer BOGO (buy one get one free) coupons which customers love to double savings
Provide mobile coupons for easy access, convenience and frictionless redemption
Gamify coupons by adding scratch cards, spin-to-win, fun expiry dates etc.
Conduct A/B tests to determine optimal coupon code values, product pairings and copy
Enhance in-store coupons through QR codes, NFC and digital coupons to drive traffic
Savvy retailers are combining online and offline coupons along with creative approaches. This amplifies the sales impact and makes couponing more integral to the brand experience.
Common Coupon Marketing Mistakes to Avoid
While coupons present big opportunities, retailers also need to beware of some potential downsides and pitfalls:
Don't offer discounts on popular or full-price items as it erodes brand value over time
Avoid conditioning customers to only purchase with coupons which hurts profit margins
Prevent coupon fraud and misuse through unique one-time codes and reasonable usage limits
Refrain from using coupons to push slow products customers don't want just to clear inventory
Be careful of devaluing products by constantly having them "on sale" through endless couponing
Don't underestimate the costs – coupon issuance, reimbursements and administration eat into ROI
The key is to employ coupons strategically in moderate amounts. They should complement, not replace, your regular pricing strategy. Used right alongside other promotions and campaigns, coupons add another profit lever without conditioning shoppers to expect constant deals.
Conclusion
Coupon marketing remains a simple yet highly effective retail sales driver when applied wisely. The benefits range from new customer acquisition to improved loyalty, data collection and much more. Retailers who dismiss coupons as outdated or unnecessary are missing out on an immense opportunity to boost profitability.
With a smart coupon strategy encompassing the latest digital and mobile approaches, the possibilities are endless. As part of an integrated omnichannel approach, coupons help forward-thinking retailers thrive in today's hyper-competitive environment.
FAQ
How much value should a good coupon offer?
The ideal coupon amount depends on product prices and margins. 10-20% off is a good baseline. Higher priced products can handle 25-30% off coupons. Avoid 50%+ coupons except for new customer acquisition.
When's the best time to offer coupons?
Major sales periods like holidays, long weekends and clearance events. Also target new product launches, customer birthdays and dormant customer reactivation.
Should I offer free shipping with coupons?
This can be effective for driving larger basket sizes online. Just ensure the minimum order value covers your logistics costs.
How do I prevent coupon fraud?
Use unique one-time coupon codes, set reasonable usage limits and employ fraud detection filters on your e-commerce platform.
How can I track coupon performance?
Use coupon codes to track redemptions. Digital coupons give the most data on uptake, products purchased, customer attributes etc.
What's better, open or targeted coupon distribution?
For maximum ROI, segment and target coupons to your best and lapsed customers based on historical data and behaviors.
Should I use incentives besides discount coupons?
Consider free gift coupons, percentage off entire basket, free shipping and buy one get one (BOGO) offers for variety.
How do I prevent cannibalizing regular sales?
Avoid applying coupons to your hottest sellers and stick to slower moving items or new customer acquisitions mostly.
How do I drive in-store traffic with coupons?
Print coupons in local papers, mail out coupon flyers and use digital coupons linked to brick-and-mortar stores.
Should I offer coupons all the time?
No – make them periodic and strategic. Conditioning buyers to always expect discounts will hurt margins over time.
Disclosure: The articles, guides and reviews on BlowSEO covering topics like SEO, digital marketing, technology, business, finance, streaming sites, travel and more are created by experienced professionals, marketers, developers and finance experts. Our goal is to provide helpful, in-depth, and well-researched content to our readers. You can learn more about our writers and the process we follow to create quality content by visiting our About Us and Content Creation Methodology pages.