A business can become successful only when it can reach the customers who need its products. If a business cannot establish its customer base, it may face a huge loss. When it comes to online business, the strategy and planning change according to the newly established virtual model. However, the business goal remains the same: to reach out to the targeted customer base. When it comes to online businesses, SEO, or search engine optimization, is the tool that helps a website rank higher in searches, helping it to get more visitors. SEO is one of the mandatory tools for an online business to excel in its ventures. 
A recent survey found that 61% of B2B marketers think that SEO and organic traffic produce more leads and prospects than every other marketing strategy. 
So, every business, especially a small business, requires an SEO expert to excel in its strategy of connecting to the right customer base. If you are planning to start a business or if you already own a small one, this article is going to give you ideas about how to hire an SEO expert.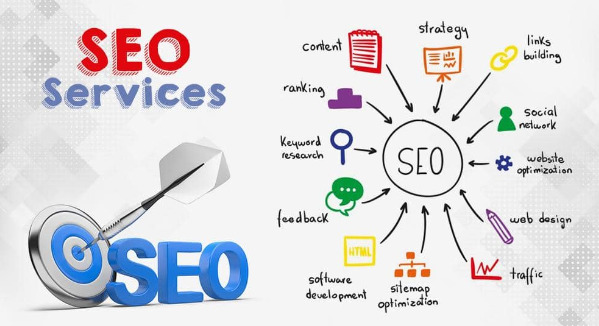 What Type of SEO Experts Are in Demand for Startup Companies?
SEO leads convert at a rate of 14.6 percent. So, it is evident that employing SEO to help a startup grow is very important. However, when it comes to startup ventures, there are always monetary issues because of the huge investment scenario and the lack of revenue. So, hiring someone to execute a task important for the startup gets a bit tricky. 
Here are some suggestions that can give you an idea about what type of SEO expert you should be looking for to upscale your startup. 
A startup company should always look for an SEO expert who possess hands-on experience in the field of SEO. It is important to look for experts who can support and improve their skills with facts, data, and case analysis. Having an SEO expert with a clear vision, a lot of enthusiasm, and the motivation to get things done and meet your company's objectives is also very crucial to helping your startup grow. They should be keen to explore or create something new, an undying passion for SEO, and be willing to take action to accomplish things.
When it comes to a startup, budget is always an issue. So, hiring a qualified and knowledgeable SEO expert can also become a struggle while dealing with budget constraints.
How Can a Small Business or a Startup Company Hire an SEO Expert Remotely and How Much Does It Cost?
As we have discussed before, hiring an SEO expert is sometimes very tricky for a startup venture because of its budget constraints. So, despite the fact that there are so many experts available in your location, it might get troublesome for you to hire one because you cannot afford them. However, our current internet-dependent life has made everything so easy. 
Bulgaria, India, Thailand, Poland, Serbia, China, and Ukraine, for example, have extremely well-trained, enthusiastic, motivated, and experienced SEO specialists. SEO experts from these countries will be significantly less expensive and just as capable as any other SEO expert in the world.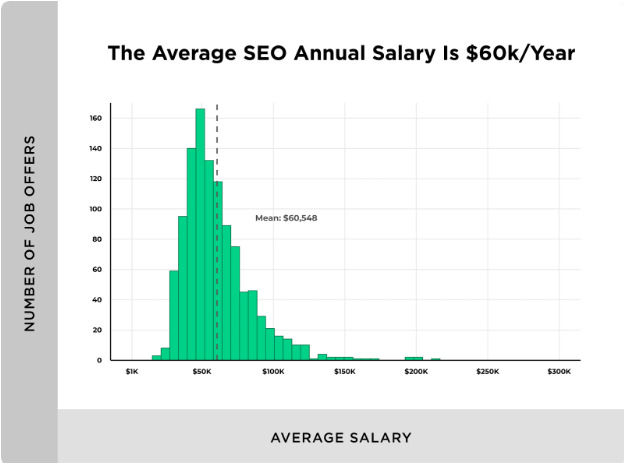 What Are the In-Demand Skills to Search for While Hiring an SEO Expert for Your Startup Venture?  
Professionals in the field of SEO might come from a number of backgrounds. Programming, social marketing agencies, professional SEO firms, and even entrepreneurs are all possibilities. They might also emerge from a reputable SEO firm. When picking an SEO service, you should look for particular skills regardless of their background.
Utmost Enthusiasm
SEO and digital marketing, in general, is not a job that ends after an eight-hour shift at an office. It requires constant involvement and participation of the employee to produce creative and innovative ideas. This sector also requires lots of learning along with great patience. They require a driving force to keep learning because there is always something new to discover and learn in the field of SEO. As a recruiter, always prioritize the individuals who have their own personal project websites or have devised their own methods for resolving their difficulties. 
Strategy Thinker With an Innovative Mindset
Since SEO-related jobs require an innovative mind with a strategic approach, it is very crucial to hire an SEO specialist who has an unambiguous idea about what they want to accomplish and how to get there. Having a confident mind to visualize the end product while working on a running project is also mandatory for an SEO expert. They should not require instructions because they are competent at making their own moves.
Analytic mindset
An SEO expert should practice being analytical. They should also be capable of distinguishing between correlation and causation. They should be able to analyze data and determine what has occurred, why it occurred, and what actions can be taken about it.
Focused on Research
An SEO specialist should be capable of conducting competitive research to ensure what is effective and what is not for a company's main competitors. The importance of keyword research is unquestionable. Despite what Google claims, there is no such thing as a conventional SEO methodology.
Adaptability
Since this industry is always evolving and different companies demand multiple things, flexibility and adaptability are very important qualities for an SEO expert. There is no such thing as a one-size-fits-all solution in the field of Search Engine Optimization. So, having an SEO specialist onboard who is open to new changes is always beneficial. 
Better Idea for a Startup: Hire Offshore/Remote SEO Experts
Due to various financial constraints, engaging an SEO professional can be difficult for a startup company. So, regardless of the fact that there are numerous professionals in your area, you may find it difficult to hire one since you cannot pay them. By allowing a remote SEO agency or specialist to work with you, you're offering yourself a lot more options and the chance to save money. If you are looking for SEO specialists to work for your startup, this could be a huge benefit. 
Conclusion 
Mobile and tablet devices are used by 52.94 percent of internet users around the world, and the desktop is used by 47.06 percent. So, if you want to attract a huge chunk of internet users to your startup company, it is crucial to hire an SEO expert. Hiring an SEO expert would help you employ strategic SEO techniques to help your website rank higher in the search engines. It will lead to more engagement and conversions, helping the start-up grow into a successful venture in no time. 
FAQs about hiring an SEO expert for a startup:
What Should I Look for When Hiring an SEO Expert?
Look for experience optimizing websites in your industry, knowledge of current SEO best practices, and a track record of delivering results for clients. An SEO expert who specializes in startups is ideal.
How Can I Evaluate an SEO Expert's Skills?
Ask about their SEO strategy, techniques, and past results. Have them explain how they would optimize your site. Check their references and online reviews. A skilled SEO will clearly communicate their process.
What SEO Services Do Startups Typically Need?
Startups need keyword research, technical SEO audits, content optimization, link building, site speed optimizations, SEO-friendly website design, and ongoing monitoring/reporting.
What SEO Deliverables Should I Expect?
A detailed SEO strategy and action plan, keyword research reports, SEO audits, optimized content, outreach for backlinks, progress reports, and monitoring dashboards. Clearly define deliverables upfront.
How Much Does SEO for Startups Cost?
SEO costs vary based on your needs but expect to invest at least $500-$1,000 per month. Many SEO experts work on retainer contracts billing a fixed monthly fee. Get a detailed pricing breakdown.
How Long Does It Take to See SEO Results?
It takes 3-6 months to see significant organic growth. Rankings and traffic will gradually improve over time. Be patient, focused on long term goals, and keep iterating to improve results.
Disclosure: The articles, guides and reviews on BlowSEO covering topics like SEO, digital marketing, technology, business, finance, streaming sites, travel and more are created by experienced professionals, marketers, developers and finance experts. Our goal is to provide helpful, in-depth, and well-researched content to our readers. You can learn more about our writers and the process we follow to create quality content by visiting our About Us and Content Creation Methodology pages.