One of the extra significant aspects of SEO is to ensure that your website is visible in the organic search results. That might appear a challenge when you are new to SEO, or your website is not currently ranking well. However, there are a few trouble-free tips that you can follow to help improve your chances of securing organic traffic! And here is a comprehensive technical SEO checklist to ensure that your website's organic traffic is sustainable.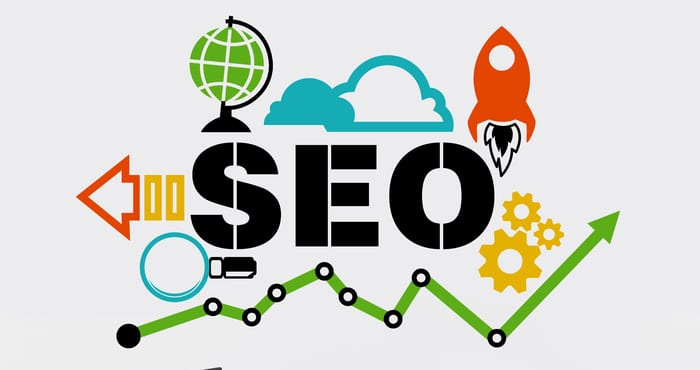 1. Do Keyword Research Every Time
Keyword research is essential for SEO success. You need to identify the keywords potential customers use to search for businesses like yours. Once you have a list of relevant keywords, you can use them throughout your website to help improve your ranking in the organic search results. 
2. Crawl The Website 
An SEO crawler tool is necessary to check your website for any potential technical issues that could hold back your ranking. A crawler will scan your website and look for broken links, duplicate content, or other problems that could hurt your ranking. Once you have fixed any technical issues, you will likely see an improvement in your organic traffic. 
3. Enhance the Title Tags and Meta Descriptions 
Your title tags and meta descriptions are two of the most important elements of your website regarding SEO. These pieces of text appear in the search results, so you want to ensure that they are optimized to attract clicks. Use relevant keywords and write compelling copy to encourage users to click through to your website. 
4. Publish High-Quality Content 
One of the most practical ways to improve your ranking in organic search results is to publish high-quality content. Write informative blog posts, create helpful resources, and produce engaging videos. That will help you attract links and social shares. The more high-quality content you can create, the better your chances of ranking well in the organic search results. Let us be more specific: 
The text component must be error-free; 

There should be no keyword spam; 

The content must be original. Some source retelling for proof is not 100% bad, but the content must not repeat other materials entirely; 

It should be comprehensive and cover the topic in-depth; 

Update the materials; 

Visual materials must be of adequate size; 

Visual materials should have high resolutions; 

It is advisable to diversify solid texts with illustrative components; 

Add alt tags to illustrative materials (but note that not all pictures need a tag). 
5. Promote Your Content 
Once you have published some great content, you need to promote it! Share your content on social media, reach out to influencers in your industry, and do whatever else you can to get people talking about your content. The more exposure your content gets, the better your chances of ranking in the organic search results. 
6. Build High-Quality Backlinks 
Backlinks are one of the most situation-changing ranking factors in SEO. So, if you want to improve your organic traffic, you need to focus on building high-quality backlinks. Hence, reach out to other websites in your industry, guest blog on high-authority websites, and do whatever else you can to get links from other websites. 
7. Ensure that Your Website Performs Fast 
As a rule, no user waits for longer than five seconds. They might stick to your website only if there is super rare information they need as soon as possible. Yet, the guest will switch to another site if it takes too long to appear on the screen. 
You can test the speed using tools like Pingdom, Google Pagespeed Insights, GTmetrix, and YSlow. Note that all pages must appear in 600 ms! You might need to enhance the speed if the page needs more time. Moreover, this component will deteriorate when there is an ad campaign. Hence, be certain that your website can handle thousands of random web surfers without making them wait! 
8. Optimize Your Images 
Images are a significant constituent of any website and can impact your SEO. Optimize your images by including relevant keywords in the file name and alt text. That will help your illustrative materials rank in image search results and also help improve your overall ranking. 
9. Use Google Search Console 
The mentioned toolkit is a free apparatus that can help you track your website's organic search traffic. It provides data on your website's impressions, clicks, and position in the search results. This information can be useful in identifying and fixing any problems that may be impacting your organic traffic. 
10. Use Structured Data
Structured data is a code you can add to your website to help search engines comprehend your content. And remember that humans see things differently while bots have other perception principles! So, structure and display information such as reviews, prices, and other relevant information. That makes your website more visible and attractive in search results.
11. Do SEO Audits Systematically 
Have you checked whether everything has worked correctly since the last year? There might have been a cyber attack, or something essential could be absent. To ensure that all parts are in their place, do audits from time to time. It would be wise to schedule that, for example, once a quarter and follow it. Thus, you will have time to fix all the failures before they grow into something more significant. 
12. Monitor Your Rankings 
Monitor your website's organic search rankings regularly. You can operate a tool like Google Search Console or SEMrush to track your rankings. That will help you identify any problems impacting your ranking and take steps to fix them. 
Final Words 
To secure organic traffic, always focus on SEO. Without it, your website will struggle to survive. Use the tips above to improve your organic traffic and give your website the boost it needs. 
No tags for this post.No tags for this post.