If you have decided to do things in your own way, VPS servers are the best choice because they give you the most power to do so. You have the option of customising the operating system, obtaining manual security, creating your own CDN, or using cPanel or Softaculous, and soon.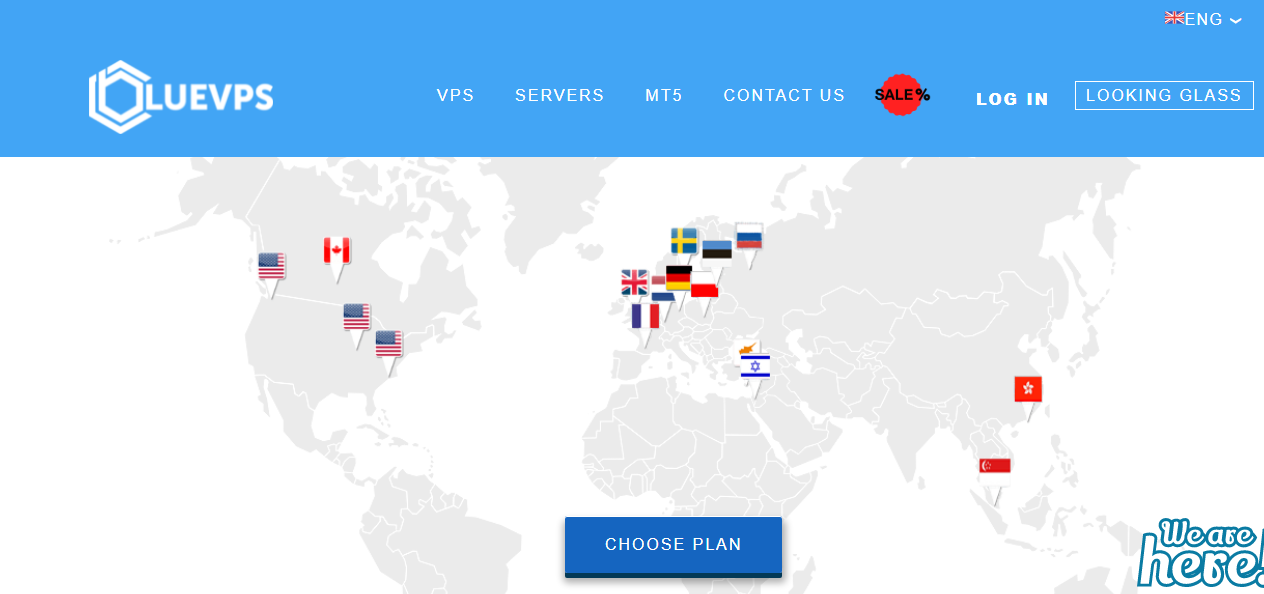 I prefer to think of it as having a private space running online. VPS hosting is available from a wide range of providers, including those that specialise in the service. However, you need to consider high-quality service if there is a hosting business that specialises in VPS
Among the businesses that specialise in VPS hosting is BlueVPS.com. Though the name BlueVPS might sound strange to you because it's new in the market and it seems to offer cheap and reliable VPS services. The most interesting part is that they get servers all over the globe with a fast and easy setup process with your plan. BlueVPS support various OS and the most popular one are Linux and Windows.
Most platforms are also equipped with HD-KVM, bKVM, and SSD-KVM virtual private servers (VPS). Also on Linux operating system, there are also a lot of unique VPS alternatives that you can choose from. On your VPS platform, you can choose from a total of twenty-eight different configurations. If you want to execute an application, you'll have to pick an operating system that can handle it.
Some apps, control panels, and modules are accessible with Linux; however, certain programmes and platforms, like  MSSQL and ASP.NET, will only be operated on a Windows-based server environment.
Dedicated resources are available for you to make use of and if things get complicated, you have direct access to 24/7 services that can help you out.
There are lots of amazing features about BlueVPS, let's review the feature below and why they are part of reliable VPS hosting services out there.
Features
 1.  Panel Sections
cPanel, DirectAdmin, ISPmanager, VirtualMin, and VestaCP are some of the free and paid control panels that are available. This type of control panel gives you complete control over every aspect of your new server.
It also integrates with a variety of frameworks, including JQuery, Django, NodS, Zend, and others…
A lot of open-source content management systems (CMS) are also suitable for it. These include Drupal and WordPress as well as OpenCart and Magento.
2.  Price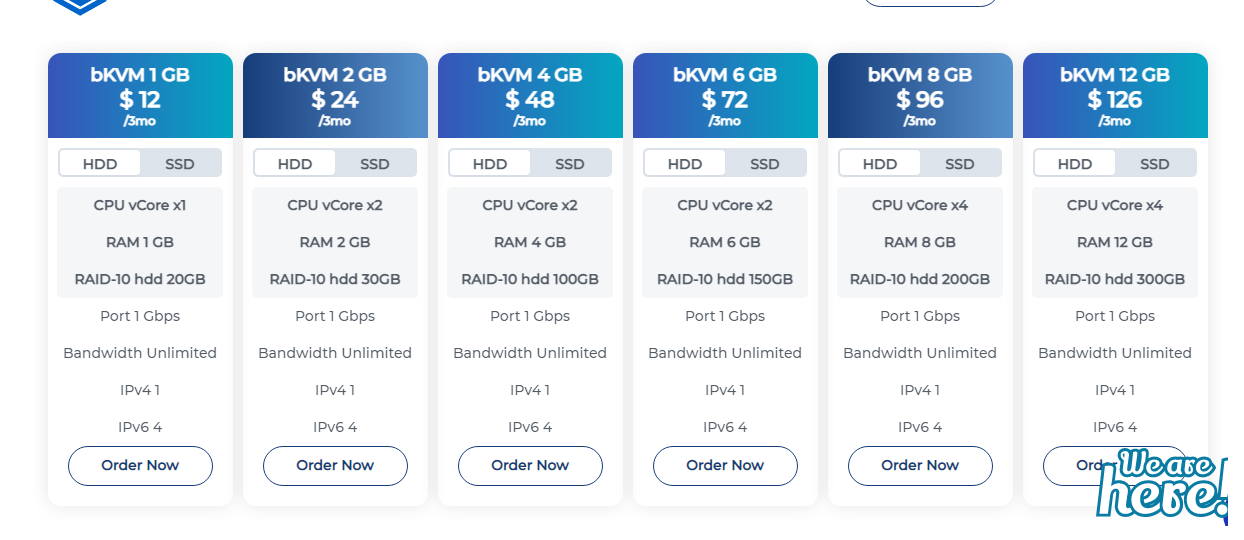 If you didn't know better, the SSD-KVM and bKVM packages would make you believe they have shared packages because the price starts from $2.39 per month.
Despite this, the HD-KVM and the special deals packages are within the market's pricing range. Monthly, semi-annual, quarterly, and annual billing cycles are all options for customers to choose from.
3. Storage
That KVM and regular HD-KVM subscriptions feature hard disc drives (HDDs) configured in RAID 10, whereas the solid-state drives (SSDs) are also featured with the SSD-KVM (SSD) package. People who sign up for some plans also get SSD caching, which accelerates the processing of data that people regularly upload.
4. Whenever you decided to access your account remotely, BlueVPS lets you use virtual network computing (VNC).
5. A 99.9% uptime assurance is included with all of the plans. Disk space which ranges between 7 GB to 2 TB, and bandwidth ranges from 5 TB to infinity with each plan.
6. Different payment options are available on BluVPS which are; Cryptocurrency payment, WebMoney, Payeer, PayPal, Unionpay, Yandex Money thru Payssion, QIWI, InterKassa and Alipay.
7. Easy to use: The very first section after your order BlueVPS is the page where you set up your account. A variety of configuration choices are accessible in the 'Customizable Options' tab, covering operating system options such as Ubuntu, Debian, FreeBSD, and CentOS, additional IP addresses (which are plugins), and geographical options such as Toronto, London, Chicago, Dusseldorf, Stockholm, Warsaw, and many more cities.
If you don't want to spend money on Control Panels, you can use ISP Manager, Direct Admin, Cpanel, as well as some free ones like Virtual Min and VestaCP. Also, there seem to be a lot of ways to make a payment, and that is a good thing that people don't think about. There are numerous options and modifications to choose from despite how simple the registration process is.
8. Every time a customer needs help from BlueVPS, the company is always there for them. In certain ways, customer service helps to bring a service or product to life. When things go wrong, you can always count on the company to come to your rescue. People who use BlueVPS most often use live chat to get help and ticket system, email and phone support are also available for users to make use of… Users can also add other files, like logs and screenshots of the problem they're having.
Data centres in ten different countries are used by BlueVPS to host its virtual private server (VPS) plans around the world.
Pros
Plans are compatible with both Linux and Windows systems.
There are a lot of different control panels that you can choose from.
RAID 10 servers with HDD and SSD storage.
Automated software installation
Cons
A shared hosting package isn't available with this provider.
Conclusion
Yeah, that's all we have about BlueVPS, it's left for you to explore more on the website.