Finding a suitable blog name is indispensable. It is not thought of overnight and there are a number of things to consider. Of course, you can always rebrand and choose a different blog and domain name. However, in 99% of cases, this is associated with loss of visitors and income. 
Your blog name is the term or, more precisely, the address (URL) with which your blog can later be accessed on the Internet – it is your so-called domain. Here on this page, the domain name is "blowseo.com". The choice of this name is rather crucial, so you should consider a few things before deciding on a name.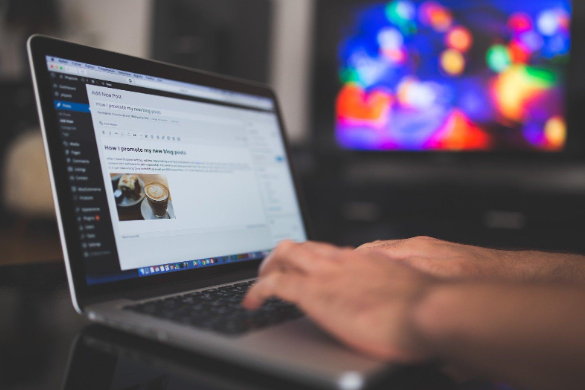 These questions will help you find the right blog name:
First of all, it is important to choose a specific niche to write about. It makes sense to choose your niche first because there are niche-specific words you could use for your blog name. If you choose a neutral name or in case you use your own name as a brand, you have more scope, of course. However, if you choose your own name as a domain, you should keep in mind that it is central to clearly state what your blog is about in other ways than the domain name.
If the readers are able to tell what a blog is about just by reading the blog name, there are the following advantages:
you distinguish yourself and stand out as an expert

readers can find more information about the topic on your blog.

It can have a positive effect on the ranking in search engines for keywords 
What is your target group?
It is important, that you consider your target audience when choosing your blog name. If you know your target audience, you can choose an appropriate name. You should ask yourself the following questions in order to find and address the appropriate target audience:
What are the most pressing needs of my target audience?

How can my blog provide solutions to these obstacles?

Should the name of my blog appeal to a specific group of readers?

Should the blog be for absolute beginners, or appeal to people who have already gained certain knowledge?
These questions will help you think about general branding and, most importantly, find the right blog name that will appeal to your readers.
Is the name I'm choosing still available?
Once you have found a suitable name, you still have to check whether it is available because each Internet address is unique and can only be assigned once. If it is ready for use, follow the registration process to secure it. Whether your desired domain is still available can be easily checked by using tools such as the domain checker by IONOS. If your desired domain is already used by someone else, try to search for alternative domain extensions like .io or .net or think of new domain options.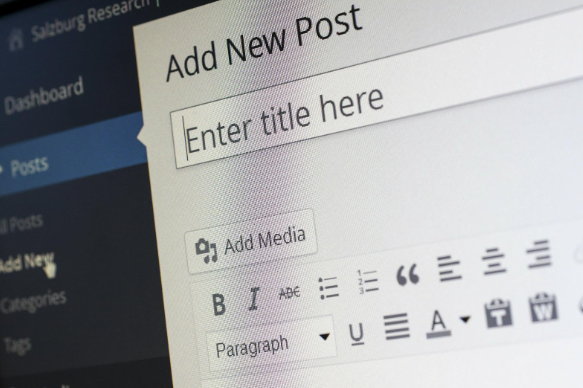 Tipps and Tricks
Choose a short domain name 
The length is important so that visitors can remember your blog name and not forget it right after leaving your blog.
Which website name do you think visitors can remember better?
a) blowseo.com

b) onblowseoishareinformationabouthowtosandbestsoftwarerecommendations.com
An abbreviation can often prove to be better in the long run than the full version of a brand name. Take the American multinational technology corporation "International Business Machines Cooperation" (IBM), for example. It's a rather long business name so there's a chance it will be misspelt or mistyped. IBM, however, is a more elegant and memorable name for everyone.
Moreover, it is recommended to use the corresponding domain as a username in social networks like Instagram and Facebook in order to reach a wider audience and create context. 
Find relevance:
When looking for a suitable blog name, you should not only pay attention to the length of the domain but also to the relevance to the corresponding blog topic. You should also recognise when reading your blog name, what it is roughly about on your blog.
Elements that you should avoid in your blog name:
If someone doesn't know how to write your blog name, they may not find your blog again. That's why you should avoid including the following elements:
Long disjointed strings of numbers or letters (bloggerking4873.com or rtkzslmblogger.com).

Long

acronyms

(ALOTBSOL-blog.com)

Technical terms (deoxyribonucleicblog.com)

Foreign words (cognoscentiblog.de)
No tags for this post.No tags for this post.