Running your own student blog can be a great way to discover your passions, start building a personal brand, acquire a wide range of important skills, and, hopefully, even make some money for a living. Today, it is much more accessible than ever. But, though everyone can easily start and run a blog, not everyone can make it truly popular.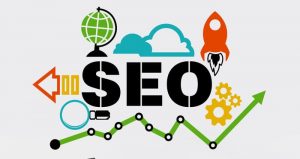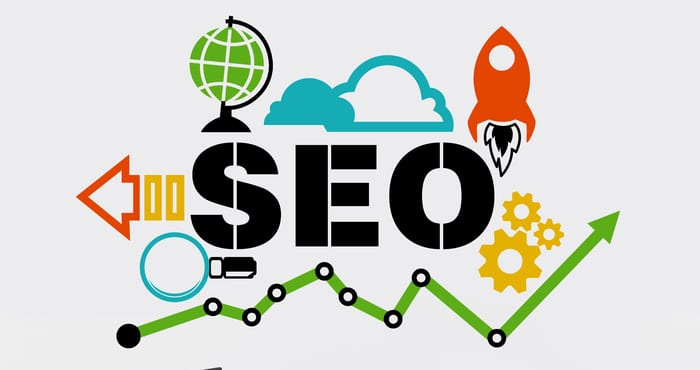 If you are a student blogger, you might have somewhat limited resources to market your blog like a pro. You might lack marketing knowledge and experience, as well as money for paid promotion. But, this doesn't mean that there is nothing you can do to drive a large audience to your blog. The easiest and cheapest way to get it noticed is to bring it to the top of the search results, and that's where you will need an excellent understanding of search engine optimization (SEO).
In this guide, we will tell you about the top four SEO trends of 2022 that will help you take your student blog out there and reach your target audience. So, delegate your schoolwork to online essay writers from EssayService to have enough time for mastering the art of SEO. And, let's dive in!
1. Focus on User Intent
One of the biggest trends in SEO for 2022 is the focus on the user and the intent of each query. People go to search engines for various purposes. They want to learn about certain topics in general, get answers to specific questions, discover possible solutions to their problems, etc. Their intentions are constantly changing. And now, it is more important than ever to understand these intentions and deliver content that satisfies them.
So, the first trend in SEO that you need to know is that the value of competitive, high-quality content that spins around the users' needs and intentions will keep growing. Thus, to make your student blog truly popular, you will have to revamp your content plan and focus on producing lots of helpful and relevant content. And since you might need more time for content generation, don't hesitate to get help with your homework from a reliable essay writing service to ensure that you have enough time for it.
2. IndexNow
Before search engines can start showing your content in search results, they have to index your blog first. In the past, this process was handled using a conventional pull approach. But, IndexNow is the new word in SEO.
IndexNow was introduced in 2021 by Microsoft. It is an open-source engine that empowers search engines to discover and index new content faster, using the push method instead of the conventional pull approach. Simply put, IndexNow pushes the information about deleted or new publications on various websites to search engines, thus, helping them index them faster.
This protocol is already supported by Yandex and Bing, and Google is reported to be the next. So, experts believe that integrating your websites or blogs with IndexNow will be great for your SEO in 2022.
3. MUM
Google is known for constantly committing commendable effort into improving the accuracy and quality of search results it provides. And it has been using Artificial Intelligence to do so.
In the past, SEO experts were introduced to a few tools that were helping Google and other engines understand, analyze, and process users' queries. There have been RankBrain and BERT, and now it is the era of MUM (Multitask United Model).
In a nutshell, MUM is Google's new processing model that enables it to analyze natural language, images, video, and over 70 languages to provide accurate results for complex queries. This model will focus on understanding context, sentiments, entities, and, of course, the intent of each query, and SEO experts have to keep this in mind.
In terms of SEO, the introduction of MUM means a few things:
There will be a massive shift towards structured data;

No more keyword stuffing;

A tendency for natural language in blogs and articles;

Content must be straight to the point, highly readable, free of jargon, relevant to the audience's pain points, and, yet, simple.
These are the basic rules. Yet, it is worth noting that we still don't know how smart and powerful the new MUM protocol will be in reality. So, it is worth keeping an eye on it in 2022 if you want to nail SEO.
4. Mobile SEO
One more trend that will keep getting stronger this year is mobile SEO. Since the share of mobile device users keeps growing, it becomes more and more important to ensure that your blog looks good on mobile devices.
For a student blogger, this basically means that you should use mobile-friendly blog templates and themes. You will also have to carefully test the performance of your blog on mobile devices.
Simply put, in 2022, focus on improving the experience of users who read your blog from mobile devices because, eventually, that's what search engines will focus on to determine your blog's rankings.
The Bottom Line
In the year 2022, SEO tactics should get even more advanced, mindful, and user-focused than ever. Apart from the big trends that we mentioned earlier, there also will be trends for:
Long-form content (3,000 words and more);

Video and image content;

Localization of SEO;

Well-structured content, etc.
As a student blogger, you should keep an eye on the current and changing SEO trends in 2022 to bring your blog to the top of SERPs. Now, after reading this article, you already have a good starting point. But, don't stop there!
No tags for this post.No tags for this post.