The digital transformation of businesses is no longer optional – it is required for success and profitability. Companies that fail to adapt their processes, culture and technology to the digital age will be left behind. The focus must be on the customer experience, operational efficiency and new revenue streams.
It takes careful planning, investment and commitment from the entire organization to transform digitally. But the rewards are immense – from increased revenues to reduced costs. This guide provides actionable tips to digitize every aspect of your business. Follow it to future-proof your company and ensure sustainable profitability.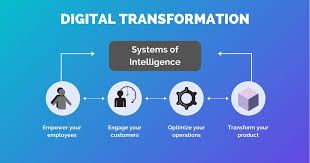 Conduct an Audit of Current Digital Maturity
Before rushing into a digital overhaul, carefully audit your existing digital capabilities. Assess both customer-facing processes like your website and online sales channels as well as internal systems like inventory management and communications. Identify areas that need improvement or introduction of new technology. Gauge the skills and readiness of your employees to adopt new digital tools. This audit will reveal the gaps to be filled and weaknesses to be addressed through a digital transformation plan.
Define a Digital Strategy Aligned with Business Goals
A sound digital strategy must align with and support your core business goals. Set specific, measurable goals for the transformation like increased online sales, faster production times or improved customer satisfaction scores. Tie these goals directly to overarching business objectives like higher revenue and market share. This ensures your digital priorities tackle the right problems and deliver real business value. Your strategy should evolve continuously based on changing technology developments and customer needs.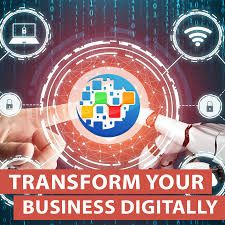 Adopt an Agile Approach with Phased Rollouts
Given the rapid pace of technological change, take an agile approach that delivers solutions incrementally rather than all at once. Break the transformation down into phases based on business areas and priorities. This minimizes disruption and allows testing plus refinement of solutions before companywide deployment. Set measurable KPIs and metrics for each phase to track progress. Maintain flexibility to change course as required. An agile methodology gets results faster while keeping risks under control.
Overhaul Processes to Improve Efficiency
Leverage digital tools to eliminate inefficient legacy processes. Deploy automated workflows, inventory management systems, CRM software, and data analytics across operations. Digitizing and streamlining processes improves productivity, reduces costs and enables innovation. But beware of simply digitizing existing inefficient processes instead of redesigning them completely. Kill off processes made obsolete by new technology. Adopt lean principles to continuously improve and optimize operations through digital means.
Leverage Emerging Technologies
Actively explore innovative technologies like artificial intelligence, Internet of Things, blockchain and robotics to keep pace with a rapidly digitizing business landscape. These can open up new opportunities for revenue generation and improved customer experiences. While initiating proofs of concept, balance the risks versus rewards. Ensure complete management buy-in and commitment before scaling up new technology initiatives. Fostering a culture of experimentation and collaboration with external partners yields the best results.
Make Better Data-Driven Decisions
Build capabilities to gather and analyze data across the organization – from customer profiles to production metrics. Harness insights from this data through business intelligence, data visualization and analytics tools. Eliminate reliance on intuition and adopt a decision-making culture driven by hard data and facts. Develop predictive capabilities by applying machine learning algorithms on data trends. Data-driven decisions improve accuracy and speed.
Prioritize the Mobile Experience
With consumers increasingly relying on smartphones, mobile must become the primary platform for sales and engagement. Assess your website design, content strategy, ads and customer support channels for mobile-friendliness. Ensure seamless omni-channel experiences across devices. Use location data and personalized push notifications to engage. Invest in mobile apps, payment systems and emerging technologies like augmented reality that connect with customers on the go.
Adopt a Cloud Computing Model
Transition fully to a cloud computing infrastructure for storage, software, servers, networking and processing. This provides easier scalability to meet changing business needs, faster deployment of new capabilities and lower IT costs through a pay-as-you-go model. Evaluate security risks and ensure compliance before moving proprietary data to the cloud. Modernize legacy systems and migrate data in phases to minimize disruption during cloud adoption. The benefits include increased flexibility, cost savings and focus on innovation rather than IT maintenance.
Build a Digital Culture and Skills
The biggest barrier to digital success is often culture and mindset. Foster agility, collaboration and continuous learning in your workforce. Provide training in digital skills like data analytics, social media marketing and CRM systems. Hire digital talent including Chief Digital and Data Officers alongside tech specialists. Instil a test-and-learn approach through pilots. Shift KPIs and incentives to support new ways of working. Develop transparent communication and change management strategies to bring staff onboard. This culture change underpins true transformation.
Engage Customers via Digital Channels
Adopt digital channels and tools to interact with and engage customers. Actively manage your brand's social media presence. Sell through e-commerce platforms and accept online payments. Deliver stellar web and mobile experiences. Automate customer support and enable self-service via chatbots. Share valuable content on social networks and blogs to attract a loyal following. Tools like marketing automation and CRM systems streamline digital customer engagement. The goal is to be where your customers are and continuously engage them.
Partner with Digital Disruptors
Keep pace with market change by partnering with digital disruptors outside your core industry. Join forces with fintechs, software firms and startups innovating via emerging technology. Co-develop new solutions, test them in pilot projects and then scale successes enterprise-wide. You gain speed and agility while startups get access to capital and customers. Ensure win-win relationships through structured partnership frameworks. Leverage an ecosystem of partners to amplify your digital capabilities.
Search Engine Optimization
It is one of the basic tools people use to increase brand awareness on mainstream search engine(s). Search Engine Optimization (SEO) basically allows the business to use webpages for advertising themselves. That will happen when webpages' content has specific keywords (primary and secondary) put in proper places within the content (such as title, headings, and meta descriptions).
Business owners cannot use the general rule of thumb to optimize this tool. In fact, there are proper algorithms and software that allows businesses to find the most trending (most-searched) keywords in relation to their business field. After that, businesses can launch campaigns and accumulate those keywords in their web content. Considering how complicated (but very lucrative) this tool is, businesses have the option to hire a professional web development agency, such as Logozila, that would take over the business's content strategy and make the website rank higher on mainstream search engines.
Continuously Optimize and Innovate
A successful digital transformation requires rethinking how work gets done, not just automating current ways. Digitization, after all, is not the end goal but an enabler of continuous innovation. Adopt digital platforms and data to identify new opportunities and business models. Use Agile methods to rapidly test new ideas through MVPs before scaling those that show promise. Measure results and learnings. Establish dedicated digital innovation teams. Set cultural values and KPIs that reinforce constant experimentation and improvement powered by technology.
Redesigning Your Website
At this point, your businesses should already have a website. We are so past the time where businesses could imagine to operate up to their fullest potential without websites. So, assuming that your business has a website, what you can do further is redesign it according to the current times.
The current generation pays far more attention to environmentally and socially active businesses rather than those who are solely interested in profit-making. It is safe to say that your virtual presence—which is your website at best—should portray the fact that you have altered your business's philosophy into something that benefits public. That could mean crafting some new posts, redesigning your brand's logo, changing your website's theme into something that indicates your support for the victims of the time, and more changes like that.
This investment may be costly for your businesses, or you might need to tally back to your old design when things get normal. However, it would create a long-lasting impression on your audience. Even a very small but visible change can be worthy for your business. For instance, a logo design cost starts from $50 to 60$, and this mere change can improve the whole presentation of your brand.
If your audience sees that you are taking an active part and using your business platform to support the people, they would automatically build up trust towards your brand. And that would be excellent for your business in the long term. A professional web design company would be able to guide you through this altering process.
Conclusion
Digitally transforming businesses to stay profitable is vital in the digital era. Follow the steps outlined above – like developing a robust strategy, adopting emerging technologies and building a digital culture – to future-proof your organization. Move from static transformation projects to continuous evolution driven by customer needs and market changes. With digital capabilities woven into operations, bold innovation becomes possible. Begin your digital journey today to boost competitiveness and ensure profitability for years to come.
FAQs
What are some key benefits of digital transformation?
Some major benefits include improved operational efficiency, increased revenues, better customer engagement and lower costs through automation. It also helps drive innovation.
How long does a digital transformation take?
There is no fixed timeline. With an agile approach, focus on achieving incremental progress through regular releases rather than doing an overnight overhaul. The transformation journey could take 2-3 years.
What digital technologies should we adopt?
Cloud computing, business intelligence platforms, CRM and marketing automation tools, e-commerce channels, mobile apps and emerging technologies like AI/ML are key areas to focus on.
How much investment is needed?
Investment depends on current maturity and scale of operations. Allocate at least 10-15% of revenue for transformation initiatives spread over 2-3 years.
How to ensure employee adoption?
Communicate constantly, provide ample training in new skills, align incentives and KPIs to new processes, and hire digital talent to drive the change.
What if our company culture hinders transformation?
Culture change is vital for transformation success. Promote agile, innovative values internally. Lead by example and have managers drive the change through the ranks.
How do we choose our technology partners?
Look for domain expertise, technical capabilities, fit with your tech stack, and cultural as well as commercial alignment. Conduct proofs of concept before long-term partnerships.
Should we transform all at once or gradually?
Do it in stages focused on priorities. Take an agile approach with incremental rollouts. This reduces risk and disruption.
How to measure the success of our initiatives?
Tie transformation projects to tangible business goals and metrics like cost savings, revenue growth and customer loyalty. Track KPIs for each initiative to monitor progress.
Disclosure: The articles, guides and reviews on BlowSEO covering topics like SEO, digital marketing, technology, business, finance, streaming sites, travel and more are created by experienced professionals, marketers, developers and finance experts. Our goal is to provide helpful, in-depth, and well-researched content to our readers. You can learn more about our writers and the process we follow to create quality content by visiting our About Us and Content Creation Methodology pages.