The ending of 2020 has left us with many learning and improvement opportunities. Although the past year hasn't been a very lucrative one for businesses, especially for the luxury industry, we can still start 2021 with an optimistic attitude and renewed hope.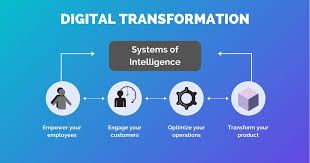 It is true that most retail businesses suffered from the pandemic unleashed for the greater part of 2020, and it brought us face to face with challenges that we never imagined. However, we can benefit from those adversaries and utilize those experiences to proofing our businesses. All of our improvements throughout the years bent their knees in front of COVID-induced lockdowns, but now we can plan even better and try out new ideas to ensure lucrativeness. That is where the digital transformation enters the equation.
Typically, digital transformation is the adoption of modern technology to revolutionize business operations, replacing traditional or non-digital means in the process. But it is not that easy in the context that we are talking about. Allocation of digital resources, digital launching of business, and making people aware that you are open for operations digitally if people cannot reach you physically.
Factors to Adopt for Digital Transformation
There are hundreds of ways we can use digital transformation to improve our business, but the ideas that we have mentioned below are very relevant for the current times. Probably you have already tried out some of them, but 2021 is the year when you can really commit to them.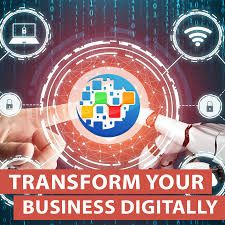 1.    Search Engine Optimization
It is one of the basic tools people use to increase brand awareness on mainstream search engine(s). Search Engine Optimization (SEO) basically allows the business to use webpages for advertising themselves. That will happen when webpages' content has specific keywords (primary and secondary) put in proper places within the content (such as title, headings, and meta descriptions).
Business owners cannot use the general rule of thumb to optimize this tool. In fact, there are proper algorithms and software that allows businesses to find the most trending (most-searched) keywords in relation to their business field. After that, businesses can launch campaigns and accumulate those keywords in their web content. Considering how complicated (but very lucrative) this tool is, businesses have the option to hire a professional web development agency, such as Logozila, that would take over the business's content strategy and make the website rank higher on mainstream search engines.
2.    Voice Search
One of the features that rose as the popular component of digital transformation is voice search. In fact, it has been a key digital marketing trend for the last year, and it is predicted to thrive even more in 2021. According to Google report, 27% of the global population with internet access uses voice search.
What's more, some reports say that AI-powered voice search will become a $40 billion industry by the end of 2022, and 55% of that will comprise of teenagers. Undoubtedly, speaking instead of writing to search for things has become very easier. Reports showed that people tend to use different words while speaking than they do while writing; this discovery alerts retail businesses to reevaluate their keyword strategy.
In voice searches, people use long sentences to elaborate more on their query, so businesses should be in order to re-assess their long-tail keywords and include specific most-searched questions in their webpages. What else your brand could do is build specific Q&A scheme for AI-voice devices, like Google Home and Alexa—it is something that famous brands are already doing to increase awareness and efficiency.
3.    Redesigning Your Website
At this point, your businesses should already have a website. We are so past the time where businesses could imagine to operate up to their fullest potential without websites. So, assuming that your business has a website, what you can do further is redesign it according to the current times.
The current generation pays far more attention to environmentally and socially active businesses rather than those who are solely interested in profit-making. It is safe to say that your virtual presence—which is your website at best—should portray the fact that you have altered your business's philosophy into something that benefits public. That could mean crafting some new posts, redesigning your brand's logo, changing your website's theme into something that indicates your support for the victims of the time, and more changes like that.
This investment may be costly for your businesses, or you might need to tally back to your old design when things get normal. However, it would create a long-lasting impression on your audience. Even a very small but visible change can be worthy for your business. For instance, a logo design cost starts from $50 to 60$, and this mere change can improve the whole presentation of your brand.
If your audience sees that you are taking an active part and using your business platform to support the people, they would automatically build up trust towards your brand. And that would be excellent for your business in the long term. A professional web design company would be able to guide you through this altering process.
In Conclusion
Apart from the factors above, there are some additional improvements that you can make to transform your brand not only for upcoming years but for upcoming decades. These can include being prepared for 5G internet, using podcasts to spread business information, and adopting green environment strategy to highlight your brand in activism.
Moreover, it is important to remember that whatever improvements and transformations you adapt and however far you go on the digital path, you must not forget your legacy and the philosophy of your brand. Your brand's backstory should always be straight and unforgettable.
Even after 20 years from now, people should remember that your business was once the epitome of retail luxury and was launched to fill the market gap. In order to make that happen, you could offer nostalgic and memorable offers from time to time for your new and existing customers.
We hope this article was helpful for the digital transformation of your business. Good luck.
No tags for this post.No tags for this post.