Making a prank call today can be daunting for a first-timer. When mischievous acts can land you on the wrong side of the law, it often begs the question – is pranking in general even worth it?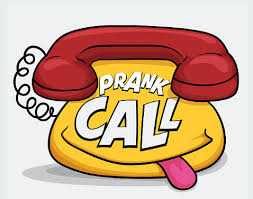 When attempting a prank call, it's essential to keep your personal details secure as Callers IDs are often accidentally exposed to their recipient. 
However, ever since prank apps have burst onto the scene, it has become increasingly safer to make fun prank calls. 
Not only do apps ensure user anonymity, but they provide a variety of cool features that couldn't have been possible without a smartphone. 
All cool benefits aside, we've decided to gather our favourite prank calling apps released so far – saving you the trouble of downloading the bad ones. Lets begin!
OwnagePranks
The OwnagePranks channel never ceases to amaze when producing new prank content for their viewers. This youtube channel has performed hilarious prank calls for several years while never compromising voice acting quality and prank scenarios. 
However, did you know their prank call app is equally as good?
OwnagePranks has a prank dial app that offers over 100 prerecorded calls, each containing a unique fun scenario to fool your friends with. Prank scripts include a neighbour asking for your Wifi password, a pizza delivery guy insisting an order is on the way, and so much more. 
Like their channel, superb voice acting and originality of scripts make this app a standout among similar apps today. 
For automated calls to sufficiently fool people, the developers of OwnagePranks implemented a speech recognition Ai for every prerecording available. This Ai can quickly analyze conversations, recognizing keywords to respond at the right times. Because of this unique feature, downloading this app for a prank call is a far better choice than using a soundboard online. 
Features
The app offers over 100 prerecordings, automated to play once your friend answers the phone

Prank script selection is diverse, making nobody exempt from good ole prank call

Contains a speech recognition Ai to ensure prerecordings respond at the correct times, enabling calls to sound as human-like as possible. 
Best Voice Changer
When first attempting a prank call, it's quite normal to fumble and stutter when delivering prepared lines. 
Poorly executed prank calls can often leave the other person on the line shaking their heads. However, if you've been practising your improv skills, take your prank calls to the next level by using a voice changing app. 
Call Voice Changer may provide superb sound effects to transform the way you sound instantly. In addition to high-quality sound effects, the app grants the ability to make voice transformations during a live call. Most voice changing apps lack this feature as a speech recording is required before making a prank call.  
Perhaps the only downside of this app is that you must pay per minute to make a call. However, the app's demo mode somewhat negates this. The demo allows users to apply wanted effects beforehand, so you know how you sound before the real prank call.  
Features
Transform how you sound over the phone 

Adjust speaking voice from low to high

Change your voice during live calls
Fake Call & SMS
This all in one fake calling app really does it all – from bogus incoming calls to manipulated text messages, pranksters have become spoilt for choice.
Fake Call & SMS is a fake call simulator, enabling users to arrange and make incoming calls. Calls are only simulated, so it's entirely your decision on the prank you play, and what's been said on the phone. 
The app is convenient to everyday situations, and perhaps most used to escape tight or dull situations. Want to leave your work meeting with a reasonable excuse? Make an incoming call, and pretend you have an emergency that desperately needs attending too. 
Similarly, it's SMS feature can do the same, but it's far more effective in providing visual proof to trick friends and family. Trick your girlfriend into thinking a 'friend' is sending your flirty texts, or trick the kids by showing them a text from Santa. Remember, the prank you play is completely up to you – be as creative as you like! 
For all prank calls and SMS, the app saves your all handy prank work in their call logs. Users can see call durations and the exact date and time the incoming call was made. 
Features
Organize simulated incoming calls and messages to your smartphone

All calls are recorded in the app's call log

Assign fake callers their own name, number and photo to further reduce suspicion
Disclosure: The articles, guides and reviews on BlowSEO covering topics like SEO, digital marketing, technology, business, finance, streaming sites, travel and more are created by experienced professionals, marketers, developers and finance experts. Our goal is to provide helpful, in-depth, and well-researched content to our readers. You can learn more about our writers and the process we follow to create quality content by visiting our About Us and Content Creation Methodology pages.