Search engine optimization (SEO) is critical for businesses today that want to get their website found online. While some basic SEO tactics like keyword research and content creation don't require technical skills, to take your SEO to the next level requires learning some key technical abilities.
In this post, we'll explore the top technical skills you need to master to enhance your overall SEO strategy and results. With the right expertise, you can optimize your site architecture, speed, security, and more to improve your search rankings and user experience.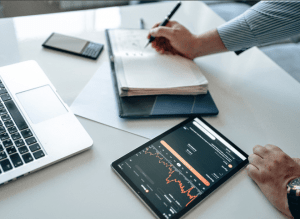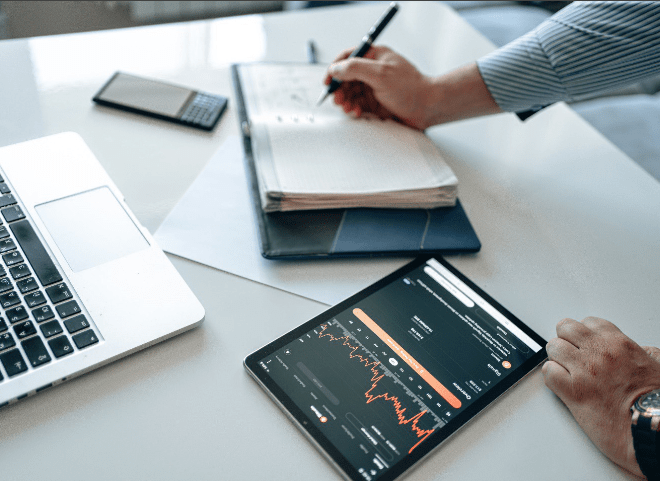 What is Technical SEO Optimization?
Technical SEO focuses on the behind-the-scenes elements that affect a website's performance and search visibility. It deals with things like site speed, mobile responsiveness, scalability, security protocols, and proper indexing by search engines.
Technical SEO establishes the foundation that allows your other optimization efforts like content creation and link building to be fully realized. Without the right technical configuration, even the best content won't get indexed properly or provide a positive user experience.
Optimizing the technical elements of your site shows search engines you have a well-constructed, reliable website worthy of ranking highly. It also ensures your content is accessible to both users and crawlers.
Top 11 Technical Skills to Enhance Your SEO
Here are the top 11 technical areas to focus on to take your SEO skills to the next level:
1. Site Architecture and Navigation
A logical, user- and search engine-friendly information architecture is key. This includes an intuitive page hierarchy, site navigation, internal linking structure, URL structure, breadcrumbs, and sitemaps. These elements help search bots crawl and categorize your pages correctly.
2. Page Speed Optimization

Page speed is a ranking factor. Optimizing images, enabling compression, minimizing redirects, and efficient caching are some ways to improve load times. Test site speed and address any issues.
3. Mobile Optimization
With more searches on mobile, a mobile-friendly, responsive design is essential. Ensure your site is accessible and optimized for mobile users.
4. Indexing Troubleshooting
Master techniques like fetch and render, site: searches, and search console to diagnose and resolve any crawling or indexing issues.
5. Technical SEO Audits

SEO audit essentially means checking if your website is facing any issues from becoming a top-ranking page. Start by making sure the only version of your website is browsable and is the main webpage. Redirecting the rest should be canonical URLs or duplicate URLs. So if a user accidentally types a canonical URL, they get redirected to your main page. It will also help if you find SEO audit tools to help you accomplish your task faster. You should check for your URL issues by running it through a URL validation scan and checking for duplicate content. 
As you perform an audit, you're essentially making sure your website is doing fine and has no broken links that need fixation. An SEO audit also gives you an idea of how much traffic you've been generating.
6. Secure Site Protocols
Use HTTPS and SSL certificates to encrypt connections and data. This improves trust and SEO value.
7. Server Configuration
Properly configure your server for optimal performance and security, like enabling compression and caching.
8. XML Sitemaps
When you visit an unfamiliar location, you need a map to guide you. Sitemaps similarly assist search engines. It helps the search engine not only find your page but index it. To make a sitemap review by looking at your website's content and notice how everything is structured. It entails what's on your landing page and what sequence do the pages follow. Next, start working on coding your URLs. Ensure you run your URL through software to validate the code and fix any errors that may render it useless.
In your final touches, add your root folder to the URL and send it off for submission. However, keep some pointers in mind. If you have blocked any page from your root folder, ensure not to mention it on your site map and make sure only top-quality pages make your sitemap.
9. Structured Data Markup
Markup pages with schema.org microdata to optimize snippets, rankings, and integrations.
10. Page Rendering
Check rendered page sources to identify issues search bots would encounter like duplicate content or improperly loading resources.
Mastering these technical skills takes SEO knowledge beyond just content to how search engines interact with your actual website code and infrastructure. Combined with robust content, proper technical optimization gives you the best chance of ranking well and providing a positive user experience.
11. Breadcrumb Menu
It is essentially a set of links at the top of your page or the bottom going with your preferences. It helps users navigate to the previous page or help them locate the home page. It makes it easier for users to navigate a website quickly. It removes the hassle of pressing the back button on their browser. It also informs the search engine about the structure of your website. 
A well-structured website gets a top ranking. If you don't have a breadcrumb menu, you may want to add it to your website's structure. The more you work on the user experience, the more you will generate organic traffic and boost your rankings. 
Developing Technical SEO Expertise
Becoming proficient in technical SEO requires hands-on experience and learning. Here are some tips:
Learn the basics from reputable SEO resources and training programs. Understand the role of technical elements in SEO.
Audit your own and competitors' sites for opportunities to improve technical optimization. Compare against established SEO best practices.
Work closely with your web development team or IT staff to implement changes to site architecture, code, speed, security, etc.
Leverage free tools like Google Search Console, PageSpeed Insights, and Google Mobile-Friendly Test to identify issues.
Stay updated on algorithm changes and emerging technical ranking factors. Adapt your optimization strategies accordingly.
Practice investigating and resolving common technical problems like site indexing errors, duplicate content, and mobile errors.
Earn respected SEO certifications like those offered by Moz, HubSpot, and Semrush to validate your technical skills.
Technical optimization is a never-ending process as technology evolves. But developing expertise in areas like site performance, mobile readiness, and secure infrastructure will give you a significant competitive advantage in SEO.
Conclusion
Improving technical elements like site speed, navigation, and mobile optimization requires specialized skills beyond just creating content. But mastering technical SEO is essential to unlock the full potential of your other optimization efforts.
Focus on the key technical areas covered in this post to enhance how search engines access, interpret, and rank your site content. Combine robust technical and content optimization to build a high-performance website designed to rank well and satisfy users.
The ability to audit sites and resolve common indexing and crawling errors is especially important. Develop and practice these technical skills to take your overall SEO game to the next level.
FAQs
What are some basic technical SEO skills?
Some core technical SEO skills include conducting website audits, optimizing site speed and mobile friendliness, fixing indexing errors, improving URL structure, and implementing responsive design.
How can I improve my site's crawlability?
Ways to enhance crawlability include using a logical page hierarchy, crafting SEO-friendly URLs, implementing XML sitemaps, and minimizing obstacles to crawling like excessive JavaScript.
What tools can help with technical SEO?
Helpful technical SEO tools include Google Search Console, Google PageSpeed Insights, Pingdom Website Speed Test, Google Mobile-Friendly Test, Screaming Frog, and Google Lighthouse.
How important is site speed for SEO?
Site speed is very important for SEO. Faster sites tend to rank higher and have better user engagement. Page speed should be continuously monitored and optimized.
How can technical SEO help my business?
Optimizing technical elements enhances how search engines access and evaluate your site, leading to improved rankings and visibility. It also provides a better user experience leading to more conversions.
What skills help in diagnosing indexing issues?
Skills like understanding site architecture, conducting site: searches, using fetch and render, and leveraging search console help diagnose and fix indexing problems.
Should I learn HTML and CSS for SEO?
While not mandatory, having proficiency in HTML and CSS allows greater control in implementing critical optimizations to code, speed, semantics, etc.
What are the most common technical SEO issues?
Common technical issues include poor site speed, lack of SSL/HTTPS, excessive redirects, improper use of robots.txt, duplicate content, and inadequate mobile optimization.
How often should I conduct a technical SEO audit?
Ideally, a full technical audit should be done quarterly. However, site speed, uptime, and indexing should be monitored on an ongoing basis.
Disclosure: The articles, guides and reviews on BlowSEO covering topics like SEO, digital marketing, technology, business, finance, streaming sites, travel and more are created by experienced professionals, marketers, developers and finance experts. Our goal is to provide helpful, in-depth, and well-researched content to our readers. You can learn more about our writers and the process we follow to create quality content by visiting our About Us and Content Creation Methodology pages.