Bitcoin first emerged in 2009 as a decentralized digital currency built on blockchain technology. Unlike fiat currencies like the Indian rupee, bitcoin isn't controlled by any central bank or government. Instead, it operates on a peer-to-peer network allowing transactions between users directly, without intermediaries.
The anonymous, decentralized nature of bitcoin has made it popular for certain illegal activities. But it has also attracted investors and companies who see real potential in the technology. Major Indian business leaders like Ratan Tata and Nandan Nilekani have spoken positively about crypto's future. At the same time, average Indian investors have shown growing interest in crypto trading and investments.
However, India has also seen its fair share of bitcoin scams and fraudulent activity seeking to capitalize on the hype. As cryptocurrency regulation remains unclear, naive investors have fallen prey to get-rich-quick schemes and lost huge sums of money.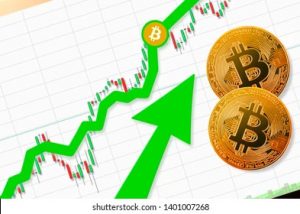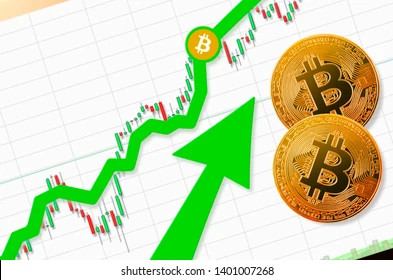 In this post, I'll break down some of the major Bitcoin frauds, discuss the regulatory environment, and analyze whether there is a viable future for crypto in India when responsibly harnessed. However some of the Bitcoin Auto-Trading App systems we not share his finances documents due to the peer-to-peer network and blockchain technology. Let us read more about the scam story that took place.
Notable Bitcoin Scams in India

Here are some of the biggest bitcoin scams that have targeted Indian investors:
GainBitcoin
One of the earliest and largest bitcoin fraud schemes in India was GainBitcoin, operated by Amit Bhardwaj between 2013-2017. Bhardwaj lured investors to buy "mining contracts" guaranteeing 10% monthly returns on their bitcoin investments for 18 months. He claimed the payouts would come from his mining data centers' bitcoin profits.
In reality, Bhardwaj was running a Ponzi scheme using money from new investors to pay earlier ones. He siphoned off ₹2,000 crore from 8,000 investors before eventually getting arrested in 2018. Many victims never recovered their investments.
Unocoin Co-Founder Arrest
Unocoin was one of India's first legitimate crypto exchanges allowing trading between rupees and bitcoin. But in 2018, co-founder Harish BV was arrested by Bangalore police for operating Unocoin's kiosk which let users deposit and withdraw rupees for crypto.
Police accused him of illegal activity despite Unocoin having approval from the central bank. The arrest and platform shutdown spooked Indian crypto investors and demonstrated regulatory uncertainty.
Fake Bitcoin Exchanges

Besides outright frauds like GainBitcoin, there have been many fake bitcoin exchanges functioning in India which vanish after collecting user deposits. These include Pluto Exchange, which scammed investors out of ₹5 crore in 2020, and multiple apps claiming to offer bitcoin but never allowing withdrawals.
The lack of active regulation makes it easy for such fake entities to appear legitimate temporarily while scamming users.
Social Media Scams
As bitcoin exploded in popularity, scammers have become active on social media to target unsuspecting investors. This includes Facebook profiles impersonating famous billionaires like Richard Branson or Elon Musk promoting fake bitcoin giveaways.
Cyber criminals also hack verified Twitter accounts of public figures to promote similar cryptocurrency giveaway scams. Naive social media users have fallen prey and sent bitcoin payments, hoping to receive greater returns, which never materialize.
The Regulatory Environment For Crypto in India
The regulatory approach to cryptocurrency in India has been marked by uncertainty and flip-flops:
2018: Crypto ban recommended by a government panel over risks of money laundering, darknet usage, etc. Draft bill proposed banning mining, holding, selling, trading, issuance, disposal, or use of cryptocurrency.
March 2020: Supreme Court struck down the proposed crypto ban as unconstitutional in response to a petition by exchanges. Cryptocurrency legalized for the time being.
November 2021: The government announced plans to introduce the Cryptocurrency and Regulation of Official Digital Currency Bill to ban private cryptocurrencies and introduce an official Reserve Bank of India (RBI) digital currency.
February 2022: At a conference, the Finance Minister announced a 30% tax on income from the transfer of virtual digital assets like crypto and NFTs, indicating digital assets will be taxed rather than banned.
April 2022: The RBI announced launching a Central Bank Digital Currency (CBDC) as the government continues weighing a broader crypto regulation law.
The stance has shifted back and forth between prohibition and regulation. There is still no crypto legislation, leading to confusion. However, the tax shows an implicit acceptance of crypto transactions being valid even if under regulatory ambiguity.
Does Crypto Have a Future in India?
Despite frauds and lack of clear regulation, there are reasons to be optimistic about the long-term viability of cryptocurrency in India:
Supreme Court Victory: The 2020 victory against RBI's crypto banking ban at the Supreme Court was an important precedent establishing digital currencies as legal tender unless actively declared otherwise by parliament. This provides some protection in the absence of a crypto ban law.
Growing Legitimate Investment: Major Indian exchanges like WazirX, CoinDCX, CoinSwitch, and ZebPay now serve millions of users. Venture capital funding in crypto startups touched $500 million by mid-2021. Large numbers of Indians are holding crypto assets.
Use Cases Beyond Speculation: From decentralized finance (DeFi) to non-fungible tokens (NFTs), crypto and blockchain technologies have viable applications beyond trading. These use cases can benefit small businesses, artists, healthcare, and other fields.
Tech Sector Support: Top Indian tech leaders like Nandan Nilekani have stated that prohibiting crypto could lead to missed opportunities given the promise of blockchain. Startup founders argue for sensible regulations rather than outright bans.
RBI Exploring CBDC: RBI is researching a government-backed Central Bank Digital Currency based on blockchain, indicating recognition of the technology's potential. Introduction of a digital rupee could make bans on private cryptocurrency redundant.
However, it is vital that proper consumer protections against scams are also introduced:
Mandatory KYC for all crypto exchange users to reduce anonymity that aids scams
Clear classification of tokens into currency, asset, utility, or securities to determine suitable regulations
Tax guidelines and accounting standards for calculating gains or losses on digital assets
Caps on trading volumes or losses for retail investors along with mandatory risk disclosures
Mechanisms for exchanges to cover losses in case of fraud or hacking to protect consumers
Conclusion
India has seen rapid adoption of bitcoin among retail investors, attracting both genuine exchanges and fraudsters seeking to cash in on the hype. The regulatory approach has been ambiguous thus far. However, recent trends indicate the government is moving towards regulation and taxation rather than an outright ban.
Legitimate applications of blockchain and crypto beyond speculation make it worth exploring their long-term future in India. But it is equally vital to institute proper consumer protections and bring clarity on taxation and accounting. With prudent regulation, cryptocurrency can have a beneficial role in India's financial system rather than become a tool for scams.
Sensible legislation combined with efforts to boost awareness and understanding of blockchain among the public can help India adopt decentralized digital currencies in a sustainable manner.
FAQs
What was the GainBitcoin scam about?
GainBitcoin was one of India's biggest bitcoin fraud schemes operated by Amit Bhardwaj between 2013-2017. He ran a Ponzi scheme disguised as a bitcoin mining investment plan promising guaranteed monthly returns.
In reality, there was no mining and Bhardwaj simply used funds from new investors to pay earlier investors. He siphoned off ₹2000 crore from 8,000 people before getting arrested in 2018.
Why was Unocoin co-founder Harish BV arrested in 2018?
Harish BV, co-founder of Indian crypto exchange Unocoin, was arrested in 2018 for operating a kiosk that allowed users to deposit and withdraw rupees to buy or sell bitcoin.
Police claimed this was illegal despite Unocoin having approval from RBI. His arrest highlighted the regulatory uncertainty and risks for crypto businesses in India.
What techniques do social media scammers use for crypto fraud?
Social media scammers often impersonate famous billionaires or public figures using fake profiles and hacked verified accounts. They post about bitcoin giveaways asking users to send a small crypto payment to participate, promising greater returns. Victims send payments but never receive any bitcoin back since the giveaways are fake.
Why did the Indian government propose banning crypto in 2018?
A government panel recommended banning crypto in 2018 over concerns of usage for illegal activities like money laundering, terror funding, and darknet transactions. They also cited risks of financial fraud for retail consumers given cryptocurrency's volatility. A draft bill was proposed but not passed.
How did the Supreme Court verdict in 2020 help crypto legislation in India?
The Supreme Court struck down RBI's banking ban on crypto exchanges in 2020. This prevented arbitrary prohibition of crypto by establishing that digital currencies are valid legal tender unless actively banned by parliament through legislation. Their judgement put the onus on the government to introduce proper crypto regulations.
Disclosure: The articles, guides and reviews on BlowSEO covering topics like SEO, digital marketing, technology, business, finance, streaming sites, travel and more are created by experienced professionals, marketers, developers and finance experts. Our goal is to provide helpful, in-depth, and well-researched content to our readers. You can learn more about our writers and the process we follow to create quality content by visiting our About Us and Content Creation Methodology pages.