YouTube is the second largest search engine after Google. With over 2 billion monthly users, it's also one of the best platforms for creators to build an audience. But getting views and subscribers is easier said than done. Standing out in the crowded YouTube space takes effort.
In this post, we'll explore 10 proven tips to increase traffic on YouTube and grow your channel. Whether you're just starting out or looking to take your videos to the next level, these YouTube SEO and promotion strategies will help get your content seen.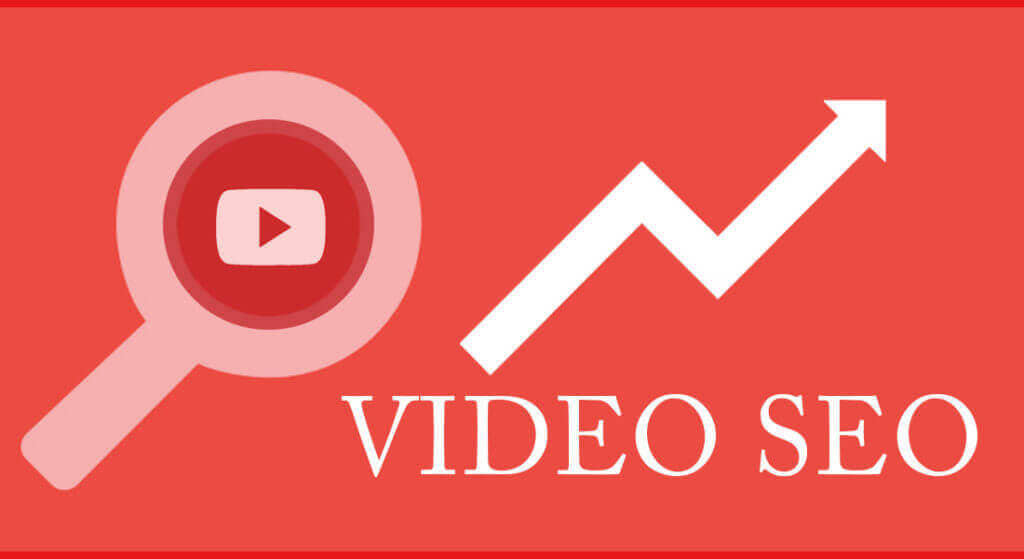 10 Quick YouTube SEO Tips for More Views
Remember that with about 30,000 hours of video uploads occurring on YouTube hourly, your video may get lost in a sea of videos. Luckily, you can get it noticed on the platform by optimizing it for search engine and producing and uploading it in high quality. 
Optimize Video Titles
The title is the first thing viewers see when browsing videos. It needs to instantly convey what the video is about and hook the viewer.
Include your main keyword phrase in the title, but don't keyword stuff. Keep it natural.
Use compelling title formats like "How to [verb]", "X Ways to [verb]", or "[number] [adjective] [topic]".
Intrigue viewers with specificity. For example, "How to Make Sourdough Bread" is better than "How to Bake Bread".
Capitalize only the first letter of each word, except brands. Use title case, not all caps.
Keep titles under 70 characters so the full title is visible on all devices.
Optimizing content is one of the best ways to improve your YouTube viewership. You can achieve this by adding numbers to your video title to lure viewers. For example, "5 Tips to Improve YouTube Ranking." Also, combine video content you upload on YouTube to make it short and precise.
Write Thorough Video Descriptions

The video description gives viewers more details about what you're covering. It's also analyzed by YouTube's algorithm.
Accurately summarize the video content in the first couple sentences.
Include your main keyword 2-3 times naturally. Don't over-optimize.
Add links to related videos, playlists, and external resources.
Encourage viewers to like, comment, share, and subscribe.
Format the description with line breaks and bullet points for readability.
Check that the description makes sense on its own for accessibility.
Tag Videos Strategically
Adding relevant tags helps get your videos found in searches. Include tags that describe:
The exact topic of the video. Match tags to keywords in the title.
More general topics and categories the video fits into.
Misspellings and alternate phrases viewers may search for.
Keywords related to the emotions your video evokes or the problems it solves.
Use all 500 characters for tags, separating each with a comma. Single word tags tend to work better than long phrases. Prioritize more popular search terms.
Optimize Thumbnails
Custom thumbnails with engaging images or text boost click-through rates.
Use high-quality, eye-catching images that represent the video. Stock photos and screenshots work well.
Ensure the main subject stands out visually. Apply contrast, color filters, and image overlays.
Display some text, like the title or a key phrase. Use large, bold fonts in colors that pop.
Position the most important elements near the center. The time and title show there in search results.
Test different options. Change up your style for each video to see what thumbnails perform best.
Leverage Cards and End Screens
YouTube cards and end screens keep viewers watching your content after the video ends.
Add relevant video cards linking to your playlists, popular uploads, and other recommended videos from your channel.
Use end screens to suggest similar videos, prompt viewers to subscribe, and link to other websites.
Make custom end screen templates to reuse. Update just the linked video for each new upload.
Display cards and end screens for at least 10-20 seconds so viewers have time to click.
Collaborate with Other Creators
Collabs expose your channel to another creator's audience. Brainstorm mutually beneficial partnerships.
Guest post on larger channels in your niche. Negotiate a deal to cross-promote content.
Join forces with other small channels to co-create content. Cross-promote videos to each combo of your subscribers.
Give and receive shoutouts by mentioning and annotating other channels in your videos.
Appear in shoutout series that promote up-and-coming creators. If your content adds value for their viewers, bigger channels may be receptive.
Interact with Viewers

Building relationships with your audience leads to loyalty. Viewer comments also signal to YouTube that people engage with your videos.
Respond to comments and questions from viewers. Join in on relevant conversations.
Ask questions in the video or description to spark discussion. The community tab works too.
Give your regular commenters a shoutout or pin their comments. Heart comments you appreciate.
Live stream Q&As or behind-the-scenes looks at your process to further connect with your audience.
Promote Your Videos
Getting views in the first 48 hours affects your video's long-term performance. Promote new uploads:
In your channel community tab, homepage links, and email list.
On your social media profiles. Post clips and custom graphics.
In relevant Facebook groups, subreddits, and forums. Engage genuinely; don't spam.
With Google and YouTube ads. Target keywords and placements related to your niche.
On your website and blog. Embed videos in posts on the topic.
Analyze Performance
Study your channel analytics to identify well-performing videos and areas for optimization.
Check traffic sources and impressions to see what's working to gain views.
Look at audience retention. Shorter videos tend to keep viewers watching longer.
See which topics, titles, thumbnails, and video styles resonate best with your audience.
Identify how viewers found your videos through searches and external sites. Target those opportunities.
Improve Older Videos
You can give existing videos a boost by optimizing elements even after publishing.
Rework titles and descriptions using keywords you now know perform well.
Update thumbnails to make them more clickable. Test new formats.
Add newer relevant tags based on current search trends.
Insert better end screens and cards linking to your best new content.
Promote evergreen, useful videos periodically in playlists and social posts.
Make Playlists
Playlists organize related videos into series, boosting watch time. They also serve as landing pages in search results.
Curate videos into thematic playlists around specific topics. Give each an optimized title and description.
Make useful playlists like "Best of [Channel Name]", "Most Popular [Channel Name] Videos", "[Topic] Tutorials", etc.
Link between playlist videos with end screens and cards.
Share playlists just like standalone videos. Embed them on your website too.
Conclusion
Following these tips diligently may not bring viral fame overnight. But they form the foundation for YouTube success. The more value you provide, the more YouTube will recommend your videos. By optimizing your content for visibility, promotion, and viewer satisfaction, you'll attract an audience naturally over time.
FAQs
How can I get more views on YouTube?
Use strong SEO practices like keyword-optimized titles, tags, and descriptions. Create engaging thumbnails. Promote new videos on social media, your website, and relevant communities. Collaborate with others in your niche. Respond to and engage with viewers. Analyze your best performing content and double down on those strategies.
What is the best day and time to upload YouTube videos?
In general, aim to upload videos Tuesday through Thursday from 10am to 4pm in your target viewers' time zone. Fridays and Mondays tend to underperform. The key hours are when people are looking for entertainment during breaks at school or work. Try different days and times to see when your audience is most active.
How often should you post on YouTube?
Post consistently, at least once a week. Twice a week is ideal for most channels starting out. Daily vlogs require more resources. Gauge what's sustainable for your workflow. Let viewers know your schedule through channel branding, communities posts, etc. Keeping reliably frequent uploads trains YouTube to show your videos in subscriber feeds.
How do you get the first 1000 subscribers on YouTube?
Optimize your channel homepage with keywords, links, playlists, and trailers for your best videos. Promote smartly and collaborate with relevant creators. Provide value and engage genuinely with viewers. Analyze to continually improve. Reinvest revenue from ads, if monetized, into promotion. Building that initial audience takes time and consistency. Stay patient and keep broadcasting.
How can I promote my YouTube videos for free?
Post video clips, images, and captions to your social media profiles. Engage in YouTube communities and relevant subreddits. Reach out for collaborations and shoutouts from similar channels. Embed your videos in blog posts on your website. Ask satisfied viewers to share your channel. Leverage organic social promotion over paid ads in the beginning.
Disclosure: The articles, guides and reviews on BlowSEO covering topics like SEO, digital marketing, technology, business, finance, streaming sites, travel and more are created by experienced professionals, marketers, developers and finance experts. Our goal is to provide helpful, in-depth, and well-researched content to our readers. You can learn more about our writers and the process we follow to create quality content by visiting our About Us and Content Creation Methodology pages.