As an avid reader, I love having a vast selection of ebooks right at my fingertips. My mobile device allows me to bring my ebook library everywhere I go. But with so many options out there, how do you find the best ebook libraries for reading on your mobile?
In this post, I'll share my top picks for mobile-friendly ebook libraries. These services make it easy to browse, borrow, and read ebooks on smartphones and tablets. I'll also give tips on how to get the most out of each library. Let's dive in!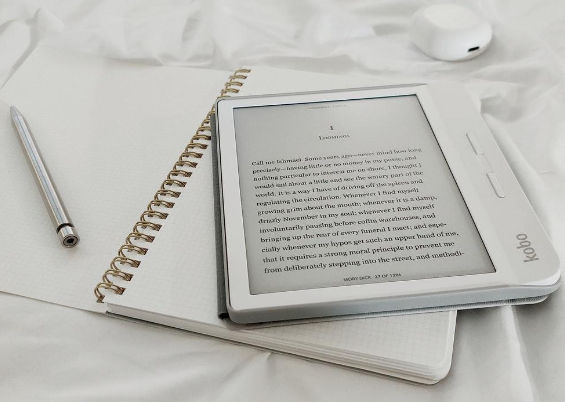 Why Read eBooks on Your Mobile Device?
Mobile devices like smartphones and tablets offer some great advantages for ebook reading:
Convenience – Your entire library fits in your pocket or bag! Take it anywhere and read anytime.
Instant access – Download ebooks instantly, no need to wait or go to the store.
Readability – Mobile apps optimize the reading experience for small screens. Adjust text size, font, lighting, etc.
Portability – Phones and tablets are lightweight compared to print books. Easy to hold and read on the go.
Choices – Mobile libraries grant access to millions of ebook titles across all genres. More options than any physical library.
With the right ebook library, your mobile device makes for an excellent e-reader. Time to find the best options for downloading and reading ebooks!
8 Best eBook Libraries for Reading on Your Mobile Device
1. Kindle Unlimited – For Unlimited Access to eBooks

Kindle Unlimited is Amazon's ebook subscription service. For a monthly fee, you get unlimited access to over 1 million ebook titles, audiobooks, and magazines. The service works seamlessly with Kindle e-readers and the Kindle mobile app.
Here are the key benefits of Kindle Unlimited for mobile:
Huge catalog of popular titles and bestsellers
No limits – read as many books as you want per month
Download and sync books across devices, including mobile
Basic plan starts at £7.99/month
Kindle Unlimited is ideal for avid readers who enjoy reading on Amazon devices. The unlimited plan means you don't have to limit the number of ebooks you can borrow. You can sample new releases and discover backlisted books. Downloading and reading Kindle books on mobile devices is easy.
However, the selection focuses on Amazon's published and affiliated titles. So you may have less variety compared to other ebook libraries. But if you're already a Kindle user, Unlimited is a great add-on for mobile reading.
2. Scribd – For Diversified Content

Scribd offers an extensive on-demand library of ebooks, audiobooks, magazines, documents, and more. A monthly Scribd subscription unlocks access across all content categories.
Here's what makes Scribd a top pick for mobile reading:
Huge selection of over 1 million titles across genres
Download ebooks for offline reading
Also includes audiobooks, sheet music, magazines, and more
Read on any device – iOS, Android, Kindle, Nook, and web
Starts at £7.99/month for basic subscription
Scribd's diverse content and compatibility across devices make it very mobile-friendly. You can browse and download ebooks from various publishers. The Scribd app supports highlights, bookmarks, notes, and dictionary lookups for a better reading experience.
The only caveat is that some new bestsellers may only be available as audiobooks. But Scribd is still one of the best one-stop shops for mobile ebook reading.
3. Apple Books – Seamless for iPhone and iPad

Apple Books comes pre-installed on iOS devices like iPhones and iPads. So it provides the most seamless ebook experience across Apple devices.
Key features that make Apple Books great for mobile reading:
Easy access on iPhone, iPad, and Mac
Syncs bookmarks, notes, highlights across devices
Built-in reader supports fonts, text size, themes, etc
Access free classics or purchase new releases and bestsellers
Also includes audiobooks available to buy
Apple Books has over 2 million titles to browse or search. Downloading books is a breeze on any Apple device. The app organizes all your purchases with automatic updates. And the native integration means fast performance with reliable syncing between devices.
Downside is that Apple Books works best within the Apple ecosystem. The experience isn't as polished for Android or non-Apple users. But for iPhone and iPad owners, it's likely the most seamless mobile ebook library.
4. Kobo Books – For a Range of Content

Kobo offers an extensive ebookstore with over 5 million titles. Kobo e-readers work well for mobile reading. But you can also use the Kobo Books app on smartphones and tablets.
Here are some of Kobo's best features for mobile users:
Huge catalog of books from mainstream and independent publishers
Apps for iOS, Android, desktop
Sync library across devices
Adjustable fonts, text size, themes
Purchase new titles or read free/discounted books
Physical Kobo readers can sync wirelessly
Kobo also regularly offers free or discounted ebooks. Their mobile app makes it easy to find and download ebooks, even when offline. The reading experience is smooth with multiple ways to personalize your settings.
But Kobo's ecosystem isn't as refined as Apple Books or Kindle. It may take more effort to organize your library how you like. But Kobo still gives mobile users tons of options for downloading ebooks from various sources.
5. OverDrive – For Library eBook Checkouts
Don't have a book budget? OverDrive can be ideal because it borrows free ebooks from your public library. Just enter your library card to gain access.
Key advantages of OverDrive for mobile use:
Check out popular ebooks and audiobooks for free
14-day loans with option to renew
Reserve upcoming releases
Returns are automatic, no late fees
App works on smartphones, tablets, Kindle, etc
Access across participating local libraries
Taking out library ebooks on a mobile device is super convenient. OverDrive has a catalog of over 2 million titles from leading publishers. The 14-day loans force you to finish books too!
The selection varies by your library branch. And you may have to wait for more popular titles. But for free access to bestsellers on mobile, OverDrive can't be beaten.
6. Libby – OverDrive's Friendly Mobile App
Libby is an offshoot app from OverDrive, optimized for mobile devices. It shares OverDrive's library catalog but improves the browsing and reading experience.
Here's what makes Libby great for mobile:
Easy access to OverDrive's library collection
Intuitive interface and navigation
Adjustable fonts, text size, themes
Streamlined borrowing with tags and recommendations
Send borrowed books to Kindle
Simple management of loans and holds
Libby works seamlessly across Android, iOS, and desktop. The app helps you find interesting books through curated collections. It removes the headache of managing loans, holds, and returns.
Overall, Libby streamlines the public library ebook experience for mobile users. OverDrive's catalog combined with Libby's slick interface is a winning combo!
7. Project Gutenberg – For Free Classics
Project Gutenberg offers over 60,000 free ebooks, mainly classics and out-of-copyright works. The books can be downloaded in several formats, including ePub, Kindle, and Plucker, which work great for mobile reading.
Here are some key details about Project Gutenberg:
Catalog of 60,000+ free classic ebooks
Includes literature, history, philosophy and more
No registration required
Books available in ePub, Kindle, HTML, Plucker, and other formats
Mobile-friendly interface to search and download books
All books DRM-free
If you like reading classic literature or historical texts, Project Gutenberg is a treasure trove! Since the books are DRM-free, you can download and transfer them easily to any mobile reading app.
The only limitation is the collection focuses mostly on older works that are in the public domain. But with 60K+ titles, you'll always find something interesting to read!
8. Standard eBook Apps – iBooks, Play Books, etc
Don't forget about the default ebook apps that come pre-installed on most mobile devices! Examples include:
iBooks – Comes built-in on Apple iOS devices
Play Books – Pre-installed on most Android devices
Kindle app – Downloadable app for reading Kindle books
Kobo app – Kobo's mobile app for iOS and Android
Nook app – Barnes & Nobles' mobile reading app
These apps allow you to access ebook titles from their respective stores. The native apps provide smooth performance and syncing across devices. They also optimize the mobile reading experience with customizable fonts, text size, themes, etc.
Combining these apps gives you flexibility to purchase ebooks from different stores. Pre-installed apps work seamlessly on their native platforms. And free apps like Kindle expand your options on other mobile platforms.
Is it safe to download free books on the Internet?
If you are a great fan of Books, you might have come across numerous bestsellers from numerous sites at no price. But then, is it safe to download these books? Amazon is a central online store for almost any kind of eBook you want. While some books on Amazon go for a price, some are free of charge. You should take note of these watch lines before choosing to download free eBooks on the net.
Avoid downloading illegal copies of eBooks. Ensure to get them from a trusted and authorized source.

Most free copies of bestsellers contain worms and viruses that can contaminate your device, which scammers can use to steal your details.

Reproducing a copy of an eBook without the consent of the author is unlawful and a criminal offense that comes with a legal penalty.

At all times, ensure to install and surf the web with a VPN on your mobile. A VPN program shields your identity to render you less prone to hackers. There are lots of VPN providers on the net, but we have saved you the stress of further research and, we strongly recommend VeePN as the

best iPhone VPN

for you. VeePN also provides the

best Android VPN

service you would get nowhere else. Please, stay safe.
Get the Most Out of Your Mobile eBook Library
Here are some final tips to maximize your mobile ebook experience:
Sample before you buy! Preview a few chapters before purchasing an ebook.
Adjust text size for comfortable reading on a small screen.
Try different fonts – serif, sans serif, or dyslexia-friendly.
Use blue light filters like Night Shift on iOS to prevent eye strain.
Highlight and bookmark interesting passages for quick reference.
Use a stand to prop up your device for hands-free reading.
Stack books! Use multiple library apps so you always have your next read lined up.
Dive Into Your Mobile eBook Library!
Reading ebooks on your mobile device is incredibly convenient. You have thousands of books, comics, magazines, and audiobooks at your fingertips wherever you go.
Whether you love bestsellers, scenic escapes, or sci-fi adventures, these ebook libraries make it easy to find your next great read. Sample new books risk-free before you spend a penny. Adjust fonts and text sizes for maximum reading comfort.
So maximize your mobile's potential as an e-reader. Dive into a captivating page-turner with these top ebook libraries! Let reading expand your mind and take you anywhere, right from your pocket.
FAQs About Mobile eBook Libraries
Q: How do I transfer an ebook to my phone or tablet?
Downloaded ebooks can be transferred to mobile devices in a few ways:
Email the ebook file to yourself and open it on your device
Transfer via a cloud storage service like Dropbox
Use a USB cable to copy the file over
Send to Kindle if you use the Kindle app
The library's own app usually handles transfers
Most ebook library apps allow you to send checked-out books straight to your phone or tablet. The app experience is designed for easy downloading and transfers.
Q: Which file format works best for mobile?
The most universal ebook file format is EPUB – it works on most phones/tablets and e-reader devices. EPUB files are reflowable so the text displays well on small screens.
Other common formats:
MOBI files work for Kindle devices and apps.
PDFs work on phones but aren't very adjustable.
Kindle Format 8 (KF8) is Amazon's enhanced Kindle format.
EPUB is the best balance of adjustable, fluid text and wide compatibility across mobile platforms.
Q: How do I read ebooks offline on my phone?
The main requirement for offline reading is that you first download the book when you have an internet connection. Open the ebook app or library site and download the title.
Once downloaded, enter airplane mode or disconnect from the internet. Open the ebook app – your downloaded books will still display for offline reading.
Some ebook apps like Kindle also allow you to manually "sync" which titles to keep on your device for offline access.
Q: Is it bad for my eyes to read ebooks on my phone?
Reading ebooks on your phone before bed can potentially disrupt sleep patterns due to the blue light from the screen.
To avoid eye strain while reading ebooks on your phone or tablet during the day:
Adjust the brightness down
Use night/dark mode or blue light filter
Take frequent breaks by looking up and focusing on objects further away
Blink frequently to avoid dry eyes
Sit upright instead of hunching over your device
Also try to avoid reading outside in glaring sunlight. Following these tips will help minimize eye fatigue from mobile ebook reading.
Q: How many books can I store on my phone or tablet?
Most modern phones and tablets can comfortably store hundreds or even thousands of ebook files depending on the capacity. A 16GB device can hold approximately 3,500-4,000 ebooks. A 64GB phone may hold over 10,000 ebook files.
Of course, the more storage your device has, the more you can expand your digital library! But you'll likely fill up your device's storage with apps, videos, and photos before hitting the limit on ebooks alone.
Q: Is it worth buying an e-reader if I read ebooks on my phone?
E-readers like Kindle provide a more book-like reading experience with electronic ink displays and longer battery life. This can be less strenuous on the eyes for longer reading sessions.
But reading ebooks on your smartphone is still very convenient for shorter, intermittent reading. The key advantages of mobile reading are portability, instant access, and syncing across devices.
If you read for hours at a time, an e-reader may be worth the investment. But occasional readers will do just fine enjoying ebooks on a phone or tablet. Ultimately comes down to personal preference!
Q: How do I find free public domain books to read on my phone?
Here are some top sources for free public domain ebooks:
Project Gutenberg – 60,000+ free ebook classics
ManyBooks – Over 50,000 free ebooks across genres
Open Library – Borrow free scanned ebooks of public domain titles
Standard Ebooks – Free public domain ebooks with high-quality formatting
Google Play Books – Free classics available in EPUB format
Internet Archive – Vast library of free digitized literature and texts
Also check if your local library provides free access to public domain titles using apps like OverDrive or Libby.
Disclosure: The articles, guides and reviews on BlowSEO covering topics like SEO, digital marketing, technology, business, finance, streaming sites, travel and more are created by experienced professionals, marketers, developers and finance experts. Our goal is to provide helpful, in-depth, and well-researched content to our readers. You can learn more about our writers and the process we follow to create quality content by visiting our About Us and Content Creation Methodology pages.