The digital age offers doctors exciting new ways to build their practice and connect with patients. But with so many options, it can be tricky to know where to start. This guide shares actionable tips to help doctors harness the power of digital marketing. Read on to learn proven strategies to attract more patients, drive engagement, and grow your medical business online.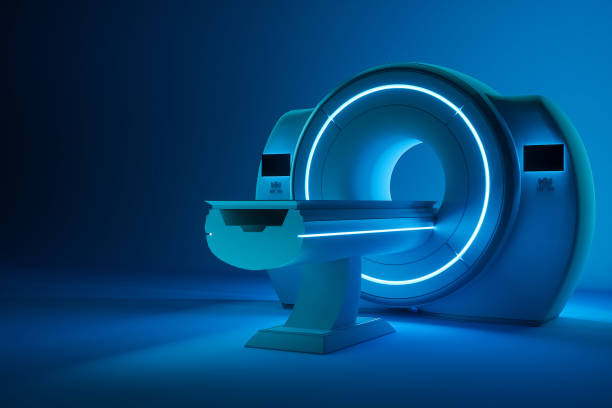 Why Digital Marketing Matters for Doctors
Today's healthcare consumers are increasingly turning to the web to find doctors. In fact, 77% of people search online for local professionals like dentists or physicians. So having an online presence is now a must for medical practices who want to stay competitive and get found.
Digital marketing levels the playing field, allowing small clinics to reach just as many prospects as big hospitals with large marketing budgets. It also provides valuable data so doctors can track what marketing tactics work best. Then optimize efforts for an even bigger return on investment.
Let's explore some of the most effective digital marketing strategies for doctors looking to promote their practice online.
Optimize Your Website for Search Engines
Your chiro website is often the first touchpoint between you and prospective patients searching online. So making it easy to find on search engines should be a top priority.
Here are some key steps to optimize your site for search:
Use target keywords – Include relevant terms in page titles, headers, content, etc. Tools like Google Keyword Planner can help uncover terms people search when looking for doctors.
Improve site speed – Fast load times keep visitors from clicking away. Optimize images, enable caching, and minimize HTTP requests.
Mobile responsive design – Over 50% of searches happen on mobile so ensure your site is optimized for smartphones.
Update website copy – Use conversational language and highlight what makes your practice unique. Help search engines understand what your site is about.
Add schema markup – Mark up your web pages with schema like FAQPage and Physician to improve SEO.
Link build – Earn backlinks from other high-quality sites to boost authority and rankings for your website.
With a well-optimized site, you can rank high in local SERPs and win more website traffic from searches like "psychiatrist Dallas" or "orthopedic surgeon Los Angeles".
Craft Compelling Content
Content marketing should be central to your digital marketing approach. Well-crafted blog posts, videos, and other content assets on your site achieve three key objectives:
Attract visitors from organic search
Convert prospects into patients
Build trust and reputation as an expert
Here are some proven types of medical content that engage readers while also supporting business goals:
Educational articles – Create posts about health conditions you treat, medications, procedures, aftercare tips, etc. Aim to inform and answer patient questions.
Case studies – Highlight successful patient stories. With permission, detail their symptoms, treatment plan, and results.
Videos – Host video tours of your office, record webinars explaining procedures, or share patient testimonials.
Infographics – Visually display health statistics, anatomical diagrams, wellness tips, and other data.
When creating content, focus on quality over quantity. Audit your competitor chiropractic websites to identify informational gaps and underserved topics to win more organic traffic. Optimize pages for target keywords but avoid "keyword stuffing". The goal is to produce content that genuinely helps patients – search engines will reward this with higher rankings over time.
Harness the Power of Social Media

Social platforms like Facebook and Instagram present useful channels for doctors to directly engage with patients and build community. Consider launching business profiles on the top networks frequented by your target patients.
Some best practices for social media marketing include:
Share educational content – Repurpose blog posts and videos. Offer value to followers.
Respond to comments and questions – Build relationships with patients and establish your expertise.
Post case studies – With permission, share stories highlighting patient results.
Run contests/giveaways – Encourage social sharing for more visibility.
Utilize hashtags – Join larger conversations on healthcare using relevant hashtags.
Advertise – Use paid social ads to reach more local prospects and drive website traffic. Target by location, age, interests, and more.
Analyze performance – Track conversions, engagement, and ROI across networks to optimize efforts.
The social media landscape evolves quickly so stay nimble. Promote your most engaging content across emerging platforms like TikTok or Pinterest.
Build Online Reviews & Reputation
An impressive 92% of consumers now read online reviews before visiting a healthcare provider. Reviews significantly influence which doctor prospects ultimately choose.
Here are some ways to leverage reviews as part of digital marketing:
Claim & update listings – Manage profiles on Google My Business, Yelp, Healthgrades, etc. Keep information like hours and services offered up to date.
Enable review collection – Make it easy for happy patients to leave 5 star ratings and testimonials after visits. This content can also be featured on your website.
Respond professionally – Address any negative reviews constructively. Remain transparent.
Incentivize feedback – Offer small incentives for patients to review you online after appointments. This could be a discount on future services.
Monitor sentiment – Track review volume and scores across various sites using a tool like ReviewTrackers. This intelligence should inform your digital marketing strategy.
Positive reviews establish credibility and social proof. They're vital for capturing qualified prospects researching options online. Make review generation and management a consistent focus.
Retarget Website Visitors
Many visitors will come to your website but not yet be ready to book an appointment. Retargeting uses customized ads to reconnect with this qualified audience as they browse elsewhere online.
For example, you can show relevant ads across Facebook, Instagram, YouTube, and millions of other sites to users who previously visited your practice website. They're already familiar with your brand. Following up with display ads improves the chances they come back and convert down the line.
Retargeting achieves a few main objectives:
Keeps your practice top of mind during the consideration process
Drives visitors back to your website
Improves lead conversion rates
This digital marketing tactic is extremely low cost per impression yet pulls significant weight. Make retargeting part of your ad mix for reaching warmed leads.
Run Pay-Per-Click Ads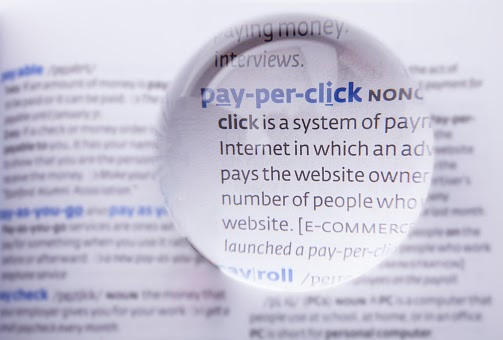 Pay-per-click (PPC) ads like Google Ads or Microsoft Advertising let doctors get their website in front of motivated searchers right when they're looking for specific medical services.
With PPC, you create targeted text ads and only pay when someone clicks your ad in the search results. The benefits of investing in PPC include:
Increased site traffic on demand
Ability to track conversions and optimize spend
Full control over your budget, location targeting, and more
Some best practices for a successful PPC campaign include:
Do extensive keyword research to discover high-volume, low competition terms
A/B test different ad copy and landing pages
Set up conversion tracking to gauge ROI
Leverage advanced campaign settings like ad schedules, device targeting, etc.
Closely monitor performance and kill underperforming keywords
Use negative keywords to reduce irrelevant clicks
The fast impact of PPC makes it a powerful user acquisition channel for promoting your practice and driving appointments.
Conclusion
Today's digital landscape provides doctors with tremendous marketing opportunities to reach local patients. But cutting through the noise requires an integrated strategy across channels.
Follow this guide to optimize your website, produce engaging content, build online reviews, run effective PPC and social media ads, and retarget website visitors.
Track the performance of each digital marketing program. Double down on what delivers results and redirects budget away from channels with a lower ROI.
With smart implementation, digital marketing can help doctors rapidly grow their practice, boost reputation, and improve patient outcomes.
Frequently Asked Questions
What are the benefits of digital marketing for doctors?
Digital marketing levels the playing field for doctors to promote their practice online. Benefits include increased website traffic, connecting with local patients, driving more appointments, building reputation, and tracking marketing ROI.
How can doctors get more patients from search engines?
Optimize your website for keywords patients search when looking for doctors. Create SEO-friendly content that ranks high organically for those terms. Run pay-per-click ads to get your site in front of motivated searchers.
What type of content should doctors publish online?
Create educational articles, health guides, procedure explainers, videos, infographics, and other content that helps inform patients. Avoid overly promotional content. Focus on adding value.
Should doctors ask for online reviews?
Yes, positive online reviews are crucial for modern healthcare reputation management. Enable review collection, respond constructively, and incentivize happy patients to leave feedback across websites after visits.
How can doctors advertise their practice on social media?
Create business profiles on Facebook, Instagram, and other networks. Share helpful medical content. Pay to promote posts. Engage with followers and join healthcare conversations using relevant hashtags.
What is retargeting and how does it help doctors?
Retargeting shows customized ads across websites to visitors who previously came to your practice site. This keeps your brand top of mind and encourages site return and conversion.
Disclosure: The articles, guides and reviews on BlowSEO covering topics like SEO, digital marketing, technology, business, finance, streaming sites, travel and more are created by experienced professionals, marketers, developers and finance experts. Our goal is to provide helpful, in-depth, and well-researched content to our readers. You can learn more about our writers and the process we follow to create quality content by visiting our About Us and Content Creation Methodology pages.