Coming to Singapore and need a local SIM card? With so many options, choosing the right prepaid SIM can be confusing. This comprehensive guide will walk you through everything you need to know to find the perfect SIM card during your visit.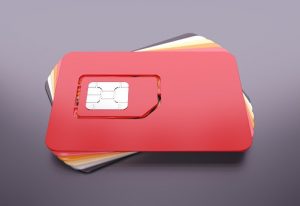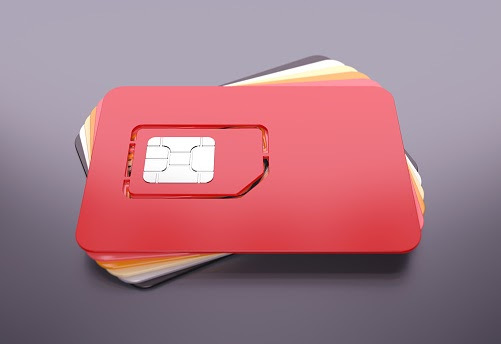 Why Buy a Local SIM Card?
Purchasing a local prepaid SIM card in Singapore is highly recommended to avoid costly roaming charges. Singapore has excellent 4G LTE coverage, so a local SIM will provide fast and reliable connectivity across the city. With a prepaid SIM, you only pay for what you use, without any contracts.
Beyond avoiding roaming fees, a local SIM card also allows you to:
Make affordable local calls and texts
Use data/internet anywhere in Singapore with a local data plan
Access apps, maps, and web services using a Singapore phone number
Stay connected with people you meet in Singapore via call/text
When Should You Buy Your SIM Card?
It's best to purchase your prepaid SIM card as soon as you arrive in Singapore. SIM cards can be purchased at Changi Airport as well as many convenience stores and phone shops across the city.
Buying your card early allows you to insert the SIM and test that it is working properly during your trip. Purchasing a SIM card upon arrival also means you can use it for essential tasks like contacting your accommodation, accessing maps or ride services, and more.
If you wait too long to buy a SIM card, you may find yourself stuck without connectivity when you really need it.
Where To Buy a SIM Card in Singapore
Prepaid SIM cards can be purchased at many locations across Singapore, including:
Changi Airport – All major providers like Singtel and StarHub have desks at arrival halls in the airport terminals. This is the most convenient option if you want a SIM right upon arrival.
Convenience stores – Major chains like 7-Eleven and Cheers sell prepaid SIM cards over the counter.
Phone retailers – Stores like Singtel Shop, M1 Shop, and StarHub Shop offer a wide range of SIM cards. Sales assistants can also help you choose the right plan.
Online – Some providers may allow online purchase and delivery of SIM cards before arrival. However, airport or in-store pickup is more common.
When purchasing at Changi Airport or popular tourist areas like Orchard Road, be prepared for slightly higher prices than at local stores. However, the convenience may be worth it.
Choosing the Right SIM Card Provider
There are three major telecommunication providers in Singapore that offer prepaid SIM cards:
Singtel – The largest telco in Singapore with the widest coverage. Its GOMO prepaid SIM offers good value for tourists.
StarHub – Second largest provider, on par with Singtel for coverage. Its Happy Prepaid SIM is popular with visitors.
M1 – The newest telco with growing coverage. Its MiFi prepaid SIM is also reliable for tourists.
A few key factors to consider when choosing a prepaid SIM provider:
Coverage – Singtel generally has the widest 4G coverage, followed closely by StarHub. M1 reaches most areas but has some gaps.
Data plans – Compare data allotments. Most tourist SIMs come with 1-3GB lasting 5-15 days. Some offer unlimited data.
Prices – Singtel, StarHub, and M1 have comparable rates. Under S$20 can get you a SIM with a few GB of data.
Validity – Many SIMs expire after a set number of days. Opt for longer validity like 15 or 30 days if staying longer.
Convenience – Choose providers with easy top-up options and availability at key pickup points like the airport.

You can visit

https://www.m1.com.sg/mobile/prepaid-plans/m-card/sim

for the best plans and reliable prepaid sim cards.
For short 1-2 week trips, the major providers are all solid options with similar offerings. Compare rates and data amounts to choose what fits your needs.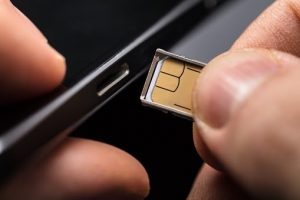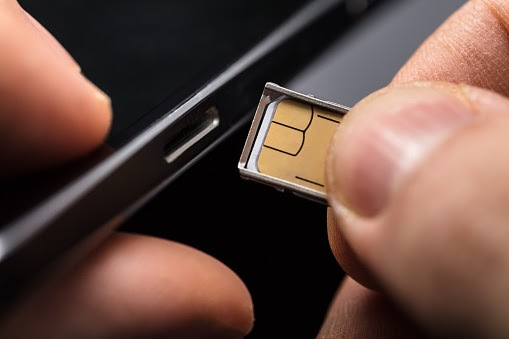 Registering Your SIM Card
By law, all prepaid SIM cards sold in Singapore must be registered to a user. When you purchase your SIM, you will need to:
Show your passport – Both foreigners and citizens need ID to buy a prepaid SIM.
Fill out a registration form – You'll provide basic personal details, local address, etc.
Activate SIM – Sales staff will help activate and assign you a new local phone number.
The registration process only takes a few minutes. It helps authorities fight crime but poses no major hassle for law-abiding tourists enjoying Singapore.
Using Your Singapore SIM Card
Once you've purchased and registered a prepaid SIM in Singapore, just follow these steps to get connected:
Insert the SIM – Switch off your phone, remove your existing SIM, insert your Singapore SIM.
Turn on phone – Power on your phone and allow the new SIM to configure carrier settings.
Top up – Add more funds via vouchers, credit/debit cards. This lets you pay for data, calls and texts.
Activate data – Text a code or use provider app to activate your data bundle.
Roam away – You'll now have a working prepaid Singapore number. Remember to turn off data roaming!
Be sure to have the SIM provider's app installed to easily monitor usage and add more data bundles as needed. Most SIM cards work for both calls and data – no need for separate SIMs.
Tips for Using Your Singapore SIM
Here are a few parting tips to help you maximize your prepaid Singapore SIM card:
Conserve data by connecting to free WiFi whenever possible at hotels, restaurants, malls. Use data mostly when out and about.
WhatsApp calls and texts using your Singapore SIM number are free over WiFi. Great way to stay in touch locally.
Purchase additional data bundles via app if you need more than the initial allowance. Can be as low as $5 SGD for 1GB.
Hold on to your SIM packaging. You'll find important info like account number and other details if needed.
When departing Singapore, remember to switch back to your home SIM to avoid roaming charges.
So in summary – purchasing a local prepaid SIM card in Singapore is easy and affordable. Follow this guide to stay connected during your visit and avoid any unwanted roaming fees or hassles. Happy SIM shopping!
Frequently Asked Questions About Singapore SIM Cards
How much do SIM cards in Singapore cost?
Prepaid tourist SIM cards in Singapore typically cost between $15-$30 SGD with validity for 5-15 days. This includes some data allowance, calls and texts. Basic plans come with 1-3GB data lasting roughly a week for light usage. For longer stays, SIMs with 30 day validity and more data can be found for under $40 SGD.
Can I use my Singapore SIM overseas?
No, Singapore prepaid SIMs cannot be used outside the country due to local restrictions. You will need to switch back to your regular home SIM when leaving Singapore to avoid roaming charges. The Singapore SIM can then be discarded or saved for a future visit.
Do I need to show my passport to buy a SIM in Singapore?
Yes, your passport will be required when purchasing any prepaid SIM card in Singapore. This is because by law, all SIMs must be registered to users to help combat crime. Just bring your passport to the store when buying your SIM.
Can I have multiple SIM cards in Singapore?
It is possible to purchase and register more than one SIM card in Singapore. However, tourists usually find a single SIM with a data plan sufficient during short visits. Multiple SIMs may make sense for frequent visitors staying for long periods.
Where can I top up my Singapore SIM card?
Prepaid SIMs can easily be topped up via vouchers sold at convenience stores, malls and phone shops across Singapore. Alternatively, you can top up online via credit/debit card through your SIM provider's app or website.
Do Singapore SIM cards work with eSIM compatible phones?
Currently most Singapore telcos like Singtel and StarHub do not offer prepaid tourist eSIMs. Physical nano-SIM cards are still the norm. However, some eSIM options may become available in future for compliant phones and tablets.
Can I use a Singapore SIM to roam in Malaysia or other countries?
No, Singapore prepaid SIMs from Singtel, StarHub or M1 cannot be used for roaming overseas due to local restrictions. You'll need to switch back to your home SIM or buy a separate roaming SIM card valid in other countries.
Summary
So in summary, when shopping for a Singapore prepaid SIM as a tourist, look for providers that offer convenience, good local data coverage, easy top-up options and value for your needs. Following the tips above will help you choose the right SIM during your travels.
Disclosure: The articles, guides and reviews on BlowSEO covering topics like SEO, digital marketing, technology, business, finance, streaming sites, travel and more are created by experienced professionals, marketers, developers and finance experts. Our goal is to provide helpful, in-depth, and well-researched content to our readers. You can learn more about our writers and the process we follow to create quality content by visiting our About Us and Content Creation Methodology pages.