Are you a seller or buyer looking for the best eBay alternatives?
If so, we have a great list of auctions sites like eBay and each of these websites are group in categories. It is based on what you're offering and where you're marketing it. these websites like eBay may be worth exploring. Because selling products online is an excellent way to earn money.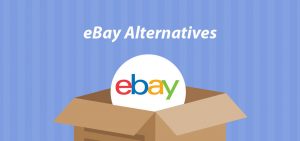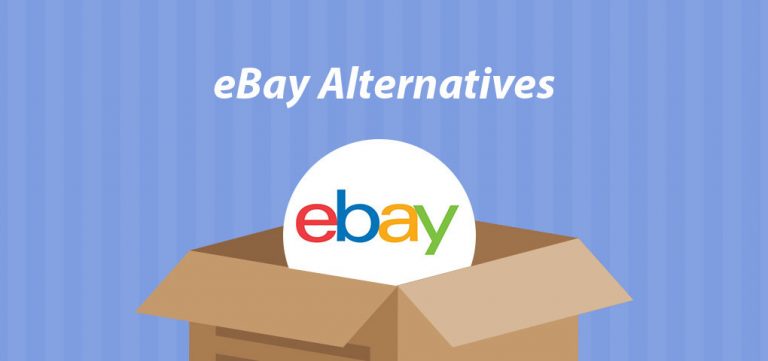 Why you need eBay alternatives and What you should know about it
eBay seems to be one of the most prominent online marketplaces for selling goods. Although there are a few disadvantages for selling on eBay and looking for an alternatives platform should make it more profitable for selling
While eBay offers a variety of advantages and we frequently promote it as a place for buyers and sellers. There are some aspects of eBay that can work for you.
To begin, eBay is a bigger platform.
While selling on eBay, it can be tough to distinguish your ad from the countless items.
The second possible drawback of selling on eBay is the fees, which are sometimes quite costly.
The great news is that you may sell your items on a variety of eBay alternatives.
19 Best eBay alternatives for Selling Online
Even if you're selling new, generic, used, or just one product, there are a variety of eBay alternatives that you can give a try. Picking a particular website on which to sell your products might help you reduce your fees and increase your sales even with fewer visitors.
Sites for selling new items
When you don't develop an interest in acquiring used goods, you can just make use of eBay alternatives to sell all your new items under your own label or via retail arbitrage.
1. Amazon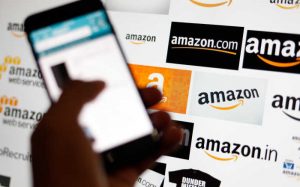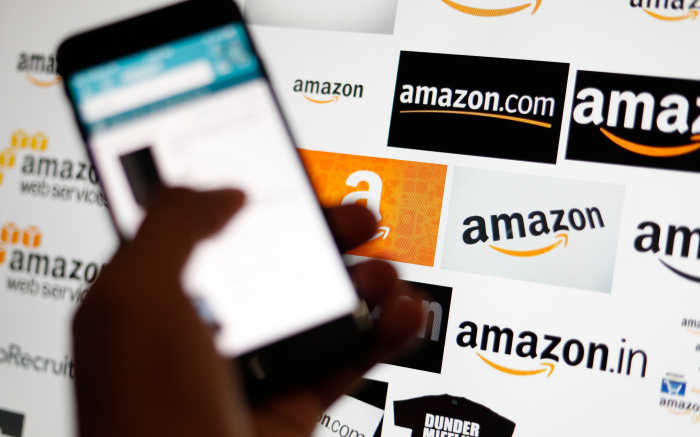 Amazon may be an excellent platform for selling almost everything. Their retail prices and charges vary according to a variety of criteria.
Amazon is typically the greatest place to sell new or handcrafted things, although some people seem to have luck selling secondhand items.
2. eCrater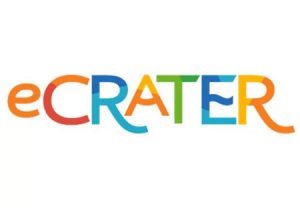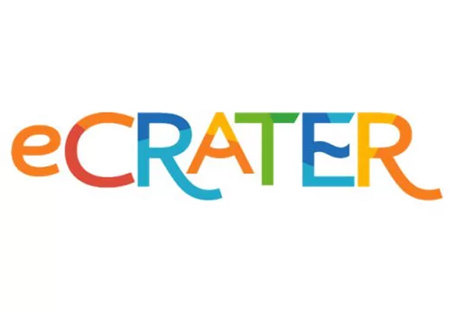 eCrater is an easy site to sell on because of its minimal costs and flexibility of use, especially for new things. On the downside, because eCrater receives less than a quarter of the traffic that Amazon does, it may take time to make a transaction.
Opening a store and listing items on this platform is completely free. eCrater makes it simple to import eBay listings and automatically submits them to Google Shopping. If you lead traffic directly to your business, there is no sales charge. If your listing is accessed from the main website, the sale tax is 2.9 per cent.
Auction Sites to Sell your Product Locally
Whenever you trying to sell your products on eBay, you might interact with shoppers across the world.
If you'd prefer selling your products nearby and you want to avoid sending products far away, you might want to examine these locally eBay alternatives.
3. Craigslist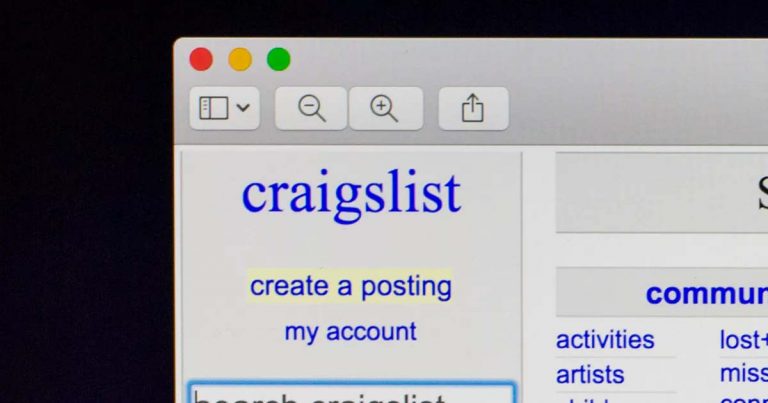 It's likely you already aware of how Craigslist operates, but it could be an ideal of eBay alternatives. One problem is that you will not reach the same audience as you can on eBay when selling on Craigslist.
Moreover, as indicated previously, this will also assist you in avoiding your listings from becoming lost in a sea of competing sellers and listings.
Also, Craigslist is free. there are no selling or listing fees. You will be responsible for shipping costs if you wish to ship your things to a buyer (unless you state or agree that the buyer will pay for delivery), but this is to be expected.
One can then choose to meet your buyer in person if you trade on Craigslist, as the majority of possible purchasers would be local.
4. LetGo



I'm sure you're familiar with Letgo. It's among the most popular marketplace for buying and selling products (together with Craigslist and eBay). It also works as a free classified app that enables vendors to communicate with other users both locally and internationally. LetGo is a cross-platform program that works on both Ios and android devices.
Secondly, it auto-fills the details of your advertisement. Because it speeds up the process of creating advertisements. Furthermore, it includes a location filter to help you find the things you're looking for.
There are numerous items available on LetGo, including automobiles, electronic accessories, video game accessories, clothing, and household items.
5. Facebook
As an alternative for selling on eBay, a Facebook group, page or garage sale may be an excellent method to sell your items locally.
Selling on Facebook is often more local than selling on Craigslist, Letgo, or similar services, as you are frequently selling to members of a group in your own city or area.
Additionally, you're frequently marketing to people you actually know or at least are aware of, which reduces some of the danger associated with selling on these platforms.
There are no listing or selling costs associated with the Facebook sale page or groups, and you negotiate the terms of the meet-up directly with the buyer, who must be a Facebook user.
6. OfferUp
OfferUp assists individuals in selling items locally and does not charge listing or selling fees. The site is reasonably organized and has photos of items for sale on the main page, which is convenient.
OfferUp gives sellers a great deal of control over the transaction process. You will determine how it is finally priced and how it is delivered to a buyer.
Sellers might choose to set a fixed price or provide some wiggle space for buyers by offering a selling price. If you choose an asking price, buyers will be able to approach you with their own affordable price for the item you're selling.
Also as a seller, you have the option of meeting with a buyer or delivering your item. Accepting to ship your goods expands your customer base, but comes with a 12.9 per cent service cost.
7. Bookoo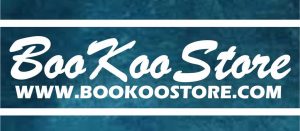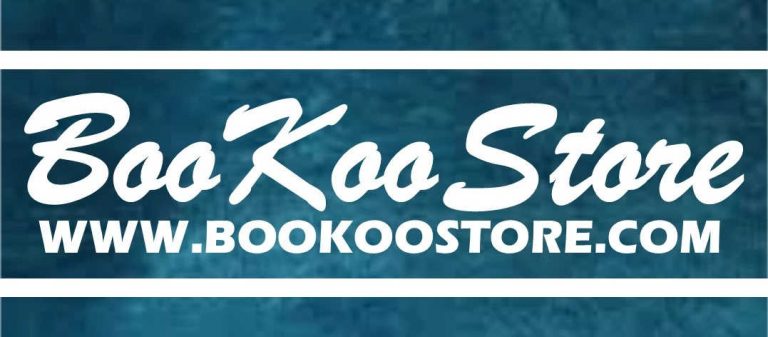 Bookoo seems to be an extremely new platform for local purchases and sales. They have listings in roughly every state in America. As well as in other countries such as Germany and the United Kingdom.
There seem to be no selling or listing fees with Bookoo, and you simply meet up with your neighbours to exchange items, as you would on do Letgo or similar services unless you've pre-arranged shipping.
This may imply that consumers will have difficulty discovering your listing in the first place because it is not as well-known as some other comparable services.
Sites for selling used items
So if attempting to sell used items on auctions websites like eBay, these alternative platforms provide a comparable platform with a more specialized buyer base.
8. Bonanza
This is just a major rival of eBay. It is a fixed-location marketplace with the motto "everything but ordinary." Shoppers swarm there in search of different and one-of-a-kind products, which is why quirky or rare products perform well.
Charges begin at 3.5 per cent of the sales price, with a standard fee of $0.50. If you choose to have Bonanza to run Google AdWords for your brand, your fees will significantly raise from 9-30%.
9. eBid
eBid is a UK-based auction and items are on a fixed-price marketplace. Its traffic is significantly lower than that of eBay, but its fees are also significantly lower. eBid does not charge a listing fee but charges a flat 3% fee on all your sales.
This seems to be an excellent site for vendors who can build their own visitors to their brands or those who have the patience to wait for the right buyer.
10. Ruby Lane
Ruby Lane tends to attract a big following of purchasers who are interested in collectibles, antiques, jewellery, vintage, and dolls. Salespeople praise Ruby Lane for being a highly targeted traffic source, as well as being user-friendly and profitable. Although prices are fixed, shoppers have the option of making an offer on more expensive products.
The cost of setting up a store on Ruby Lane is $100, which includes your first ten listings. The listing fee is $0.19 per listing and there is no fee on selling.
Rather than that, salespeople are charge $69 monthly for a storefront that contains up to 80 customizable objects. Due to the commission-free sales and flat fees, vendors who are selling cost products do best on Ruby Lane.
Websites for selling electronic equipment
While eBay is an excellent platform for selling electronic equipment, there are many others you should consider before publishing your listing.
11. Gazelle
Electronic components are notoriously difficult to purchase. However, if you have some lying around the house, or come across a great deal, Gazelle can assist you in earning money.
Gazelle is an online store that will pay you cash for your old devices, tablets, and laptops. There seem to be no fees, no need to set up a store, and the shipping fee is free. Your profit is limited to the value Gazelle assigns to your item.
12. Decluttr
You can quickly earn money by selling used Dvd players, CDs, and other technology products to Decluttr. Just like with Gazelle, there have been no selling fees because Decluttr pays you directly for your used electronic devices, books, and Legos. This avoids the trouble of selling and simultaneously declutters your home.
Sites to sell clothes online
There seem to be a few websites, similar to eBay, that focus on selling clothes. Let me give you a few ideas that you might want to experiment with.
13. Poshmark
Poshmark is one of the seller sites like eBay, which makes it simple for selling men's, women's, and children's clothing, shoes, and other fashion accessories. They charge a small rate of $2.95 on all items priced less than $15.
Poshmark charge a 20% commission on sales of $15 or more.
14. Vinted
Vinted was created to facilitate the selling, buying, and swapping of pre-owned fashion and clothing accessories. Possibly the best feature of Vinted is that selling items is completely free.
Individuals who purchase your goods can pay you with a debit or credit card or via PayPal.
Whereas Vinted doesn't really charge any fees, you should be aware that PayPal or the credit or debit card processor will almost certainly charge you a fee for getting money.
15. thredUP
If you're not interested in selling your clothing items yourself, you can arrange a Clean Out Kit from this platform, which will cover the cost of any accepted items. You could even generate income or store credit by purchasing approved women's and children's items. Anything that thredUP does not purchase, it will return to you for a minimal charge or will donate for free.
16. Tradesy
Tradesy is a platform for selling used items like; clothing, handbags, and footwear.
They charge a 19.8 per cent fee on all items sold for $50 or more, and a $7.50 commission on all items sold not up to $50, because there are few benefits to that cost.
They start by giving you with pre-paid shipping package and a free box. Second, they assist you in raising prices for your product. Thirdly, Tradesy will control any returns on your behalf.
This is a great site to visit if you have fashion items in good condition to sell.
Sites for Selling books online
While Amazon and eBay both sell dozens of books, they are not the only places to sell this product.
17. Cash4Books
This seems to be one of the comparable buyback sellers on BookScouter. The company primarily purchases textbooks and a small number of used publications published around 2016 or after that. There are no fees associated with marketing on Cash4Books, and shipping are free.
18. BookScouter
Are you looking to quickly sell your teaching materials and even used books? With over 35 vendors offering discounts, BookScouter compares these offers and highlights which merchant will offer you even more for your wanted books.
BookScouter Pro is available to high-volume book publishers. Buyers will be able to see buyback prices for dozens of books and historical buyback rates for only $29.99 monthly.
For gift cards
Having a gift card that you will never use? You could even sell it for cash that you can use wherever you wish.
19. Raise
Raise offers discounted gift cards from more than 4,000 merchants. You will just list your gift card for free, fix your selling price, and receive payment when it sells.
Raise charges a 15% commission on the sale price. If the card is physical, Raise will charge a shipping fee of $1 or 1% of the card's balance.
Disclosure: The articles, guides and reviews on BlowSEO covering topics like SEO, digital marketing, technology, business, finance, streaming sites, travel and more are created by experienced professionals, marketers, developers and finance experts. Our goal is to provide helpful, in-depth, and well-researched content to our readers. You can learn more about our writers and the process we follow to create quality content by visiting our About Us and Content Creation Methodology pages.