Staying in a vacation rental can be a fun and unique experience compared to a traditional hotel. As a vacation rental owner, you want to make sure your property stands out from the competition so guests choose you over other options in your area. There are several strategies you can use to help your rental get noticed and booked more frequently.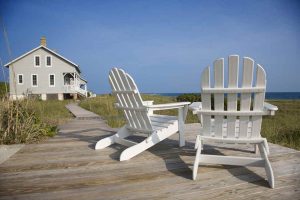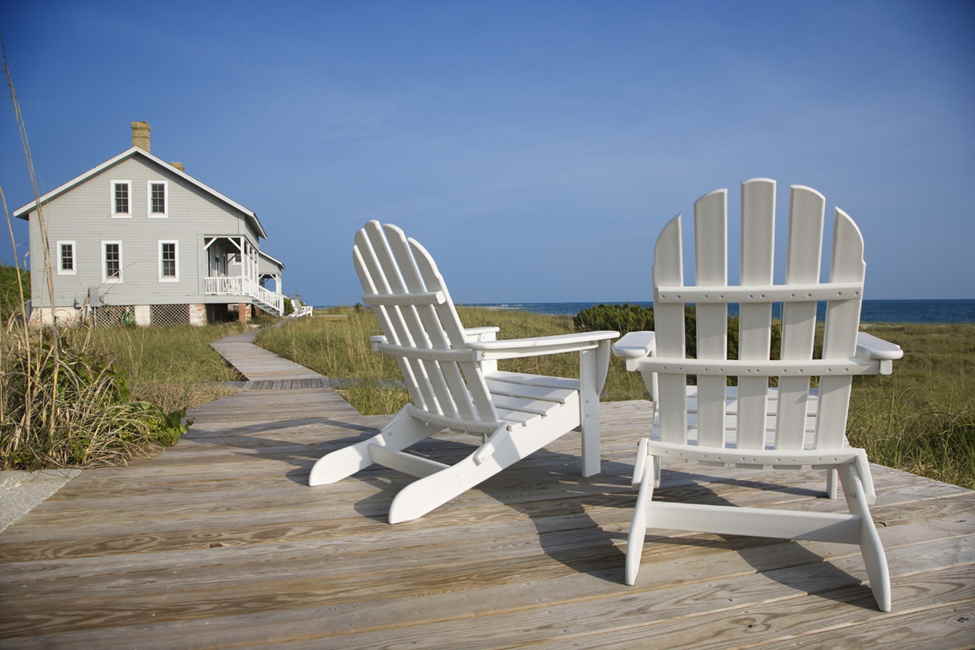 Emphasize the Unique Benefits of Your Rental
Start by thinking about what makes your property special compared to other local rentals. Highlight these unique features in your listing descriptions and photos to grab attention. For example, emphasize things like:
Prime or unique location (beachfront, downtown, etc.)
Special amenities like a pool, hot tub, fire pit, etc.
Luxury furnishings and decor
Fun themes or local flair
Family-friendly setup with toys and games
Pet-friendly accommodations
Excellent views and scenery
Use evocative descriptions to paint a picture for guests of what it would be like to stay at your rental. Lean into the distinctive ambience and perks only your property can offer.
Focus on Providing a Turnkey Experience
Travelers increasingly want a vacation rental that feels like a "home away from home" with everything they need for a hassle-free stay. Align your offerings with this modern preference by providing:
Fully equipped kitchen with all appliances, cookware, utensils, and tableware
Bathrooms stocked with towels, shampoo, soaps, etc.
Comfortable beds with quality mattresses and linens
Laundry facilities like washer/dryer or laundry baskets and detergent
Family amenities like high chair, pack 'n play crib, toys, games, books, etc.
Streaming device hooked up to the TV with accounts pre-logged in
Local guidebook with recommendations for area attractions and restaurants
Aim to anticipate guests' needs so they feel right at home as soon as they arrive. These turnkey touches go a long way in reviews and repeat bookings.
Wow Guests with Outstanding Cleanliness
For any vacation accommodation, cleanliness is a top priority. Your rentals should be spotlessly clean before each guest's arrival. That means:
Immaculately cleaned floors, counters, appliances, windows, bathrooms, etc.
Freshly laundered linens, towels, and bedding
No lingering pet hair, dust, cobwebs, or grime
Clean, clutter-free surfaces and furniture
Fresh air purified of odors like food, smoke, or mildew
Hire professional cleaners if needed to meet extremely high standards. Provide cleaning supplies for guest use too. First impressions really count – outstanding cleanliness makes your property stand out.
Cultivate Your Online Presence
In addition to your own website and listings, pop up prominently in rental marketplace searches by cultivating an appealing online presence:
Write detailed listing descriptions to capture search keywords
Max out your photo allowance – include both wide shots of rooms and close-ups of appealing details
Encourage past guests to leave reviews on multiple platforms
Be responsive to prospective guests' inquiries to rise in search rankings
Claim and optimize free listings on aggregator sites like TripAdvisor
Engage guests in social media by sharing photos, local tips, and promotions
Put time into optimizing every aspect of your online presence – it significantly influences which properties visitors see and consider booking.
Offer Flexible Booking Policies
Travel plans can change. Entice more bookings by offering:
Multiple minimum night stay options like 1-2 nights or 3+ nights
Discounts for longer stays of a week or month
Reasonable cancellation windows (not too narrow)
Options to reschedule a stay if needed without penalty
Refunds if you must cancel a confirmed booking (safety net for guests)
The more flexible you can be, the more reservations you are likely to secure. Find ways to accommodate guests' needs – they'll remember your rental fondly.
Provide Exceptional Service
As a rental owner, you are in the hospitality business. Treat guests with the utmost care, as you would wish to be treated while traveling. Excellent service sets you apart, especially through:
Friendly, responsive communication during booking
Proactively providing arrival instructions, directions, access codes, etc.
Asking if any questions or concerns arise during the stay
Handling maintenance issues promptly if they occur
Thanking guests afterward and inviting them to return
Make every interaction personalized and thoughtful to provide true guest-oriented service.
Offer Local Expertise
Travelers value insider tips that make them feel like locals. Share your expertise to enhance their stay:
Provide customized recommendations based on guest preferences
Offer indispensable local gems not in guidebooks
Give practical advice like best times to visit popular spots to avoid crowds
Share insider tricks like using the hotel pool at an adjacent resort
Loan out gear like beach chairs, umbrellas, fishing poles, hiking maps, etc.
Provide discounts or perks at great neighborhood businesses
Position yourself as the local expert who equips each guest with a tailored list of things to do, see, eat, and enjoy. They will appreciate this special treatment.
By implementing amenities and services that uniquely cater to guests' needs, you can ensure your rental stands out from the competition. Focus on building an exceptional overall guest experience, backed by your personal dedication, to keep visitors raving about your property.
Utilize Social Media
Your rental property advertisements and SEO (search engine optimization) will also play a role in how many potential renters you reach. When posting your ads, don't forget to utilize social media. Post on all social media platforms and ask friends and family members to share.
The content you create should have good SEO as well. Using a digital marketing service like Magnetic Strategy can help you achieve this.
Conclusion
The hallmarks of a stellar vacation rental include unique features, a turnkey setup, stellar cleanliness, robust online presence, flexible booking, exceptional service, and local expertise. By implementing these strategies, you can attract more guests seeking to book an unforgettable stay in your one-of-a-kind oasis. Rather than settling into nondescript lodging, they will flock to your rental for an elevated travel experience. Give guests what they crave – a beautiful space, insider tips, and genuine hospitality – and your property is sure to stand out from the competition now and into the future.
FAQs
How can I make my vacation rental pet-friendly?
To attract pet owners, provide amenities like bowls, beds, waste bags, treats. Also mention your yard space. Clean meticulously and use enzyme cleaner to remove odors. Charge a pet fee and outline policies.
What smart home devices help vacation rentals stand out?
Smart locks, smart thermostats, smart lights, and smart speakers add modern convenience many guests look for.
Should I renovate my rental with trendy farmhouse or modern decor?
Focus less on trends and more on providing an inviting space that feels cozy yet well-maintained. Aim for timeless over trendy.
How often should I refresh my rental's furniture and amenities?
Every 5-7 years, replace any worn or outdated furniture, linens, and amenities. Keep things fresh but get use from quality investment pieces.
Should I offer any complimentary food or drinks?
Providing some complimentary bottled water, coffee, tea, or snacks (chips, granola bars) is appreciated though not expected.
How do I set competitive but profitable rental prices?
Research rates for comparable rentals in your area during different seasons and set prices accordingly. Factor in your overhead costs too.
What cleaning supplies should I stock for guest use?
Provide basics like dishwashing soap, sponges, disinfecting wipes, laundry detergent pods, paper towels, trash bags.
Should I confirm how many guests will be staying?
Yes, confirm the number of adults and children to prepare the right number of beds, towels, etc. Update your house rules too.
Disclosure: The articles, guides and reviews on BlowSEO covering topics like SEO, digital marketing, technology, business, finance, streaming sites, travel and more are created by experienced professionals, marketers, developers and finance experts. Our goal is to provide helpful, in-depth, and well-researched content to our readers. You can learn more about our writers and the process we follow to create quality content by visiting our About Us and Content Creation Methodology pages.