Over the past five years, many businesses acknowledged that legacy technologies were inefficient to protect cloud assets, and couldn't maintain overall security across corporate networks. These legacy technologies were problematic as they assumed everything inside the corporate perimeter can be trusted.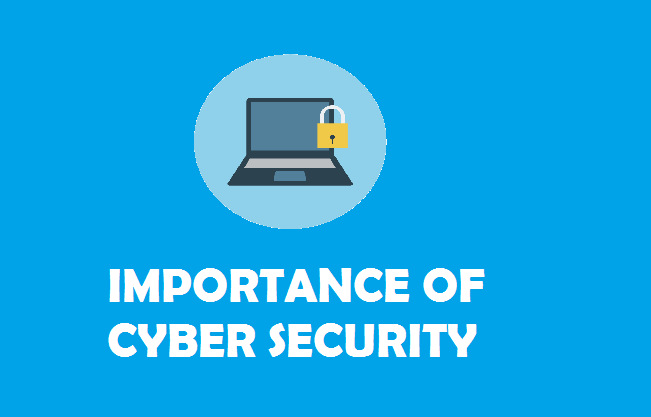 In 2020, when the global pandemic brought work from home models to our lives, businesses' perimeters no longer measured with a scope. Remote working increased the complexity of corporate networks, and businesses needed secure end-points in different geo-locations, that's when businesses had to abandon legacy technologies for good. 
As of 2022, securing a remote workforce is essential because weak-end points are constantly exploited by cybercriminals to steal sensitive data. Additionally, in the last two years, cyber crimes have been increasing enormously. Over the next three years, cybercrime cost is expected to grow 15 percent a year, reaching 10 trillion dollars in cyber damages globally. This means that every day, more businesses will fall victim to data breaches especially if they have poor cyber security posture. 
That's why modern businesses must have up-to-date security strategies and tools to combat cybercriminals. A strong cyber security posture is critical to secure your business' growth. Today, in the cyber security market, there are advanced, future defining technologies that provide enhanced network security, and secure remote access to remotely working employees. Let's look at these modern cyber security solutions further. 
1- Zero Trust Network Access (ZTNA) 
Zero Trust Network Access (ZTNA) solutions have been around for a decade now, and in this period, Zero Trust has proven its efficiency to protect all corporate assets and networks. Zero Trust is based on a principle of least privilege, and embraces the mantra "never trust, always verify". Meaning Zero Trust assumes each device, user, or application that requests access to corporate networks is compromised, so it demands authentication before granting access to them. 
Based on the least privilege principle, Zero Trust gives limited access to users within the corporate networks, and it approves their access requests on a case-by-case basis, so employees are able to access the only necessary files, data, or resources according to their job roles in the company. Additionally, Zero Trust employs multi-factor authentication, biometrics, and single sign-on tools to verify users' identities. These tools ensure that only authorized users can access the corporate networks.    
Once this framework is integrated, it enables robust network security and mitigates the internal and external risks associated with cyber attacks. Because Zero Trust prohibits users from laterally moving within the networks, during a potential attack malicious actors won't be allowed to move to other areas of the network. Additionally, Zero Trust segments the networks, and these segmented networks noticeably reduce the surface areas of cyberattacks. 
If Zero Trust sounds like a good solution for strengthening your cyber security, check out NordLayer
(https://nordlayer.com/blog/what-is-zero-trust/) 
A Zero Trust provider to safeguard your business, employees, partners, and remote offices. 
2- Secure Access Service Edge (SASE) 
Secure Access Service Edge (SASE) was first introduced in 2019, this security architecture aims to secure all cloud-based resources and on-premise devices simultaneously. SASE is a cloud-native framework that combines networking and security features together and operates as a service. It has five key components, but businesses are free to add any necessary security tools that they think are needed. 
Additionally, IT admins can control the whole architecture from a single place, and businesses can centralize their security in the cloud. In these ways, SASE is easy to use, and cost-effective. The main components of SASE are SD-WAN as service, Secure Web Gateway (SGW), Firewall as Service (FWaaS), Cloud Access Security Broker (CASB), and Zero Trust Network Access (ZTNA). 
SD-WAN technology allows employees in different geo-locations to access corporate networks and cloud resources directly. Additionally, SD-WAN technology fixes the latency and congestion issues by choosing the best-performing routes while connecting employees to the corporate resources they need. Before their access, Zero Trust authenticates their identities, and then employees connect to cloud-based resources via secure web gateways. 
Components like Secure Web Gateway (SGW), and Firewall as Service (FWaaS) filter, monitor all user-generated traffic, and secure all the edge points in the cloud. Free-flow traffic helps SASE to detect and isolate threats immediately. Meanwhile, another layer of security tool; the Cloud Access Security Broker (CASB) monitors all activities between users and applications. Lastly, SASE architecture helps businesses maintain overall security across the edge points inside the cloud perimeter and end-points users in corporate networks. 
3- Remote Access VPN
In today's world where most employees work remotely, remote-access VPNs can help businesses strengthen their cyber security postures and maintain overall network security. Additionally, remote-access VPNs can enable secure remote access to remote working employees, and it commonly requires user-end configuration, meaning employees can access the corporate networks via client VPN software. 
For each user, the remote access VPN creates private tunnels between the user and corporate resources. When authentication tools like MFA and biometrics are integrated into remote access VPN, it mitigates risks associated with cyberattacks and prevents unauthorized access attempts. 
Remote access VPN can help businesses to hide their networks and internal activities from the public internet, making these invisible to third-party entities. Additionally, remote access VPN uses end-to-end encryption, meaning all data transfers that are sent or received will be unreadable to everyone who isn't authorized. 
While using remote access VPN, businesses' internal activities can't be tracked or monitored by any third-party entities, even their internet service provider (IPS). Since IPS won't be able to see how much data businesses are using, remote access VPNs prevent any latency and data throttling issues.    
Last Remarks
In today's world, all businesses regardless of their sizes are up against the increased risks of cyberattacks. To cope with these threats, businesses need enhanced security tools, and modern security approaches because legacy technologies are inefficient to maintain overall security. Implementing Zero Trust, SASE, or Remote Access VPN can be great solutions to maintain security across corporate networks.     
No tags for this post.No tags for this post.