ADT has been a frontrunner in home security for over 145 years. Today their systems protect over 6 million Americans. ADT offers sophisticated equipment like alarm panels, motion sensors, security cameras, and smart home tech. Professional installation and 24/7 monitoring by ADT security pros are included. Of course this level of security and tech doesn't come cheap.
ADT has earned a reputation for high prices that are out of reach for some households. Despite the cost, ADT remains popular due to brand recognition and monitoring by actual security professionals. But other home security providers now offer similar tech and services at lower prices. So does ADT still live up to the hype? Let's weigh the major pros and cons.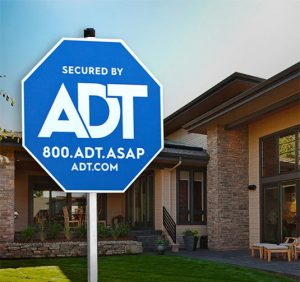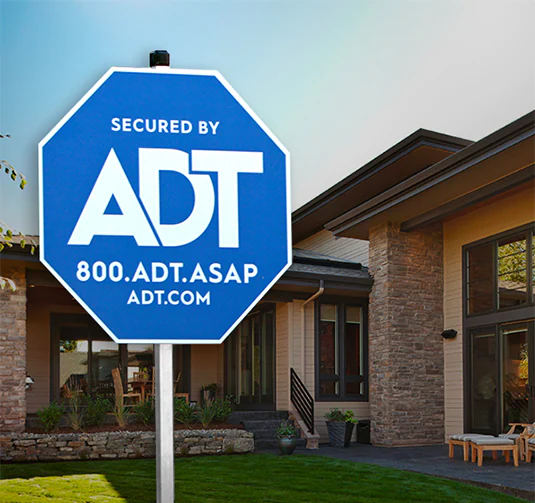 The Pros of ADT Home Security
Trusted Brand with Experience
With 145 years in the home security business, ADT has earned strong brand recognition and trust. Their reputation is built on experience protecting homes with the latest tech. This history gives customers confidence in ADT's ability to keep their home and family safe.
Professional Installation
ADT security systems are professionally installed by trained technicians. This ensures all equipment is properly placed, connected, and tested. Their installers have experience determining sensor placement, camera angles, and app setup. Professional installation saves the headache and guesswork of DIY security installation.
24/7 Professional Monitoring
A major perk of ADT is 24-hour monitoring by professional security personnel. ADT's 6 monitoring centers are staffed year-round to respond whenever an alarm is triggered. Agents can view camera footage and alerts to verify emergencies and reduce false alarms. Quick response by monitoring staff gets police dispatched faster than DIY alarms. This round-the-clock monitoring provides great peace of mind.
Custom System Design
ADT doesn't take a one-size-fits-all approach. Their security pros will survey your home and customize a system to meet your specific needs. They determine the ideal setup of alarm sensors, cameras, lighting, smart locks, and other devices for maximum protection. You get a tailored security plan for your home's size, entry points, and vulnerable areas.
Advanced Technology
You can count on ADT systems to have the latest home security tech. Their equipment includes state-of-the-art motion sensors, HD security cameras, customized keypad panels, and smart home integrations. New innovations like gunshot detection, radon monitoring, and video doorbells are rolled out regularly. ADT's advanced tech ensures your system won't become outdated anytime soon.
Cellular Backup
Losing WiFi can cause many DIY security systems to fail. ADT systems come with cellular backup to keep your system online if WiFi goes down. This prevents outages and communication disruptions. With cellular backup, you won't have to worry about burglars cutting phone lines or electricity.
The Cons of ADT Home Security
Expensive Initial Costs
The biggest knock against ADT is upfront pricing. Buying an ADT system and installation runs $1,300 and up. Monthly monitoring fees cost around $45. Contracts run 3 years with early termination fees over $700. It adds up to thousands in long-term costs. This high initial investment prevents many households from choosing ADT. More affordable DIY systems are available for under $500.
Long and Inflexible Contracts
ADT requires customers stick with lengthy 3-year monitoring contracts. You face severe penalties for early termination. If you move or want to switch companies, expect to fork out $700+ in fees. These restrictive contracts lock users into ADT systems for the long haul. This lack of flexibility is a major disadvantage relative to DIY systems with no contracts.
ADT has developed a reputation for tacking on extra fees not mentioned at signup. Many customers report mysterious charges on monthly bills. Rate hikes after the initial 3-year contract are also common. These hidden fees and unexpected price increases result in inflated long-term costs. It violates the trust and transparency customers expect from their security provider.
Overkill for Low-Risk Homes
For households in low-crime areas, ADT's high-end systems may be overkill. If you just need basic entry sensors and a security camera or two, much of ADT's equipment is unnecessary. DIY systems with professional monitoring provide adequate protection for 1/3 the cost. Low and moderate risk homes won't get enough value from ADT to justify the extreme costs.
No Self-Monitoring Option
With DIY security brands, you can opt to self-monitor your system. This saves hundreds per year in monitoring fees. But ADT forces customers into expensive 24/7 monitoring contracts. Even if you travel often or own a vacation home occupied part-time, you still have to pay. Many see mandatory pro monitoring as an unnecessary cost they don't really need or use.
Conclusion
ADT home security still leads the industry in brand power, technology, and monitoring services. Their total package offers rigorous protection you can rely on. But residential security has changed. New competitors now offer similar equipment and features for much lower monthly rates. Installation quality is on par with ADT for 1/2 to 1/3 the startup fees. Unless you need high-tier equipment or live in a mansion, DIY systems give adequate protection for most homes.
For low and moderate risk households, the lower costs of DIY security outweigh the benefits of premium ADT systems. But for high-risk homes ADT's sophisticated tech and live monitoring provide greater peace of mind. Overall ADT remains the "Rolls Royce" of home security, albeit with a Rolls Royce price tag.
Is ADT worth the high costs?
For high-risk homes and those needing extensive equipment, ADT's sophisticated systems are worth the premium pricing. High net worth households find greater value in ADT's expertise. But most average homes can achieve solid protection through DIY systems at a fraction of the cost.
What are the most affordable alternatives to ADT?
SimpliSafe, Cove, and Vivint offer high-quality equipment with no contracts for 1/3 ADT's costs. Monthly monitoring runs just $15-25 with no hidden fees. Systems include pro features like cellular backup and integration with smart home devices. Installation is quick and painless compared to ADT.
ADT is notorious for hiding extra charges on monthly bills. Fees for additional monitoring features often pop up unannounced. Early termination fees over $700 are also common if canceling before 3 years. Customers report constant nickel-and-diming from ADT.
Is DIY security as reliable as ADT?
For most homes, DIY security is just as reliable. Sensors, cameras, cellular backup and other features match ADT. Professional monitoring ensures fast police dispatch. DIY setups avoid the risks of shoddy third-party installation. Overall DIY systems provide complete protection without outrageous ADT costs.
Can I get a security system without a long-term contract?
Yes, all major DIY security brands like SimpliSafe and Cove offer no-contract systems. You buy the equipment outright with the option to cancel monitoring anytime without penalties. Vivint provides a contract-free option where you pay for equipment monthly over 3 years. No-contract systems provide greater flexibility than ADT's rigid 3-year agreements.
Does ADT offer any discounts?
ADT rarely offers more than $100-$200 off equipment costs. Specials sometimes include a free camera or door sensor. Military and senior discounts of 10% are available. But overall, substantial discounts are uncommon with ADT's premium pricing model. DIY providers offer equipment 50-70% off retail prices making their systems more affordable for all budgets.
Disclosure: The articles, guides and reviews on BlowSEO covering topics like SEO, digital marketing, technology, business, finance, streaming sites, travel and more are created by experienced professionals, marketers, developers and finance experts. Our goal is to provide helpful, in-depth, and well-researched content to our readers. You can learn more about our writers and the process we follow to create quality content by visiting our About Us and Content Creation Methodology pages.