As a parent, it's understandable to want to keep tabs on your kids' online activities. With smartphones being commonplace, even for younger children, there are some great parental control and monitoring apps available for Android devices. These spy apps allow parents to track location, messages, calls and app usage – helping keep children safe.
In this post, we'll look at the top 5 best spying apps for Android, discussing their features and how they can help parents monitor their kids. We'll also consider the benefits and dangers of using such apps, and what can actually be monitored through them.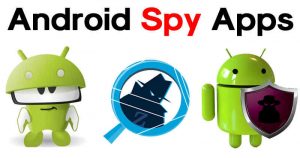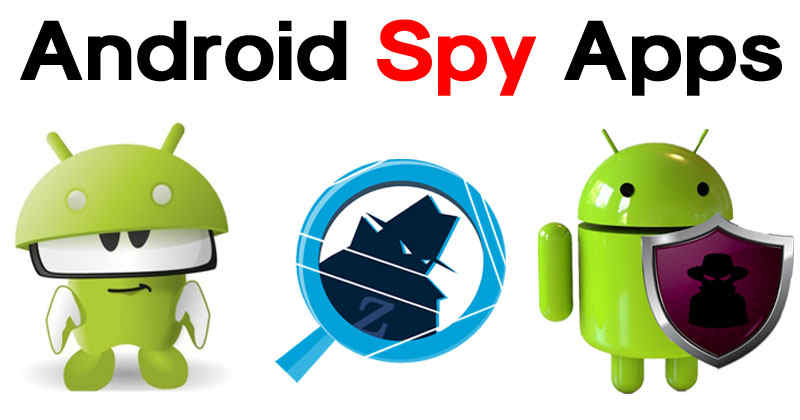 5 Best Spying Apps For Android
Now we'll look at 5 of the top recommended Android parental control and monitoring apps, considering their key features:
1. mSpy
mSpy is one of the most established spy app providers, used by over a million parents worldwide. Features include:
Track GPS location, view location history.
Read SMS, WhatsApp, Facebook etc messages.
Indepth call logs – numbers, durations, listen to calls.
View photos, videos, bookmarks, and calendars.
Keyword alerts and blocking for adult content.
Time restrictions for apps – great for limiting late night use.
Solid customer support via live chat or phone.
One limitation is no browser history viewing in the basic package. But overall mSpy offers high compatibility and stability.
2. Famisafe
Famisafe stands out for its simplicity and easy remote monitoring via their online dashboard. Highlights:
Location tracking with customizable geofences. Receive alerts when your child leaves or enters specific areas.
App blocking and usage limits – blacklist specific apps.
Posted photos are backed up to the Famisafe cloud for parental viewing.
Real-time alerts for cyberbullying detection – key for monitoring social media activity.
Kid-Centered approach. More focused on child safety than hardcore surveillance.
Lacks call recording and some of the more advanced features. But Famisafe provides reliable monitoring and web filters for peace of mind.
3. Spyzie
Spyzie advertises itself as a spy app for parents by parents. Benefits include:
Tracks a huge range of social media activity, in addition to usual messaging and location logs. Instagram, Snapchat, TikTok etc.
Lists frequently contacted people by call and text. See your child's closest friends.
Affordable pricing plans for budget-conscious parents.
Clean, intuitive online dashboard. Easy to check on your kids anywhere.
Stealth mode hides the app icon after installation on your child's device.
Downsides are no option for iOS devices or call recording. But Spyzie is a solid choice for social media and text monitoring on Android.
4. XNSPY
XNSPY is full of advanced features for comprehensive monitoring:
Ambient listening allows you to eavesdrop on your child's surroundings in real-time, like a bugging device. Somewhat invasive!
Screenshots taken at regular intervals capture on-screen activity.
Remotely enable microphone and camera.
Wide range of instant alerts – new contacts, inappropriate content, SIM card changes etc.
However, XNSPY is pricier than competitors. The extensive capabilities may be overkill for less tech-savvy parents. But useful for dealing with seriously problematic online behavior.
5. Qustodio
Qustodio takes a different approach than full surveillance, with a greater emphasis on parental controls and activity reports:
Set daily time limits for app categories e.g. social media, games.
Safe web browser blocks inappropriate sites and content.
Detailed reports on calls, texts, location rather than live constant tracking.
Panic button for kid to call for help if in danger.
Family locator shows where family members are on a map.
The downsides are it lacks capabilities like call and ambient recording, and social media monitoring is limited. But Qustodio suits parents focused more on restricting bad habits than constant monitoring.
What Can Be Monitored With Spy Apps?
Here are some of the main things parents can keep track of with Android parental control and monitoring apps:
Location Tracking – Apps like Find My Kids and Family Locator allow parents to view the location of their child's device in real-time via GPS. Helpful for safety purposes.
Messages – Almost all spy apps let parents secretly read SMS text messages, WhatsApp chats, social media DMs and other messaging services.
Calls – Listen in or record live calls, view call logs and contacts. See who your child is communicating with.
Apps and Usage – View installed apps, block specific apps, monitor app usage times and patterns e.g. late at night.
Web History – Check web browsing history, including incognito/private modes. Block unsuitable sites.
Media – View photos and videos on the device. Check for inappropriate content.
Screen Time – Total time spent on the device and in specific apps. Helps limit overuse.
So in summary, parents can monitor quite extensively their child's communications, interests, activities and location through spying apps. However, there are some important considerations…
What Are The Benefits Of Using Parental Control Apps?
Spy apps certainly have some benefits for parents trying to keep their children safe online:
Peace of mind about who they are talking to and what they are accessing.
Ability to protect them from cyberbullying, predators and explicit content.
Monitoring and limiting late night or excessive use of devices.
Useful for setting restrictions e.g. no social media before homework is done.
Location tracking helps keep track of where they are physically.
Open and honest conversations about internet safety and responsibility.
The key is for parents to use the information from spy apps productively. Not to simply punish children if they find something of concern, but to educate them and help guide their digital habits and online friendships in a positive direction.
The Dangers Of Using Spy Apps On Smartphones
However, there are also a number of risks parents should consider:
Children may feel their privacy has been violated, damaging trust between parent and child.
Can promote overly controlling parenting behavior.
May encourage children to find ways to hide their activities through encryption, secret apps etc.
Does not prevent issues, only alerts parents after the fact.
Children will not learn responsibility and self-control.
Potential legal issues depending on local laws.
Risks of data hacking and security flaws in some third party apps.
Use on another adult's device without their consent raises ethical issues.
The key is for parents to find a balance between protecting their children online, while still nurturing trust and independence. Some monitoring can be beneficial, but too much risks causing bigger problems.
In Conclusion
Spying on your children's smartphone activities does pose some ethical dilemmas. However, using the right parental control app moderately can help keep kids safe online. Be clear and honest about your reasons for monitoring them. Tools like location tracking, text message review and usage limits give parents valuable insight. But avoid destructive overuse and instead focus on conversations around internet safety and moderation. With so much of childhood now online, a bit of digital guidance can go a long way.
Frequently Asked Questions
What information can parents see with spy apps?
Spy apps allow parents to see information like text messages, phone calls, GPS location, social media activity, photos/videos, and app usage times. More advanced apps even record ambient sounds and take screengrabs. However, the depth of information varies across apps.
Is it legal for parents to use spy apps on their child's phone?
In most countries it is legal when parents install the apps on a smartphone they own and provide for their child. However, regulations differ internationally. Checking the laws where you live is advised. Using spy apps without permission on other adult's devices raises legal issues.
Can children find out if a parental control app is installed?
Most spy apps run discreetly in the background without an obvious app icon. But tech-savvy kids could detect its presence through clues like battery usage or network activity. Some apps offer "stealth mode" making them very difficult to detect.
How can parents use spy app information constructively?
Focus conversations on internet safety and responsible use rather than punishment. Set clear guidelines and explain you are monitoring to protect them, not spy maliciously. Respect their privacy by not sharing information unnecessarily with others. Use data primarily for blocking harmful content and restricting device use when needed.
Are free spy apps safe to use?
Exercise caution with free spy apps. To access full features without limitations, most charge a subscription fee. Free apps tend to have security flaws, lack solid support, and may expose your data. Be wary of apps from unknown developers. Favor credible paid options for peace of mind.
How do I monitor my child's Instagram activity?
Apps like mSpy and Spyzie integrate directly with the Instagram API to allow parents to see private DMs, upload history, captions, comments, profile visits, and more – without needing your child's login details. Integrated surveillance of Instagram gives deeper insights than just checking their profile directly.
Can spy apps work on iPhones?
Many Android spy apps also have iOS versions to monitor iPhones. However, Apple's tighter app restrictions mean installation requires brief physical access to the iPhone to jailbreak it first. iSpyoo and Mobistealth offer iOS spyware. But most options like mSpy focus on Android only.
Is constant monitoring of my child healthy or risky?
Constant surveillance risks hurting trust, and discourages children from taking responsibility. Focus more on educating them to use the internet safely, not total control. Only actively monitor when you have serious concerns, and avoid spying on teen conversations unless absolutely necessary for safety reasons. Moderation is key.
What are signs my child's online activities may be dangerous?
Watch for major changes in mood, secretive behavior and withdrawal from family life as potential red flags of risky online behaviors. Increased nighttime use of devices, evidence of bullying or inappropriate content, and new unknown contacts can also signal problems needing attention. Don't overreact but investigate if you notice several of these.
Disclosure: The articles, guides and reviews on BlowSEO covering topics like SEO, digital marketing, technology, business, finance, streaming sites, travel and more are created by experienced professionals, marketers, developers and finance experts. Our goal is to provide helpful, in-depth, and well-researched content to our readers. You can learn more about our writers and the process we follow to create quality content by visiting our About Us and Content Creation Methodology pages.