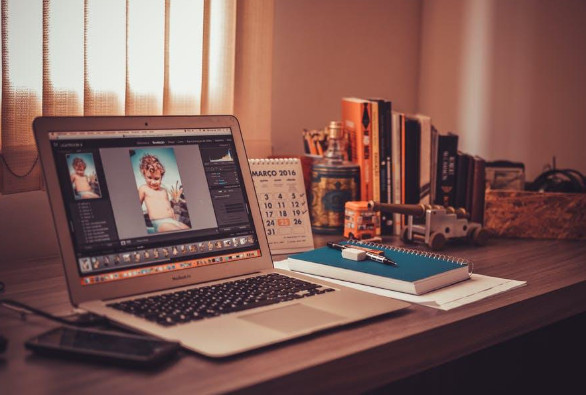 Did you know that there are over 250,000 graphic designers in the United States today? These professional digital artists are a valuable asset to any marketing team, assisting with the creation of graphics, editing images, and other vital functions.
As a marketer, you may be called upon to complete some of these tasks yourself. But if you've never had to edit photos before, though, the task can be overwhelming.
Developing just a few Photoshop skills will increase your expertise and your confidence. Keep reading for four Photoshop tips to help you with your daily photo editing needs.
Layers
Unlike in other photo editing software, when you make changes to an image in Photoshop, you're doing what's known as destructive editing. This means that you're making permanent changes to the image.
Because of this, always create new layers to edit your images. You can create a new layer by choosing the New Layer option in your Layers panel. If you need to get rid of changes you've made, simply delete the layer, and you'll be back with the original image.
You can also add adjustment layers to any image. This kind of layer allows you to alter the color, tone, contrast, and other features of your image without changing the original image.
Always save your file in the proper format, no matter which adjustments you make. Regular image files won't save your layers, so save your image as a .psd when you plan to continue editing later.
Brushes
When you first start using Photoshop, experiment with all the brushes available to you. Each one has a unique look, making them each ideal for different purposes.
As you get more comfortable with this tool, purchase and download custom brush packs to suit your personal image editing needs. You can even organize your brushes into folders so that you always know where to find your favorites.
Image Cropping
If you have too much background on your original image, you can crop it to put more focus on the subject of your image. This tool allows you to keep the same resolution as the original image while simply making the background smaller. This is great for times when you want to narrow the focus of your image or when you want to decrease the size of your image without losing image quality.
Remove the Background
Sometimes, making the background smaller isn't enough. When you need to remove the background of your image altogether, use Adobe's background remover tool. This will completely remove all background elements from the image without modifying any of the foreground elements.
Use this tool when you want to swap an image's original background for a different background. You can also use it to isolate foreground elements and place them within another image.
Improve Your Adobe Photoshop Skills Today
Keep these four basics in mind as you learn Photoshop to improve your photo editing. Keep practicing, and you'll be improving your Photoshop skills before you know it!
Looking for more ways to improve your marketing and content creation skills? Check out the other articles on our site for more!
Disclosure: The articles, guides and reviews on BlowSEO covering topics like SEO, digital marketing, technology, business, finance, streaming sites, travel and more are created by experienced professionals, marketers, developers and finance experts. Our goal is to provide helpful, in-depth, and well-researched content to our readers. You can learn more about our writers and the process we follow to create quality content by visiting our About Us and Content Creation Methodology pages.