Mergers and acquisitions (M&A) are complex processes that involve extensive due diligence and sensitive document sharing between multiple parties. Using an online data room has become a critical tool for streamlining and securing M&A deals.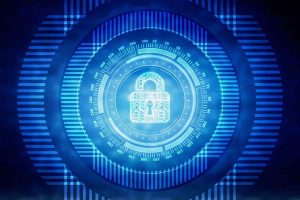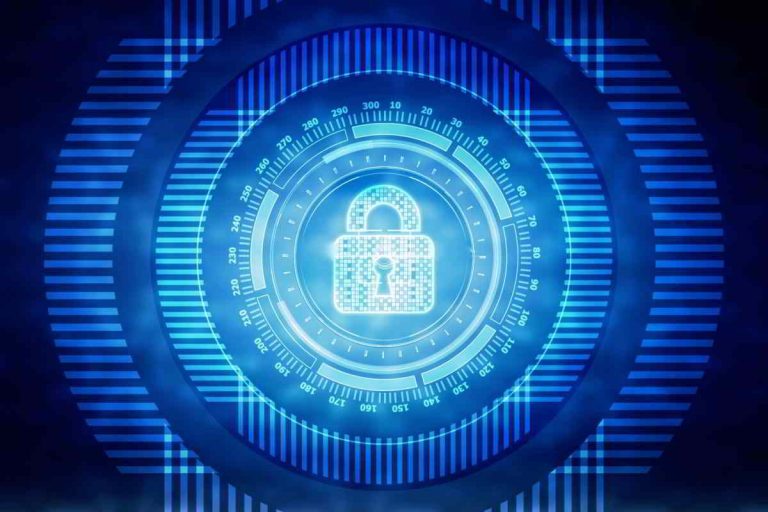 Benefits That Make an Online Data Room Critical for M&A Deals
There are several key benefits that make virtual data rooms indispensable for M&A transactions:
Enhanced Security and Control
Data security is paramount when undertaking M&A due diligence. Online data rooms provide robust security features including access permissions, audit trails, multi-factor authentication, and data encryption. Admins maintain complete control over document access and can revoke access if needed. This ensures confidential data stays protected.
Virtual data rooms also help prevent data leaks by restricting downloading, printing, and sharing. All activity is tracked and monitored. This aids compliance and gives parties confidence when sharing sensitive materials.
Streamlined Due Diligence Process
M&A due diligence requires organizing and sharing thousands of documents between various parties like banks, lawyers, accountants, etc. Data rooms make this seamless by centralizing all materials in one virtual space.
Relevant documents can be easily uploaded and categorized into folders. Customized access permissions ensure each party only sees what they should. Search features, Optical Character Recognition, tags and watermarks further simplify finding the right information.
This significantly improves efficiency and cuts down on duplicating efforts versus using email and spreadsheets. It also provides a clear audit trail of materials accessed by each party.
Anytime, Anywhere Access
Parties in M&A deals often span multiple locations and time zones. Online data rooms allow secure 24/7 access from anywhere via the internet. Deal makers can conveniently progress deals on their own schedules.
Platforms are device agnostic, with dedicated apps allowing access from laptops, tablets and smartphones. This enables users to continue due diligence on-the-go. Syncing features also ensure users have the latest set of documents.
Collaborative Environment
Data room platforms include tools that facilitate team collaboration critical for M&A deals. Users can annotate documents, create task lists, chat in real-time, and compare document versions.
Workspaces and discussion threads keep everyone aligned. Teams save time by working in one system instead of emailing files and updates back and forth.
Cost and Efficiency Savings
Virtual data rooms provide immense cost and efficiency savings versus the traditional physical data room process. Instead of printing all materials, leasing secure office space, and spending days boxing documents – deals can now be managed digitally.
There are no rental, printing, shipping or personnel costs. Online data rooms can be set up in just hours and require minimal admin. The streamlined process also speeds up deal completion. This translates to major time and money savings, allowing deals to close faster.
Customizable for Each Deal
Data room platforms are configurable to each specific M&A deal's needs. Custom branding options allow firms to create data rooms matching their organization and deals.
Admins can fully customize the platform, uploading relevant documents into custom folders, configuring unique access permissions, and enabling desired features. This tailored set up ensures the data room provides an optimal environment for running each deal.
Secure Q&A Management
M&A due diligence involves intensive Q&A between buyers and sellers. Data room platforms allow these discussions to occur securely within the platform. Users can submit questions and annotate answers directly on documents.
Notifications keep deal makers engaged in the dialogue until key questions are resolved satisfactorily. This creates an audit-friendly record of clarifications that gave parties confidence to close the transaction.
Detailed Analytics and Reports
Robust analytics help dealmakers gain insights into due diligence progress and parties' areas of interest. Data room metrics provide reports on user activity, document popularity, sections receiving most views/edits, length of time spent per document, and more.
These analytics aid in fine-tuning the due diligence to address buyers' key issues efficiently. They also provide proof for regulators that proper due diligence was carried out.
Why are Virtual Data Rooms Essential for M&A Deals?
Mergers and acquisitions require sharing confidential documents between multiple parties in different locations. Using email and spreadsheets to manage this process proved messy, insecure, and inefficient.
Virtual data rooms solve these pain points by providing an intuitive platform enabling deal makers to:
Securely store and share documents from anywhere, 24/7
Control access and permissions down to the document level
Streamline due diligence by centralizing materials in one searchable repository
Smoothly collaborate between remote teams
Save costs by eliminating printing, shipping, and travel
Configure the platform uniquely for each deal
Gain insights from detailed audit reports and analytics
Data room security features like encryption and watermarking give dealmakers confidence when sharing sensitive financial data, intellectual property, and other confidential materials. Robust access control prevents unauthorized actions like downloading.
Centralizing documents in a VDR cuts down on duplicating work between advisers via email. Deal teams globally can progress diligence and discussions within the platform 24/7. This level of efficiency, security, and collaboration is impossible using legacy methods.
That's why online data rooms have become a required solution for successful M&A transactions. They provide the secure collaborative environment, streamlined workflows, and key insights needed to run modern deals. Leading organizations consider virtual data rooms essential for smooth due diligence and closing complex M&A transactions efficiently.
Key Features to Look for in a Data Room
With online data rooms being indispensable for M&A deals, buyers should examine solutions to ensure they provide the right capabilities.
Security – The platform should offer robust encryption, granular access permissions, multi-factor authentication, remote file wiping, and watermarking. User activity tracking and detailed audit trails are critical.
Ease of Use – An intuitive interface simplifies uploading and organizing documents into folders. Users should easily find materials using search, OCR, tags, and other filters.
Mobility – Deal makers require 24/7 access from any device. Mobile apps, automatic syncing, and document alerts support due diligence on-the-go.
Customization – Data rooms should customize to match deals' branding and configure permissions, NDAs, folders and features to each deal's needs.
Collaboration – Users need to annotate, compare versions, create tasks, chat, and videoconference within the platform. Email and activity notifications are key.
Analytics – Robust reports on user activity, document popularity, time spent per file, sections attracting interest etc. provide helpful insights.
Customer Support – Timely technical, training and onboarding assistance smooths data room setup and use. Support staff should be available around the clock.
Choosing a data room with these features ensures a platform that empowers deal makers to maximize efficiency, insights, and security throughout the M&A process. The best solutions will feel like an extension of the deal team.
Steps to Successfully Set Up a Data Room for M&A
Preparing a data room for M&A due diligence is vital for deal success. What steps help ensure an effective setup?
Understand Buyer Requirements
Meet with buyers early and understand what materials they need to conduct diligence. This allows properly anticipating and fulfilling document requests.
Organize Relevant Documents
Gather deal-related documents from information systems and advisers. Organize them into a logical folder structure matching due diligence areas like financials, contracts, intellectual property, real estate etc.
Configure Custom Access Levels
Determine suitable access for each party depending on their role – buyer, lawyer, accountant etc. Configure customized permissions to provide the right visibility.
Enable Desired Features
Turn on features that will enhance specific workflows like annotations for legal edits, analytics for monitoring activity, and optical character recognition for quick searches.
Test and Optimize Usability
Perform tests from user perspectives to catch any access, visibility or organizational issues. Refine the setup for maximum findability and usability.
Train Participants
Schedule virtual training sessions to walk participants through platform capabilities and core workflows relevant to their role. Easy user adoption is vital for M&A data rooms.
Following these best practices will help extract maximum value from the data room and accelerate completion of a smooth due diligence process.
Conclusion
Virtual data rooms have become indispensable strategic tools for successfully executing mergers, acquisitions and complex financial transactions. Their unmatched security, efficiency, accessibility and analytics deliver significant advantages over legacy methods for organizing due diligence.
Leading corporations, investors and advisors now consider online data rooms essential for managing deals from preparation through closing. Their benefits empower teams to collaborate seamlessly across locations, streamline workflows, gain insights and ultimately close transactions faster. With data security also being paramount when sharing confidential materials, data rooms provide the robust encrypted environment required.
As M&A deals grow more complex, more participants get involved, and regulatory scrutiny rises, virtual data rooms will only increase in criticality. Dealmakers who embrace secure online platforms gain key competitive advantages in the high stakes world of M&A transactions and investing.
FAQs
What features should I look for in a data room?
Look for robust security like encryption and permissions, ease of use, customization for your specific deal requirements, collaboration tools, detailed analytics/reporting, and responsive 24/7 customer support. Leading solutions feel like an extension of your team.
How do data rooms speed up deals?
They streamline due diligence by centralizing documents in one searchable online repository with defined access instead of emailing files. Mobile access and synchronized content enable 24/7 diligence. Analytics also help optimize efforts towards priority issues.
What security measures do data rooms offer?
Encryption, access controls, remote content wiping, activity logs, watermarking, multi-factor authentication and other security capabilities ensure confidential data stays protected.
Can non-M&A deals benefit from data rooms?
Yes, online data rooms aid diligence for private equity, fundraising, IPOs, litigation, and commercial real estate deals. Any transaction requiring sharing confidential documents can benefit.
How do data rooms save money?
They eliminate printing, paper, shipping and personnel costs of physical data rooms. Deals also close faster with the streamlined process, saving additional time and expenses.
Disclosure: The articles, guides and reviews on BlowSEO covering topics like SEO, digital marketing, technology, business, finance, streaming sites, travel and more are created by experienced professionals, marketers, developers and finance experts. Our goal is to provide helpful, in-depth, and well-researched content to our readers. You can learn more about our writers and the process we follow to create quality content by visiting our About Us and Content Creation Methodology pages.