PDF is one of the most widely used file types for academic and business purposes because it often retains the same style regardless of the device. While running a business or studying, you may regularly have to edit, convert, or sign a PDF file; at that point, a fantastic PDF software like EaseUS PDF Editor can do the job for you without much knowledge.

When you conduct a search for the best PDF editing software, you may become confused due to different search results on the web. If you find yourself in this situation, you've landed in the right place.
What to know about free and paid PDF Editor Software
Because you're using one of the best free PDF editors, don't expect all the bells and whistles that come with a paid PDF editor. Perhaps that is not as important. The majority of these free programs allow you to create and edit Portable Document Format (PDF) files, which really is acceptable for the majority of users.
Individuals who work with and modify PDFs on a daily basis will definitely find it beneficial to invest in one of the best PDF editors software… because most of the paid versions are easy to use and comes with a lot of toolkits for you.
However, for the rest of us, the best free windows pdf editor are suitable for occasional use, providing the different kinds of basic editing and document creation toolkits you'll need for a variety of files.
Not every free PDF editor is created equal. In some cases, the important feature will not be available on free version, but using a paid version is a better option. A few of the free PDF editing software can give you great annotation, editing, OCR features, and free OCR without costing you anything at all.
Feature of EaseUS PDF Editor
All you need to know about this all in one PDF Editor.
Produce from one of the most frequently used file format
PDF is extremely dependable – regardless of the device used, the document's initial fonts, images, and layout will remain consistent. Now, you can easily create a blank PDF or convert images, Convert Word Document to PDF Offline, Office files, and other popular files to PDF using EaseUS PDF editing software, while maintaining the original structure and content.
Transform PDF Files to a Variety of Other 10+ File Formats
Although PDF is widely used, you may require other file types for daily use. This PDF converter quickly converts your PDF file to the most popular file types, which include doc, jpg, Docx, Xls, png, ppt, pptx, bmp, tiff, xlsx, and jpeg, without compromising the initial fonts, pics, or formatting.
Convert a scanned file to PDF
Text editing in a scanned document is a piece of cake! With the use of OCR (Optical Character Recognition) new tech, it is smart enough to recognize and converting image-based PDFs to an editable format. It is capable of effectively detecting and converting up to 29 different languages, including English, German, French, Korean, Italian, and Japanese.
Edit PDF with Confidence and Ease
PDFs are notoriously difficult to edit, and that is by design. There is no cause for concern. EaseUS makes PDF editing quick and easy by adding, modifying, or delete text, images, and links as you wish. Additionally, you can easily insert, reorder, delete, extract, crop, or rotate pages. Additionally, you can quickly add headers, footers, and page numbers to your PDF.
Collaborate in ways you've never seen before
Members of the team can now collaborate easily on PDFs. Simply add comments, arrows, boxes, lines, and other highlights to call attention to and explain some important aspects of the document, create bookmarks for pages for easy navigation, and even send a PDF file to one member of the team via email.
Without Much Complications, Customize a PDF Form Painlessly
Without difficulty, build a different fillable PDF form for the survey questions or any other purpose. This PDF editor for Windows includes six engaging form controls, which are;  a push button, a radio button, a combo box, a check box, a list box, and a text field, which enables you to create custom fillable forms easily. Additionally, you can export and import data in order to fill out various PDF forms with a single click.
Combine Variety of PDFs Format Effortlessly
Are you having difficulty in managing multiple files, such as PDFs and images? You can quickly combine them using EaseUS PDF Editor into a single PDF that is easy to organize, share, search, and send out for review.
Reduce the size of a PDF without compromising quality
It may be annoying if your PDF file becomes too large to forward on email or upload to the web. However, this is no longer necessary, thanks to the EaseUS PDF creator's Compress feature. It can rapidly compress PDF files while maintaining their original quality. It's a matter of a few mouse clicks.
Ability to Split PDF File as You Want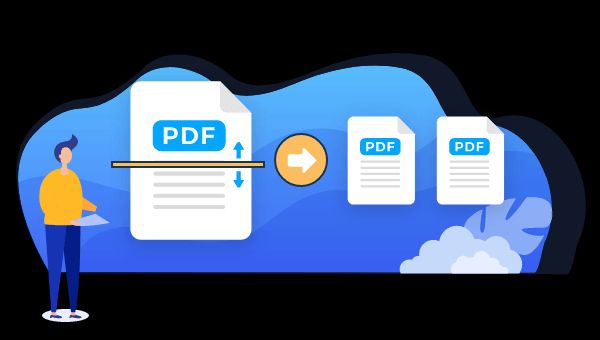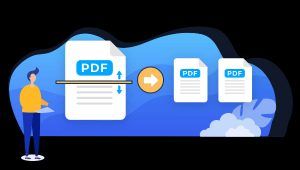 Do you need only a subsection of the pages in a huge PDF file? Now, users can simply cut a PDF file into individual files or extract specific pages from it using this PDF editor for Windows. Additionally, it is capable of splitting PDF files according to their file size and top-level bookmarks.
Digitally Sign Your PDF
Utilize the Add Image feature to include your electronic signature on documents, invoices, and contracts. Along with a handwritten e-signature, you can also sign PDF documents using your digital ID, which includes the location, date, and time of the signature, as well as the reason for signing.
Protect your PDF with Password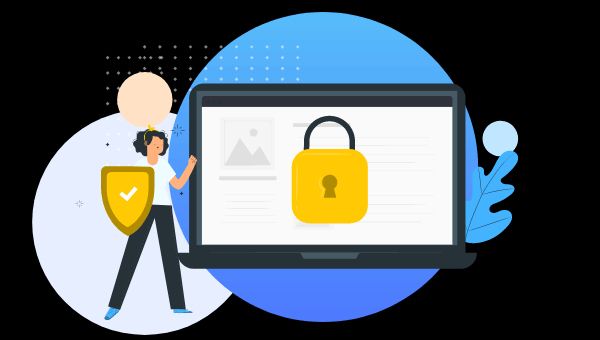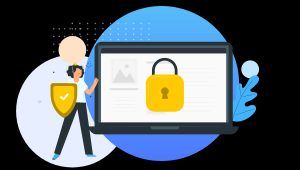 Simply include a password in your PDF document to prevent unauthorized viewing, copying, signing, editing, extracting, and printing of your information. Users can alternatively configure the document's open password and permission password.
Feature to Add Watermark in PDF file
As a watermark, you can add text or an image to your PDF pages and customize its rotation, size, location, opacity, and position. If you decide not to retain the watermark on your PDF, you can easily remove watermark from pdf.
Conclusion
On this page, you should be able to know the feature of EaseUS PDF Editor software. Then compare it to other PDF Editing Software in the market. I believe is one of the best editing software for 2023, because of its awesome feature. But no matter what you choose, ensure that you choose the one that is most appropriate for your needs.
No tags for this post.No tags for this post.