You've heard it everywhere – the latest privacy upgrade you need is a Virtual Private Network (VPN). Cyberthreats continue to diversify, as the average malware detection software lags behind.
The Economic and Financial Crimes Commission of Nigeria disclosed that 80% of their yearly convictions are cybercrime-related. But how is a VPN relevant for an individual or small business owner?
In this article, we'll investigate the wide range of benefits you get by installing a VPN, and the threats you'll avoid.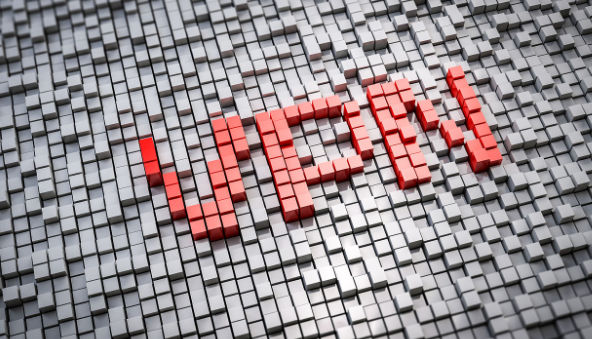 What is a VPN in a nutshell?
A VPN creates an encrypted passage between your device and the network you're connected to. Any data moving between these two points are turned into indecipherable code.
The features of a good VPN include:
AES-256 encryption – the same encryption your bank and government uses;

Ability to change your IP address to your desired location;

A kill-switch to disconnect you from the internet in case the VPN drops out;

Ideally, no logging of user data – leave no trace of your browsing whatsoever.
Many VPNs like this Surfshark download provide all the core abilities of a VPN without compromising any crucial features.
10 reasons you should get a VPN
Whether you own a small business, run an e-commerce site, or you're trying to be safer online, a VPN offers benefits for anyone. Let's take a look at the best.
#1. Safely browse on public connections
Public WiFi has made the internet accessible almost anywhere. Free connections with no encryption are child's play for pretty much anyone. In 2018, an 86-year-old hacked a public WiFi connection in just under 4 minutes, with only the help of YouTube tutorials.
He created a rogue access point from which he was able to monitor all traffic on the network. A VPN is the simple solution to a relatively simple hack. Without one, bank details and passwords can be stolen in a matter of minutes on public hotspots.
#2. Keep your data private from applications
In recent years, tech giants like Facebook have shown a reckless lack of care towards their user's data. Documents leaked in 2019 show that Facebook leveraged users' personal data to fight rival companies, offering it openly to their business partners.
Not many are shocked by government surveillance, but these privacy breaches come from your own phone. Encrypt your data via VPN and avoid it being used as a bargaining chip by big tech and other data giants.
#3. Protect against DDoS attacks
A Distributed Denial of Service (DDoS) attack is a common threat any individual or business can face. The attack is made by overwhelming a server or IP address with requests until no legitimate requests can make it through anymore.
If your server or computer is flooded by DDoS requests, you may lose access to:
Networks;

Servers;

Devices;

Applications.
Prevent a DDoS attack on you or your business by hiding your IP address with a VPN. This isn't a fool-proof prevention method, but as long as a hacker doesn't already know your IP address, you'll be much safer than without a VPN.
#4. Everything you send and receive is secured
Working remotely? Maybe you only want to secure your business networks. Either way, a VPN is your secret weapon. Send, receive and download confidential files with the reassurance that no sensitive information will leak.
Even if a hacker got hold of the data in transit, the files would be indecipherable. Businesses and e-commerce stores that rely heavily on the internet risk data leaks every day. Instead, you can trust a VPN's encrypted tunnel for all sensitive data.
#5. No more tracking
You mention via message to a friend that you're interested in exercising more. Suddenly, every ad on your social media apps sells gym memberships. This is no coincidence, as most moves you make online are tracked.
VPNs mean no cookies and no tracking. Avoid having your private conversations sold to marketers, and turned into ads directed at you. A VPN is your answer to ridding your browser and apps of targeted advertising.
#6. ISP and government agencies can't access your data
Every website you visit leaves a log. Like it or not, your Internet Service Provider (ISP) keeps a detailed history of your browsing habits. In most of the world, ISPs have the right to do whatever they want with your data.
ISPs have been known to freely share data with government agencies, disregarding your privacy. VPNs mask your browsing data so what you download stays completely private. All that prying eyes will see is that you're using a VPN – that's it.

#7. Your internet connection won't get slowed down
As your ISP has full access to your browsing data, they can see when you're streaming or gaming. As a result, your connection may be throttled, slowing your internet speeds. Some even do this automatically, turning Netflix into a buffering nightmare.
The benefit of browsing, streaming, or gaming with a VPN is you'll likely sidestep throttling by your ISP. As they'll only see that you're using a VPN, they're less likely to slow your connection due to your online activities.
#8. Get privacy on VoIP apps
When Facebook bought WhatsApp, many fans of the messaging app's privacy boycotted the platform. The good news is that Voice over Internet Protocol (VoIP) services like WhatsApp, are automatically much safer with a VPN.
All communications are encrypted so your messages and voice calls remain private. However, some countries restrict VoIP apps entirely. Changing your location with a VPN helps you bypass these restrictions, securely encrypting your activity along the way.
#9. Any device can be secured with a VPN
You don't need to be tech-savvy to be cyber-safe. Today it's easier than ever to install and take advantage of a VPN service. Most of the frontrunners in the industry offer sleek and responsive mobile, tablet, or even smartwatch apps.
In this way, you're able to secure any device in the house. Router VPNs are becoming widely available too. By securing your connection at the router, even your printer will be using the same high-end encryption.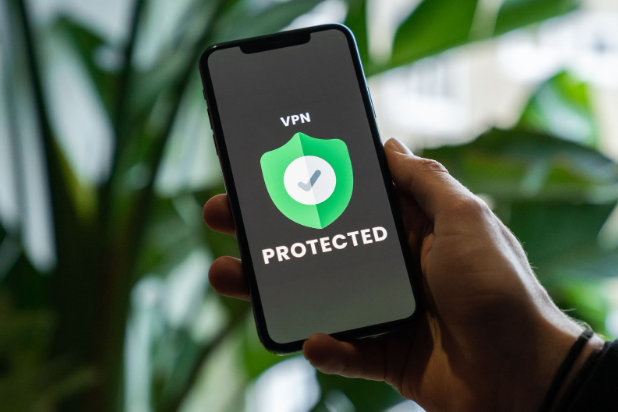 #10. Save money on flights and more
Booking your next world trip is safer with a VPN, but did you know you can find cheaper rates too? Different geo-locations are offered different deals, and the location shifting abilities of a VPN take full advantage of this.
The savings aren't just limited to airlines either. Subscription and other services often deliver the same goods for cheaper, depending on your location. It takes a little homework, but in the end, you'll end up with some huge savings.
Frequently Asked Questions About Using a VPN:
Is a VPN completely anonymous?
While VPNs provide more anonymity than browsing without one, they do not make you completely anonymous online. Your VPN provider can still see some metadata like connection times and bandwidth used. For true anonymity, use a VPN in combination with other privacy tools.
Does a VPN protect me on all my devices?
Most VPNs support connecting multiple devices like phones, laptops and tablets. However, you normally need to install the VPN app on each device you want to secure. Some routers now support connecting directly too.
Can my ISP detect if I'm using a VPN?
In most cases no – a VPN encrypts all your traffic, so your ISP can only see you're connected to the VPN server, not what you're accessing on the internet. However, some repressive regimes actively block VPN use.
Will a VPN slow down my internet speed?
VPNs can slightly reduce your speed due to encryption and routing your traffic through remote servers. However, with a good provider, any speed impacts are usually small. Connect to a nearby server on an uncrowded network for the fastest speeds.
Can I get a free VPN?
There are a few free VPNs, but these often have privacy drawbacks and restrictive data limits. For full protection it's better to use a low-cost premium provider like NordVPN or ExpressVPN. Their paid plans give you access to faster speeds and more server locations.
Is it illegal to use a VPN?
In most countries using a VPN is perfectly legal. However, some restrictive regimes like China do actively block and criminalize VPN use. Always check the local laws before connecting via VPN when travelling internationally.
How easy is it to setup and use a VPN?
The best VPN providers make it extremely simple to get started. You just download their app, create an account, and click to connect. More advanced configuration options are also available if you need them. But for most people, it's as easy as installing an app and tapping a button to connect.
Conclusion
There's no question that VPNs have gone from a niche privacy tool to an essential service for many internet users. As our digital lives become more interconnected, securing our browsing activities is more important than ever. Whether you want to keep your online habits private, safely access public Wi-Fi or unblock geo-restricted content, a quality VPN has got you covered.
So don't leave your privacy up to chance – take control and encrypt your network traffic. With so many affordable and easy-to-use providers out there, you've got no excuse not to give it a try! Just connect, relax and enjoy the internet without compromise. Your online security and freedom will thank you.
Disclosure: The articles, guides and reviews on BlowSEO covering topics like SEO, digital marketing, technology, business, finance, streaming sites, travel and more are created by experienced professionals, marketers, developers and finance experts. Our goal is to provide helpful, in-depth, and well-researched content to our readers. You can learn more about our writers and the process we follow to create quality content by visiting our About Us and Content Creation Methodology pages.