Literally, CRM means "customer relationship management". The introduction of a CRM system by a bank means that from this moment on, our relationship with a financial institution is not total chaos of inappropriate calls and spontaneous offers, it is a harmonious and well-considered bank's steps towards a precious client.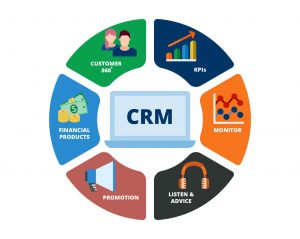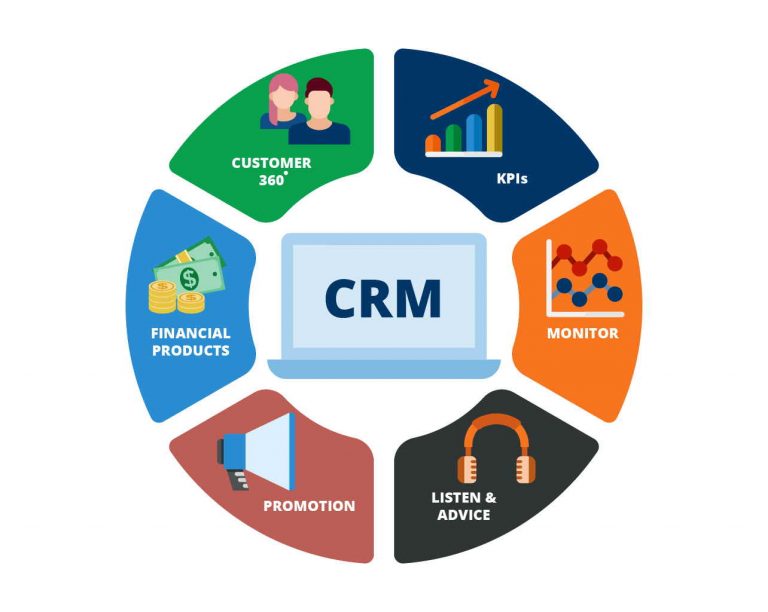 The implementation of CRM banks involves improving the quality of customer service, which, of course, will benefit you and me, but that's not all. It allows you to analyze the behaviour of clients, their reaction to certain actions of the bank, periods of activity and its decline, changes in demand, seasonality. Roughly speaking, the bank controls the behaviour of its clients with a soft hand. Personally, I feel like I'm being spied on from around the corner. New technologies are, of course, good and promising, but is it ethical? I don't really want to be in the role of a laboratory rodent, and to be under the gun of my own bank's microscope. A not very healthy relationship can develop in a bank-client pair, where the bank, as a financial service provider, tries to secretly dominate its defenceless client partner.
It is believed that a CRM system is a client-oriented approach in the flesh: it will help to save the entire history of relationships with a client, statistics of calls to the bank, information about the products that he used or was interested in.
In practice, for clients, this is fraught with the fact that we will become the subject of the mailing of promotions and other not very pleasant things. But, customers of banks with well-functioning CRM systems can be happy: not everything will be sold to us, but only potentially interesting products. The better a bank has a CRM, the less spam we have on our phone and mailbox.
What does a banking CRM system look like?
Basically, banks use CRM – systems of two types:
Operational CRM is used in front offices and contact centres. He is responsible for collecting and storing information about interactions with the customer base and editing it. Serves more to automate sales and service processes at points of direct contact with the client. Operational low cost crm solutions allow you to record each client's request, manage the process of its processing.
Analytical CRM is mathematical analysis and forecasting based on information about customer behaviour. It is used in the planning divisions of bank head offices. Based on the analysis of the data obtained, sales funnels are built, marketing and strategic planning, and customer segmentation are carried out. Depending on the ultimate goals of implementing a CRM system, certain parameters and analysis tools are used.
Bank security service
The word "security" in my mind immediately includes a picture of people in black. They are formidable, like security guards in a nightclub, only with weapons, – I once thought. These men guard the bank branches and also accompany the collector's motorcade. With their wide backs, these people block our way to the ATM when they exchange empty cassettes for full ones. To be more convincing, they are holding firearms in their hands, intimidating half of the mall, and even local guards. But this is a model of the past.
Today, the bank's security service is a division that is responsible for the financial and reputational security of the bank. The task of the security service is to prevent fraudulent actions against the bank. So courageous men with stone faces are far from the entire security service. Basically, this division counteracts fraudulent actions both with payment cards and in relation to its customers, including bank borrowers.
Disclosure: The articles, guides and reviews on BlowSEO covering topics like SEO, digital marketing, technology, business, finance, streaming sites, travel and more are created by experienced professionals, marketers, developers and finance experts. Our goal is to provide helpful, in-depth, and well-researched content to our readers. You can learn more about our writers and the process we follow to create quality content by visiting our About Us and Content Creation Methodology pages.