Most of those people using Android are always confused why their data don't stay long whenever they make a data plan.
If your data does not stay long as you want, you must be reading this article. And you must have attempted to correct the situation or, like many other smartphone users, you may have ended up blaming your internet provider for the problem.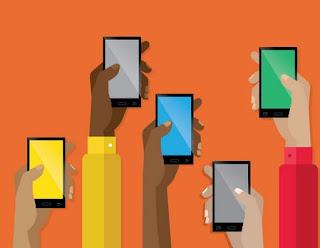 In most cases, either auto-update enabled, or there is an app running in the background on your device that is draining data from you.
The following are some of the most prevalent reasons why your data may not stay as long as you want them to:
If the apps on your smartphone are set to automatically update, this will eat your data.
If you use social media sites such as Facebook, Instagram, or Snapchat, they will eat your data as well…
Even background programs eat a lot of data, which is why your device battery doesn't last as long as it should.
Methods for Extending the Life of Your Data
Disable Facebook's autoplay feature: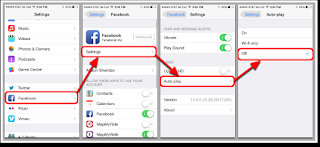 Kindly navigate to the Facebook Setting (i.e. three horizontal bars  located in the top right corner)

Select App Settings from the drop-down menu (Under help & settings)

Select AutoPlay from the drop-down menu.

Never allow videos to autoplay by selecting this option.
In addition, you may turn on the "Data Saver" feature.
Navigate to the Options icon, and then click on it.

Then select Preferences & Privacy from the drop-down menu.

Select Data Saver from the drop-down menu.

Toggle the data saver to the on position.
WhatsApp – Disable Auto-Downloading Media: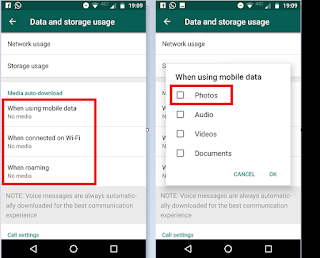 On your WhatsApp APP, go to the "settings" area and make the necessary changes.

Select "Data and Storage Usage" from the drop-down menu.

Select the option for Media Auto-Download.

Select all of the settings under "When Using Mobile Data" and click OK.

WhatsApp Calls may also be configured to use less bandwidth than normal.
Instagram – Reduce your data usage:
Instagram's settings are now available.

Go to your profile and fill out the form.

Select Settings from the drop-down menu.

Choose Cellular Data Use from the Account drop-down menu.

Toggle on Use Less Data (on iPhone) or Data Saver (on Android) by tapping the button next to it.
Twitter – Disable AutoPlay feature:
Navigate to the symbol for your Twitter profile.

Select Settings and Privacy from the drop-down menu.

Choose Data Usage

Video Autoplay should be set to Never.
For Snapchat App:
Navigate to the Snapchat Settings page.

Tap on "Manage" under "Additional Services"

Select "Travel Mode" from the list.
For YouTube App – Set a limit on how much mobile data is used:
Open the YouTube application.

To access your profile, click on the profile icon in the upper right corner.

Choose Settings

Tap on General Settings

Switch on "Limit Mobile Data Consumption"
Playstore — Only update apps while connected to Wi-Fi:
Just go to Google Play Store

Tap on Menu & go to Settings

Select on Auto-update apps.

Pick "Auto-update applications over Wi-Fi only".

You also have the choice of selecting "Do not auto-update apps," which is what I myself like to do.
Hey, Thank you for visiting my site and reading my post; if you have any further comments or questions, please leave them in the comment's section below.
Disclosure: The articles, guides and reviews on BlowSEO covering topics like SEO, digital marketing, technology, business, finance, streaming sites, travel and more are created by experienced professionals, marketers, developers and finance experts. Our goal is to provide helpful, in-depth, and well-researched content to our readers. You can learn more about our writers and the process we follow to create quality content by visiting our About Us and Content Creation Methodology pages.