Few people have the patience and compassion to deal with older people's complex needs. Completing aged care courses is a pre-requisite occupational requirement for individuals who wish to care for the elderly. 
Lucrative pay is at stake for professionals who practice aged-care professions after completing these courses. Find out below the different variants that are available for such courses: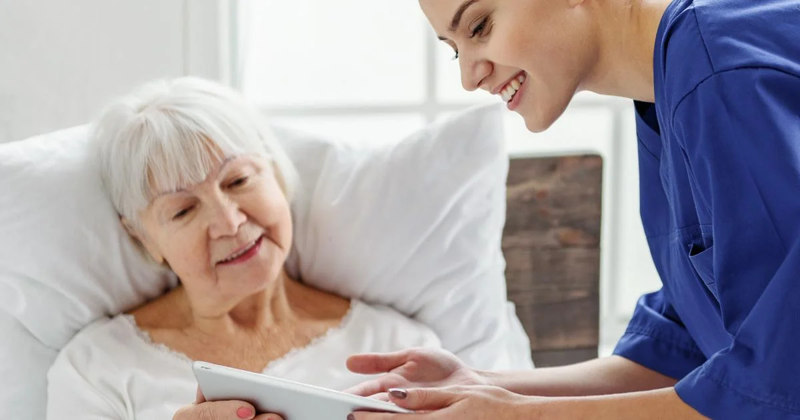 1. Certificate III in Individual Support (Ageing or Disability) (Queensland Only) 
Insight training school offers this online course on a nationally recognized basis. Only Australian citizens and permanent residents can enroll in the said course. Enrolling in this course equips you in learning to provide person-centered support for the elderly and people with disabilities. 
2. Certificate IV in Ageing Support (Victoria Only)
The commencement of classes of this course combines in-class, virtual, and online forms. In-person classes of this course are conducted in Craigieburn, Dandenong, and Werribee in Melbourne and Melton. 
Hammond Institute offers this course to all except international students. You can enroll anytime and acquire accreditations in the Australian Qualifications Framework, and Nationally Recognised Training. 
Students learn to be care providers for the elderly in residential, home, or community environments by studying one of these aged care courses. 
3. Dual Certificate III for Individual Support and Certificate IV in Ageing Support 
Completing this dual course is the key to acquiring multiple skills in caring for the elderly and people with disabilities individually and as a group. Take the two courses that comprise this single package main course to save time in earning a certificate and gaining the necessary skills. 
Additionally, completing this dual course entitles you to receive 140 hours of work placement. Students must initially complete Certificate III in Individual Support (Ageing). After completing this course, students are required only to fulfill the extra seven units of competency. These units are derived from Certificate IV in Ageing Support. 
Finally, you earn a dual qualification that covers 20 units as the last step in completing this dual course. 
4. Dual Qualification Certificate IV in Ageing Support & Certificate IV in Leisure and Health (Victoria Only) 
The elderly population is increasing, and it gives way for the workers in aging support as personal and leisure and health caregivers. Additionally, the facilitation of classes for this course is virtual, with the Aged Care Training Services institution conducting the learning sessions. 
By studying and completing this dual course, students learn to provide caring services to the elderly by simultaneously seeing the latter as individuals and patients.
5. Bachelor of Community Services 
This course is of the same level as any undergraduate college degree. It runs for three to four years as a turnaround time for completion. The classes in this course take place 40 hours per week, full-time and in online forms. 
TAFE NSW is the school where you can enrol and complete this course. As the course name indicates, this course focuses on teaching all kinds of community services skills. 
Providing aged care services is a humanitarian act. As such, providing these services is one category of distributing community services. 
6. Diploma of Community Services (Case Management) 
TAFE NSW is also the school where you can take this diploma course on-campus, virtually, and as a traineeship form of completion. Study this course full-time or part-time for three to 20 hours per week. This diploma course runs from only four months to 1.5 years. 
As the course name indicates, this course centres on providing community or aged care services in customized individual forms (i.e., case management). Case management-based elderly conditions are either in the form of physical or mental limitations or both. 
Conclusion 
Don't consider yourself an ordinary person by being of service to the members of the aging population. Being of service to the elderly is one of the kindest and most compassionate good deeds you can do for a change. 
No tags for this post.No tags for this post.