With an ageing population, the demand for aged care services continues to grow. For those interested in entering the aged care sector, completing short courses can be a great way to build your skills and kickstart a rewarding career. In this post, we'll explore some of the top short course options for getting qualified in aged care.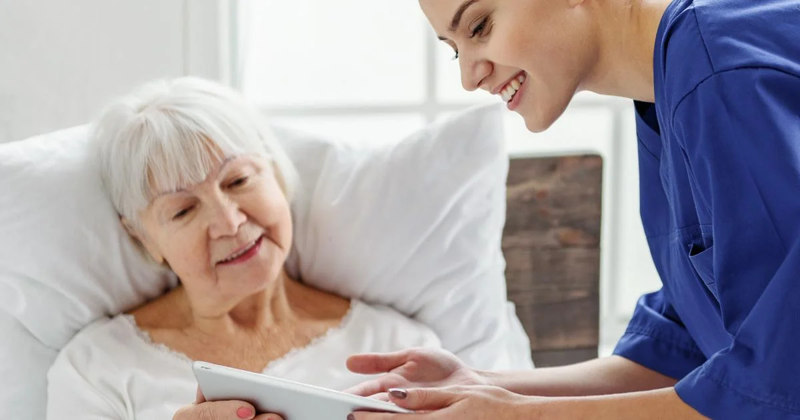 Why Consider Aged Care Short Courses?
Aged care short courses offer a flexible and affordable path to gaining qualifications in the aged care sector. Here are some of the key benefits:
Quick to Complete – Many aged care short courses can be completed part-time over the span of several weeks or months. This allows you to start applying your new skills faster.
Specialize Your Skills – Short courses let you target specific skills like dementia care, medication assistance, or community aged care. Pick courses that align with your interests.
Gain Official Qualifications – Completing accredited short courses lets you gain qualifications to add to your resume. Certain courses also offer pathways to higher vocational qualifications.
Affordable – Prices for aged care short courses are generally affordable compared to university degrees or multi-year TAFE courses. Government funding can further reduce costs.
Flexible Delivery – From in-person classes to online learning, many aged care short courses offer flexible participation options to fit your schedule.
Change Career Paths – The short timeframes make aged care short courses ideal for those looking to change to a new, rewarding career helping older adults.
For anyone curious about entering the growing aged care field, short courses create an accessible entry point without needing major investments of time or money. Let's look at some top aged care course options.
1. Certificate III in Individual Support
The Certificate III in Individual Support is a nationally recognized qualification that equips you to provide person-centered care to elderly and disabled clients. Covering subjects like communication, health and wellbeing, dementia support, and community care, it opens up roles as an aged care worker, disability support worker, and home and community care worker.
While the full qualification takes 6-12 months, many providers offer the choice to study individual units through short courses. Targeted skill sets like elder abuse prevention, palliative care, and supporting clients with medications can each be gained through 1-2 day short courses, building your capabilities step-by-step.
Why Take This Course?
Gain a nationally recognised aged care qualification, improving employment prospects
Build capabilities across core aged care skill areas through flexible short courses
Pathway to an in-demand career helping older adults
2. Infection Control Short Course
Infection control is always a high priority in caring for vulnerable older adults. Short courses in infection prevention and control give you essential skills to manage infections and uphold health and safety standards in aged care settings.
Usually 1-2 days in length, these courses cover crucial topics like hand hygiene, use of PPE, disease transmission, managing exposures, contamination procedures, isolation protocols, and more. Training is widely applicable across aged care, disability, community and acute care roles.
Why Take This Course?
Learn best practice approaches to minimize infections among aged care recipients
Help provide a safe, hygienic care environment
Gain skills valued across healthcare and community support settings
3. Mental Health Short Courses
Mental health challenges are common in aged care contexts. Short mental health courses enable workers to better understand conditions like dementia, depression, and anxiety in the elderly. This allows for person-centered care that enhances wellbeing.
Through 1-2 day classes, gain skills like:
Communicating effectively with clients affected by mental health issues
Recognizing warning signs for different conditions
Using supportive techniques like validation therapy and reminiscence
Managing behaviors of concern like wandering or aggression
Referring clients to mental health professionals when needed
Why Take This Course?
Improve care quality by understanding mental health needs of the elderly
Use specialized techniques to support improved wellbeing
Develop expertise in an area of high demand
4. Medication Assistance Courses
Helping administer medications is part of daily life for many aged care workers. Medication assistance courses ensure you can carry out this duty safely and confidently.
Usually taking 1-3 days, course content covers:
Medication safety procedures and protocols
Understanding prescriptions and drug classifications
Assisting with drug administration (excluding injections)
Infection control in handling and storage
Drug reactions and adverse effects
Communicating with clients and health professionals
Documentation requirements
Gaining formal medication assistance qualifications can expand your career prospects. Students learn to be care providers for the elderly in residential, home, or community environments by studying one of these aged care courses. 
Why Take This Course?
Administer medications safely and correctly under supervision
Expand scope of practice and job opportunities
Help ensure elderly clients adhere properly to treatment plans
5. Food Safety Courses
Maintaining nutritional needs is vital for the health of seniors in care. Short food safety courses give aged care workers the skills to safely handle, prepare, and serve food to vulnerable clients.
These 1-2 day courses cover important topics like:
Food hygiene and contamination risks
Cleaning and sanitation procedures
Safe food handling and storage systems
Special dietary requirements e.g. texture modified foods
Food allergy and intolerance management
Assistance with feeding
Why Take This Course?
Minimize food-related risks to aged care recipients
Support healthy nutritional intake
Gain skills to provide mealtime assistance
6. Manual Handling Courses
Musculoskeletal injuries are an occupational hazard for aged care staff. Manual handling short courses teach safe techniques for lifting, mobilizing, and repositioning aged clients in daily tasks.
These 1-2 day classes provide hands-on learning in areas like:
Ergonomic movement principles
Mobility aids and equipment
Lifting and transfer techniques
Falls prevention
Risk management and hazard identification
Why Take This Course?
Protect yourself and clients from injury through correct techniques
Safely assist elderly clients with mobility
Gain skills widely required across aged, disability and community care
7. First Aid Courses
Given the frailties of aged populations, first aid skills are invaluable for those providing care. Short first aid courses tailored to aged care give you the ability to respond to health emergencies.
Content usually covers topics like:
DRABCD action plan for assessing and responding
Performing CPR and airway management safely for the elderly
Recognizing and treating conditions like stroke, chest pain, infections, wounds, and falls
Administering first aid forConfusion and dementia specific first aid
Communicating details to emergency services
Why Take This Course?
Respond quickly and efficiently in aged care emergency situations
Better care for clients through speedy first aid intervention
Meet workplace compliance requirements
8. Dementia Care Courses
With dementia prevalence growing, aged care staff with specialized dementia care skills are highly valued. Short courses provide essential techniques for supporting those living with dementia.
Courses are typically 1-2 days covering topics like:
Types and symptoms of dementia
Person-centered communication approaches
Managing behaviors of concern through validation therapy and other strategies
Creating dementia friendly environments
Care planning and activities suitable for dementia clients
Supporting family and caregivers
Why Take This Course?
Improve quality of life for dementia patients through specialized care
Develop expertise in a key area of industry demand
Expand career options in dementia wards and community care
Start Upskilling Today
With rising demand for empathetic and capable aged care support staff, completing short courses represents a fast way to gain relevant skills. The qualifications show your dedication and let you provide higher quality care to elderly and disabled clients.
Whether wanting to enter aged care from a different field or upskill in your existing role, there are short course options to suit all learning needs. Several courses can stack towards gaining full Certificate III or IV qualifications over time too.
Visit accredited training providers to browse their catalogue of aged care short courses. Support the growing learning needs of an ageing population by enhancing your skills today.
Frequently Asked Questions
What are the benefits of doing short courses for aged care?
Some key benefits of aged care short courses include:
They can be completed quickly in a matter of weeks or months
You can choose specific skill areas to focus on like dementia or medication care
They are more affordable than long qualifications
You gain official qualifications to add to your resume
Flexible delivery options fit different schedules and situations
It's an easy career change option for those wanting to enter aged care
What core skills should aged care workers have?
Some core skills needed in aged care include:
Empathy and person-centered care approach
Communication skills and patience
Basic healthcare and wellbeing support skills
Assisting with daily living activities like dressing, grooming and mobility
Managing behaviors associated with dementia and mental health conditions
Infection control, medication support and first aid capabilities
Administrative abilities like care planning and reporting
What qualifications do I need to work in aged care?
While requirements can vary between specific roles, at a minimum most aged care employers require a Certificate III in Individual Support or equivalent qualification. Short courses in areas like dementia care, mental health, community services can also boost chances of gaining work. Some registered nursing qualifications are needed for higher level clinical roles.
How much do aged care short courses cost?
Costs for aged care short courses can range from a few hundred to a couple thousand dollars depending on the course length and content. Government subsidies like HECS-HELP can reduce costs significantly for eligible students. Shopping around different providers can help find the most affordable option.
How long should it take to complete aged care qualifications?
At the entry level, a full Certificate III in Individual Support takes 6-12 months to complete, but can be gained faster by applying for course credits. Individual short course units may only take 1-5 days each. Higher qualifications like Certificate IVs and diplomas take 1-2 years. Assistance work can generally commence once the Certificate III is achieved.
Disclosure: The articles, guides and reviews on BlowSEO covering topics like SEO, digital marketing, technology, business, finance, streaming sites, travel and more are created by experienced professionals, marketers, developers and finance experts. Our goal is to provide helpful, in-depth, and well-researched content to our readers. You can learn more about our writers and the process we follow to create quality content by visiting our About Us and Content Creation Methodology pages.