Entering rehab is a challenging and terrifying process. Although it is the best course of action, it can be hard to convince someone to get help. Also, there are a lot of drug rehab centers, which makes it harder to get new patients.
However, in this problem lies the exact solution you need. By increasing your online presence and encouraging people to recover, you put yourself at the forefront of their choices for rehab centers.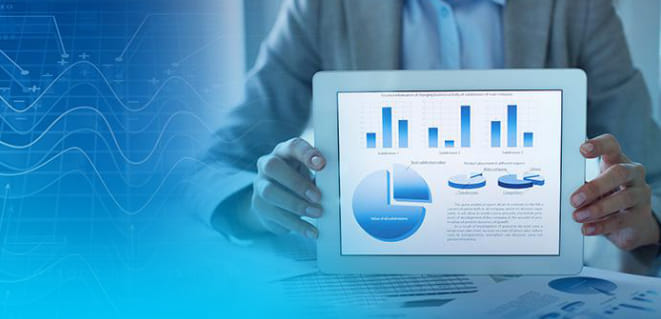 How do you accomplish this? Through a combination of digital marketing approaches!
This guide covers the "big three" of digital marketing: search engine optimization (SEO), local marketing, and PPC marketing. By the end, you should be able to confidently identify and apply which ones work best for your drug rehab center.
There is a lot to discuss, so get ready to take notes. Here we go!
1. Make High-Quality SEO Content
Content is your best asset when it comes to digital marketing. Without it, selling your services online becomes exponentially difficult. After all, most people today actively research healthcare providers before booking appointments.
If a potential patient comes across your drug rehab site and finds it bare, it is unlikely to convince them to visit you. Fill in the space with content. Take the time to produce and upload blogs, images, or anything else that can help grow brand awareness.
Then, use SEO to refine your marketing strategy to help you attract organic traffic. For example, one proven SEO tactic is adding infographics, charts, and other visual content. These make your website more attractive to search engines and users.
Overall, many factors affect your website's search engine results page (SERP) ranking, as mentioned above, but here are the main ones you should look into for your marketing strategy:
A well-written article is accessible to everyone. Not everyone in your target audience understands drug rehab processes and terminology. Write content in a way that drug rehab patients and their loved ones readily understand.

High-quality content depends on using your expertise to gain trust as a reliable source. Doing this builds your website's domain authority (DA) which translates to greater marketability on search engines and SERPs.

Google tags anything that negatively impacts users' physical, psychological, or financial well-being as red flags and deals with them accordingly. This is why your money, your life, or

YMYL content adheres to stricter guidelines on Google

and other search engines.
Here is an example of how the above factors can help your drug rehab center:
Create a landing page that assists potential clients or their loved ones in determining whether or not they should enter drug rehab and what services to seek. Introduce your center and its staff through a combination of text, photos, and videos.

Add an interactive flowchart that site visitors can click through, like a short quiz. Allow them to self-assess their eligibility to enter drug rehab. Include relevant questions and remember to connect them to your center's services.

At the end of every flowchart path should be a call-to-action (CTA) button. Each CTA should reflect the appropriate service or action. For example, 'Book an appointment,' 'Call us for more details,' or  'Sign up for our webinar.'
2. Show Up More in Local Search
One advantage of SEO is appearing in local searches. But did you know there is a more proactive approach?
Here are three ways to improve visibility in your local area.
Use Local SEO Keywords
One of the best ways to show up in local searches is through keywords. Local, in this case, is not restricted to your city. Instead, include adjacent places when deciding on keywords. However, this only works if you cite specific areas to reduce competition.
Larger geographical areas increase competition. Remember, you are not the only center in your county, let alone your state. For example, instead of "Utah drug rehab," be specific and use "Salt Lake City drug rehab" for better results.
Next, incorporate these keywords into your content. If possible, build your content around them. Address the needs of your local community. Make it a goal to associate your content and rehab center with your local area as much as possible.
Create a Local City Page
You can benefit from having a local city page if you have multiple locations (or even if you only have one). It is essentially like a landing page for each site you have.
Each page should be unique and provide all the necessary information, such as:
Your services, including ones exclusive to that location

An embedded map that visitors can use to find you

Review or comments from past patients or their loved ones

A CTA to visit, call, or email your drug rehab center
Claim Local Listing Profiles
Last but not least, sign up for local listings. For example, claim your Google My Business or Bing Places for Business profile. Both effectively double your online presence because you also become searchable on maps.
A person needing medical attention is more likely to find a healthcare provider based on proximity than anything else. Therefore, if more people know your location, you are more likely to receive patient visits.
Incorporate the following services into your local marketing strategy:
Google My Business

Bing Places for Business

Apple Maps

Yahoo! Local Listing

MapQuest
3. Raise Brand Awareness with PPC
Digital Authority Partners said PPC hospital ads deliver fast results through lead generation and conversion. That makes it one of the most effective short-term online marketing strategies available. The catch is that it is also the most expensive suggestion in this guide.
PPC also takes much time and practice to learn, let alone master. However, you can also outsource to seasoned experts who already know what to do. A well-placed ad can connect you with potential patients who are not necessarily looking for a drug rehab center right now.
Paid marketing strategies like PPC pair well with organic marketing strategies such as SEO. A well-rounded approach is worth the investment, so consider it when coming up with yours. No one method works for all cases, so start where you can and add to it as you continue.
Summing Up
While marketing is essential to extending help to people in need, navigating it can be challenging. This is especially true when you have to worry about unethical practices hindering your strategy. Drug rehabs have a tough enough job without thinking about online marketing.
The key takeaway of this guide is always to put your patient first. Your goal should be to help first and foremost. By following the suggestions in this guide, you can rest assured that you are using effective and ethical methods to reach potential patients.
Disclosure: The articles, guides and reviews on BlowSEO covering topics like SEO, digital marketing, technology, business, finance, streaming sites, travel and more are created by experienced professionals, marketers, developers and finance experts. Our goal is to provide helpful, in-depth, and well-researched content to our readers. You can learn more about our writers and the process we follow to create quality content by visiting our About Us and Content Creation Methodology pages.