In case you've been making use of Windows 10 devices for a long time, you've probably noticed that the available storage memory fills up fast. This is because you have a large number of applications and video games installed on your Windows devices.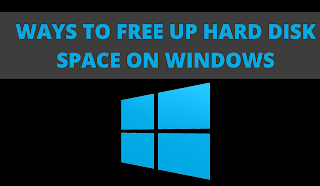 Though don't worry, because Windows 10, on the other hand, is designed to provide you with a variety of options for dealing with any storage problems. For instance, you may perform Storage Sense, so that you can purge your hard drive free from unwanted or residual data.
Most Effective Methods For Freeing Up Hard Drive space On Windows 10
So, in this post, we'll go through some of the most effective methods for freeing up hard drive space on your Windows 10 devices. Let's have a look now.
1. Try to Uninstall Some Software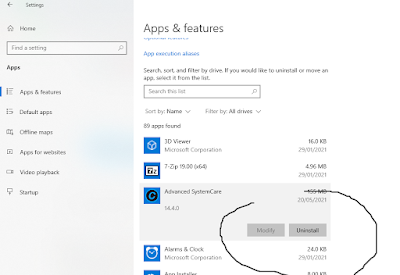 You should remove any program that you don't run on a regular basis if you have got a large amount of them on your laptop. Manually uninstalling unneeded software appears to be one of the most effective methods of freeing up disk space.
In order to remove applications in mass on your Windows 10 devices, you may make use of the Program uninstallers feature. Additionally, you may uninstall applications via the use of the Control Panel.
2. Make use of the Storage Sense feature
It is a function that allows users to easily free up some space on their Windows 10 operating system's hard drive and other storage devices. In order to take advantage of this functionality, you must first activate the feature on your device. Therefore, let us examine how to set up and make use of the Storage Sense.
Stage 1: To start, press your Windows Key + I key together. When you do this, the Windows 10 Settings app will be launched on your device.
Stage 2. On your Settings screen, choose System.
Stage 3. Select the Storage option under System, as it can be seen in the picture below.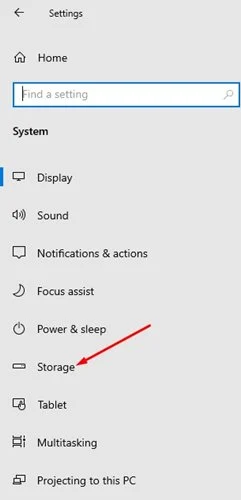 Stage 4. To activate this feature, press that toggle switch next to Storage Sense.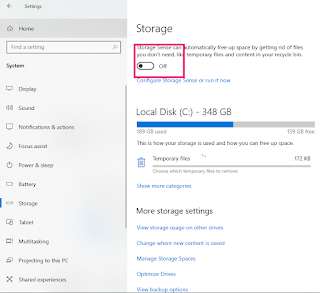 Stage 5. Then, select Configure Storage Sense or launch it to activate the feature. Now you have this option Delete temporary files that my programs are not using.
It's all done now! You have completed your task. That's how users can make use of the Storage Sense on their Windows 10 device to save up disk space.
3. Make Use of Cloud Storage Services to Store Files
Dozens of cloud storage providers are now accessible on the internet. Any of them may be used to store or backup your data. Additionally, some cloud providers, such as Mega, give up to 20 Gigabyte free space.
Additionally, you may save your important data on various cloud storage providers such as One Drive, Google Drive, and some other providers. This will allow you to have more storage capacity.
4. Deactivate the feature of hibernation
The function of hibernation for Windows 10 saves your incomplete activity on the hard drive, which enables you to continue it after a nap or a reboot, as explained before.
Hibernate method may dramatically consume your storage capacity in a short period of time. Therefore, if necessary, disable Hibernate function completely or use it wisely.
5. Making Use of web-based services
There are many solo applications for Windows os, such as WhatsApp, Airdroid, and some others. However, did you guys know that you may receive the same features from these applications by using the web-based version of them?
Utilizing the web-based edition of those same applications eliminates the requirement for separate applications, which helps you save up more hard drive space. Additionally, you may conserve space by installing lightweight applications like the 7-zip, Vivaldi web browser, Teracopy, and also any other program that needs less installation space.
6. Perform a hard drive defragmentation
Although the defragmentation function of the Windows operating system seems not to be a new method, it remains one of the most efficient methods of freeing up more space on your hard disk.
Frequent file saving and deletion results in a fragmented disk drive. The result is that your hard disk will have a limited number of gaps whereby data would not fit, and these spaces remain unused.
As a result, you may use the Defragment feature to free up more disk space on the hard drive. Frequent use of that disk drive's defragmenter tool, on the other hand, may shorten its life span. As a result, we suggest that you make use of this function once every three months.
Conclusion
These are the most effective methods for freeing up hard drive space on your Windows 10 devices. I hope this post was beneficial to you! Kindly forward it to your colleagues as well. If you do have any questions about this, please leave them in the comment section below.