Are you aware of how to suggest Facebook friends now since the feature has been eliminated? Such a feature was available in the past. This feature  allows you to connect two unconnected friends together. It makes no difference if you're using a tablet, mobile phone, or even desktop, the feature has been permanently disabled! However, there is no need to be concerned. When Facebook removes a feature, they replace it with something else. You simply need to learn how to do so that you can assess the value. The following are some methods for achieving this goal.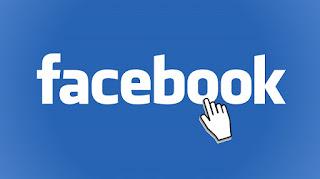 How you can Suggest Facebook Friends
If you access your Facebook account via a tablet or a phone, you should probably consider this method. The following are the steps for suggesting Facebook friends:
Log into your Facebook account
Take a look at one of the profiles. Assume this is user number one. Simply use the search feature to locate your friend. On the top corner side, there is still a magnifying glass icon.
Select the Friend button (the blue and white one). It should provide a side profile of a person. If you're having difficulty locating one, it's on the right-hand side of the Message tab.
To copy a link, select the option Copy Link. This action will copy that profile URL to the clipboard of your device. Depending on what type of smartphone you are using, you may need to click OK to proceed.
Now navigate to another user's profile, assuming this seems to be person 2. Due to the fact that you already have the person's first link, you can send it to person 2 in a message. Take note that this method can also be used with other messaging services or via email.
If you're a Facebook user and want to use the Messenger app, click the Message icon. It will take you directly to the Messenger application. Assuming  you don't have a Messenger app installed on your phone? After that, you could either install it or send it via email or another messenger app.
Paste the link into your Messenger app once it is open.
After that, send it!
When your buddy (person 2)  see and accepts the message, it becomes a tappable link. They can tap it to access the profile information. Then, using the Add Friend feature, send a friend request.
This profile link distribution can also be accomplished via a desktop or personal computer. The mechanism is nearly identical, but the method is slightly different. The first contrast is that you will need to open Facebook via a browser rather than a standalone application. Another  difference is also found in step 3. Rather than using the icon, simply highlight and copy the web address on your browser.
Thus, once you've logged into your Facebook account (remember, you'll do so via one of the browsers), you'll access one of the profiles (meaning, person 1). Then, all you need to do is view the browser's top side. When person 1's profile is fully opened, the complete address is displayed at the top of your web browser. You need only to copy it. And the remaining steps are nearly identical. In fact Thereby,I it is not challenging at all. You simply need to be thorough and watchful.
Using Group Messages
If you're on a tablet or smartphone, you'll need to download the Facebook Messaging app. If you do not already have it, download and install it. This method necessitates the use of the app. This method will not work at all without it.
Messenger's icon is a nice white and blue square with a chat bubble and a lightning bolt inside. You should be able to locate it in the app drawer or on the home screen of Facebook. The following are the steps for suggesting people on FB:
Open the Messenger application.
Select the New Message icon.
Choose two friends (friend 1 and friend 2). You should be able to find them even if you use the Search feature or scroll down. The To field is located at the top of each message. Make use of  it to add those two friends.
Once they've been added, you can begin typing. The message should focus on their introduction.
After that, send a message. This will appear in the form of a group message. Each and every message that you or your two friends create will be delivered there, and it will be visible to all group members.
Should you remain or should you exit? This is entirely up to you. If you do not wish to participate in their conversation, that is acceptable. If you wish to remain, that is also acceptable. However, if you do not wish to become the third wheel, you may still exit from the group. Simply click on the top side where the group's members' names are listed and select Leave Group (this is for android users) or Leave Chat (for Phone or iPad users).
Assuming you have decided to use Group Message on your desktop or laptop computer? Everything is nearly identical. The only contrast is that you're using a browser rather than a standalone application. When you open Facebook via your desktop browser, a Messenger app icon appears automatically on the homepage. Simply click on the icon to open Messenger. The remaining of the steps would remain the same.
Bear in mind, making use of Messenger via the app and Messenger via the browser are 2 different experiences. You are within the app when you use it. It has its own configuration, appearance, and design. When using Messenger on the browser-based Facebook, however, you can only see the chat screen. In fact, both of them have unique settings and interface, but are functionally identical.
Conclusion
 Now that you know how you can suggest Facebook friends in the event that the feature is removed, then there will be no further issues with usage or features. While some argue that the current agreement is more complicated and troublesome, this is not entirely true. As long as you understand the various methods for suggesting friends on Facebook, you really have nothing to fear.
Disclosure: The articles, guides and reviews on BlowSEO covering topics like SEO, digital marketing, technology, business, finance, streaming sites, travel and more are created by experienced professionals, marketers, developers and finance experts. Our goal is to provide helpful, in-depth, and well-researched content to our readers. You can learn more about our writers and the process we follow to create quality content by visiting our About Us and Content Creation Methodology pages.