Gaming chairs have become incredibly popular in recent years. With so many options on the market, it can be tough to decide which brand is really worth your hard-earned cash. One of the biggest names in gaming chairs is Razer, but are their chairs actually worth the often premium price tag? Let's take a closer look.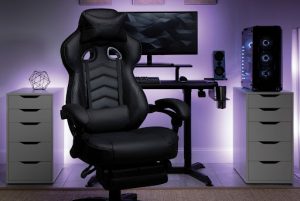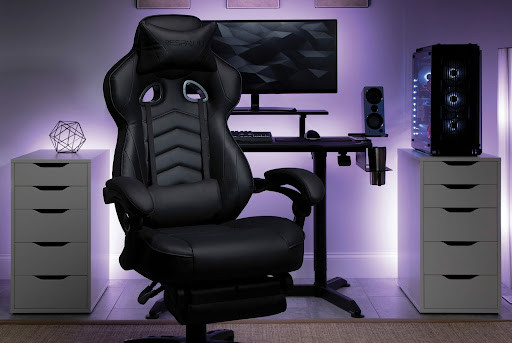 What Makes Razer Gaming Chairs Special?
There are a few key features that set Razer gaming chairs apart:
Signature Razer styling – The iconic black and green color scheme and Razer logo make these chairs instantly recognizable. They have a sleek, high-tech look.
Quality materials – Razer chairs use high-density foam cushions and synthetic leather for added durability and comfort. The materials feel premium.
Ergonomic design – The chairs are designed specifically for long gaming sessions, with lumbar support, adjustable armrests, and thick padded cushions.
Special editions – Razer has created special editions with popular gaming brands like Respawn and D.Va from Overwatch. These unique designs appeal to gamers.
Are Razer Chairs Actually Comfortable for Long Gaming Sessions?
This is where opinions tend to be split on Razer gaming chairs. Some gamers swear by the comfort and report being able to game for 8+ hours with no issues. Others find the chairs to be overly rigid and uncomfortable for long periods.
Here are some of the key comfort factors:
Cushioning – Some find the foam cushions too firm and unforgiving compared to other gaming chair brands. Others appreciate the support.
Adjustability – Being able to customize the height, armrests and recline helps improve comfort and support for different body types.
Lumbar and neck support – Razer chairs do have dedicated lumbar and neck cushions. But some users report they easily shift out of place.
Weight capacity – Most Razer models support up to 300 lbs, but taller or heavier gamers may find them too narrow or unsupportive.
So comfort can be somewhat subjective based on your body type and preferences. Testing out the chairs in person can give you a better idea of the fit.
How Does Razer Quality Compare to Other Popular Gaming Chair Brands?
Razer chairs are competitively priced with other major players in the gaming chair space like SecretLab, DXRacer and Vertagear. Most cost $300 – $500.
The overall quality and construction is on par with these other brands. The cushioning materials, wheel/base construction, and customization options are similar across the top companies.
One advantage of Razer is they often offer more stylized special editions and themes that appeal to gamers. The other brands tend to use plain black leather as their default style.
So Razer competes well on quality, but also offers more creative design options to choose from.
Are There Any Downsides to Purchasing a Razer Chair?
A few potential downsides to consider:
Higher price – You'll typically pay a bit of a premium for the Razer branding compared to lesser known racing style chairs.
Mixed comfort – The firm, rigid feeling doesn't work for some gamers seeking a softer and more plush chair.
Limited sizing – May not be ideal for much taller/shorter or wider frames. Seat padding can feel narrow.
Shorter warranty – Razer only provides a 1 year warranty versus 2-3 years from some competitors. Extended protection plans are available.
While minor, these are some factors to weigh if choosing between Razer and another top brand that may better fit your needs and budget.
The Verdict: A Quality Chair Built for Gaming
Overall, Razer gaming chairs live up to their reputation in terms of quality materials, stylish design and custom ergonomic adjustments. The chairs are specifically constructed to meet the needs of gamers spending long hours at their desks.
For those who prefer a firmer, supportive seat and love the Razer aesthetic, the premium price tag will be well worth it. However, the chairs may not suit all body types or budgets. Testing them out first and weighing all options is advised. But for loyal Razer fans, their gaming-grade chairs make a bold statement.
Frequently Asked Questions
What is the weight capacity for Razer gaming chairs?
Most Razer gaming chair models can support up to 300 lbs. Some special edition models may have lower capacities around 250 lbs.
Do Razer chairs come with lumbar and neck cushions?
Yes, Razer gaming chairs come with removable lumbar and neck cushions for extra support. However, some users report the cushions tend to shift easily.
How long is the warranty period on Razer chairs?
Razer provides a 1 year limited warranty on the gaming chairs. Extended protection plans up to 2 years can be purchased separately.
Are the armrests on Razer chairs adjustable?
Yes, Razer gaming chairs feature 4D adjustable armrests that can be customized in terms of height, depth, angle and width.
Can you remove the seat cushions on a Razer chair?
The seat and back cushions on Razer gaming chairs are removable and attach with elastic straps and velcro. They are designed to be taken off for cleaning.
Do Razer chairs recline fully flat?
No, Razer chairs recline to a maximum of 130 degrees, not a full 180 degree flat position. Other brands may go fully prone.
Where are Razer gaming chairs manufactured?
Razer partners with manufacturers in both China and Taiwan to produce their gaming chair models. Quality control is done in their Singapore headquarters.
Does Razer sell gaming chairs on Amazon?
Yes, official Razer gaming chairs are sold through Amazon. Be sure to verify it is shipped and sold directly by Razer rather than third party sellers.
Disclosure: The articles, guides and reviews on BlowSEO covering topics like SEO, digital marketing, technology, business, finance, streaming sites, travel and more are created by experienced professionals, marketers, developers and finance experts. Our goal is to provide helpful, in-depth, and well-researched content to our readers. You can learn more about our writers and the process we follow to create quality content by visiting our About Us and Content Creation Methodology pages.