Patients are likely to walk past you if your clinic is one among the many clinics. Mostly, these busy people with nine-to-five jobs prefer researching the internet for their queries and treatments rather than visiting a dentist directly.
So what can make your practice stand out from the crowd and grab the attention of people? The answer is an effective dental website. Most dentists now use digital marketing to advertise their treatments and services to attract potential patients to their clinics. 
If you still don't have a website for advertising your clinic, maybe it's time to get an effective dental web design and showcase your services and treatments to possible patients. An appealing and informative site can help you boost the number of patients and stay a step ahead of your competitors.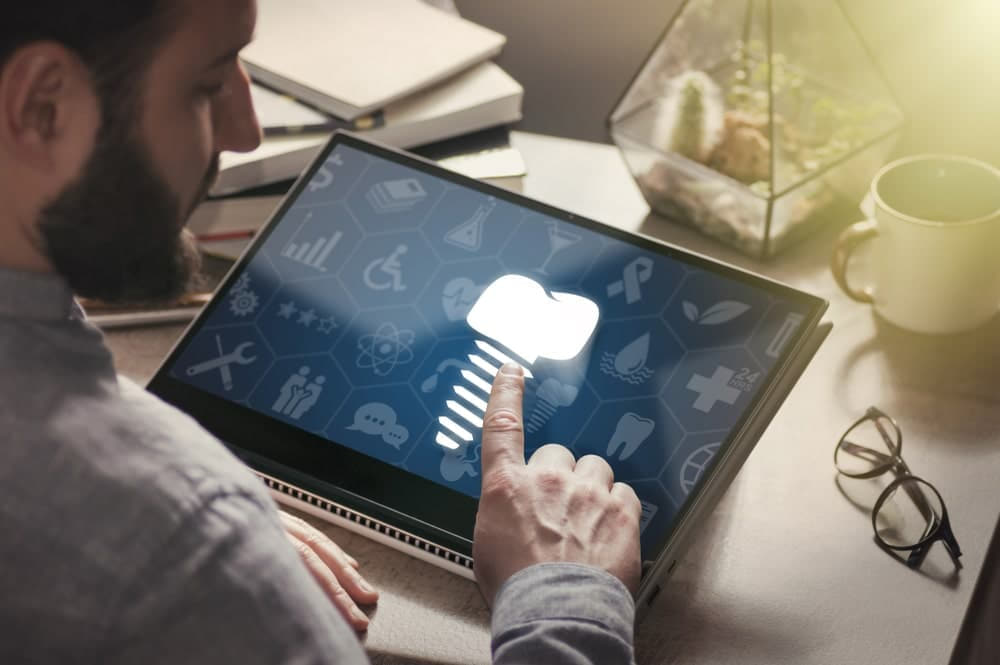 What Features Does Your Website Need? 
An excellent dental web design creates a good impression in your potential patients' minds and reflects what your actual practice looks like. If people find your site useful and attractive, they will knock on your clinic's door for their treatment. An excellent online experience indicates a fantastic practical experience. A dental website designing service can help your possible clients get that experience. 
A Simple And User-Friendly Design 
A simple and user-friendly webpage is likely to appeal to most patients rather than overly designed, cluttered web pages. A jumble of too many images and intense flashing colours can worsen the user experience, making navigating the challenging page. 
The website must reflect what your practice is actually like. If you provide luxurious and five-star services with high-tech pieces of equipment, present them on your page. Or, if you prefer the traditional methods of dental practices, show that to your clients. 
An excessively designed website confuses your potential leads as it becomes complicated to navigate and look for necessary information on the site. It results in losing the client. A simple design looks more professional and approachable. 
Easy Appointment Booking
The whole point of designing a website for your practice is to attract clients and provide them with an interface to reach out to you anytime. If the contact details or booking options are fitted poorly on the page, you miss out on the whole purpose of creating this website. 
Get help from a website designing service or a graphics designer who will organize the web page effectively. The contact details and booking options should be placed intuitively. They should be easily accessible and shareable. 
Make sure all the buttons and menu bars are assigned conveniently and are easy to operate. Organizing the information will allow users to quickly find what they want.  
A Responsive And Functional Interface
A responsive website allows potential leads to interact with your service. Your website should adjust itself according to the client's device and environment. Your professional site is responsive only if it can respond to user behaviour. 
It also increases your site's search visibility on the internet. Google's algorithm sorts your websites based on their responsiveness. If your site lacks it, Google will drop your website lower in search results. You may end up losing potential patients. 
Regardless of the size and services of your clinic, your website may be hidden from your potential clients if it isn't responsive. 
The Bottom Line
A great dental website has the potential to attract more clients to your clinic. It tells them how your practice differs from the others and why they should book an appointment at your place. Your new patients will know the quality of your service if you portray various accolades and awards for your practice and the skills of the dentists working at your dental clinic.
No tags for this post.No tags for this post.