All the photos you've taken with your smartphone or DSLR will eventually end up on your Windows PC or laptop. Most of us transfer images taken with our phones or other mobile devices to a computer to free up storage on our devices and prepare them for the next trip. What would happen if you attempted to access a JPEG image one day and found that it was corrupt?
There are a number of potential causes of image corruption that render them unusable. The most widely used format for storing and exchanging pictures is JPEG. This has led to an increase in cases of data corruption in JPEG files.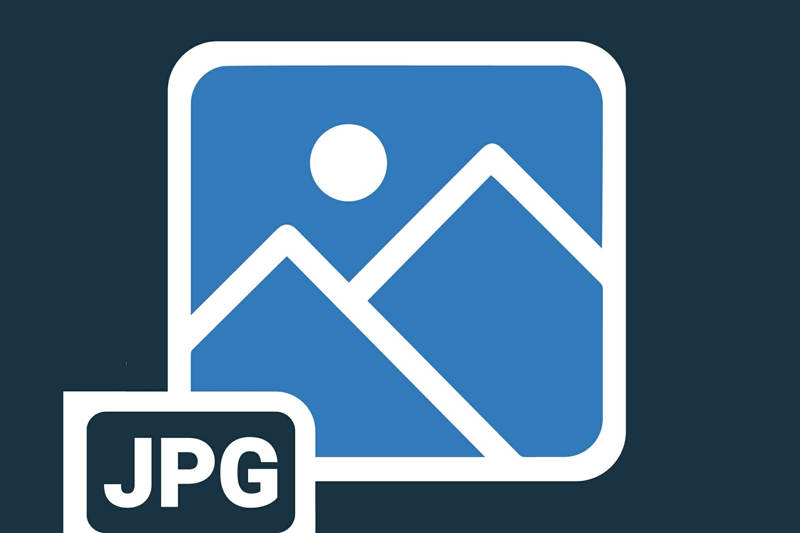 Reasons That Contribute to JPEG File Corruption
There are a lot of reasons why your JPEG files may become damaged, corrupted, or unusable. Here are a few theories:
Loss of power and system shutdown during file transmission

JPEG images were broken because of their headers.

Unexpected system shutdown

Inappropriate file transfer via a malicious media

Attacks by malicious software on the picture files, resulting in data damage

Issues with both software and hardware.
How Can I Repair Corrupt JPEG File?
If this happens to you, don't worry; we'll show you how to fix or recover damaged images on a Windows PC. However, consider the procedures provided below if you wish to repair corrupt jpeg files for free.
4 Ways to Repair Corrupt JPEG Files
1. Modify the Picture Format
Sometimes pictures will not display in JPEG type, so you can attempt to access them in a different format. Modifying the file type of JPEG/JPG images to another one may be effective. If you want to modify the format of your JPEG picture, you can attempt to load the damaged image into the Paint programme that is preinstalled on every Windows computer. Then choose File > Save As and choose any format. Altering picture formats could reverse the effects of picture damage.
2. Restore the JPEG File from the Backup
On a Windows PC, making backups often is very important. Therefore, if you have a backup of the data, you can quickly restore the uncorrupted copy of the images you wish to retrieve. On Windows, you have numerous choices for creating routine backups. For example, you can configure an automatic backup or utilise backup software.
3. Repair Corrupt JPEG Files with Image Editors
It is also possible to restore minor JPEG corruption with professional JPEG repair software like Photoshop, Paint, or Canvas. Fixing the issue may be as simple as opening the damaged JPEG files with the appropriate software and then renaming them. In addition, making a few straightforward adjustments to the picture by altering it might assist in fixing the damage and recovering the file.
4. Fix Damaged JPEG Files with Repair Tool
When your JPEG picture files get damaged, corrupted, or broken, don't worry; you can use Photo repair tool in this situation, Stellar Repair for Photos is one of the best software for this. This JPEG repair tool will repair your corrupt JPG/JPEG files instantly. You can even check a preview of your JPEG to determine its recoverability.
Effective Tips to Prevent JPEG File Corruption
1. Make multiple backups of your image data
Regular data backups are the most effective method for preventing data loss or corruption. In addition, data backups can aid future system restore, such as retrieving damaged Outlook data from backups in the scenario of PST corruption. This also applies to picture files. Therefore, you should create multiple copies of your photos and keep them in separate physical places.
2. Maintain Your Hard Disk Well
Additionally, as is common knowledge, all pc data is kept on the hard disk drive. Consequently, if the storage device malfunctions, the integrity of the image data will be jeopardised. In this situation, you must start paying attention to the welfare of your computer's hard drive. Particularly, if your hard drive generates clicking noises, you must avoid using it immediately and contact hdd repair experts.
3. Provide your system with a reliable power supply
Moreover, if your computer unexpectedly turns off or shuts down, the image files currently being modified are likely to become corrupted. Consequently, you must ensure that your pc has a reliable power supply. It is recommended to purchase a UPS.
4. Wait for tasks to be done by image-editing tools
Corruption in picture files is typically the fault of the programme used to create or edit the image. For example, if you notice that your system is taking more than usual time to edit, save, or analyze pictures, you might grow so impatient that you might use keyboard shortcuts to force the program to close. In this instance, picture files are susceptible to corruption. To avoid this scenario, you must constantly wait for the program to finish its operations.
Conclusion
Even when your JPEG image file has gotten corrupted, this does not necessarily mean that it cannot be repaired or recovered in any way. So do give these solutions a try, and if they work, please let us know how you were able to rectify a damaged JPEG file by sharing your great achievement with us.
Disclosure: The articles, guides and reviews on BlowSEO covering topics like SEO, digital marketing, technology, business, finance, streaming sites, travel and more are created by experienced professionals, marketers, developers and finance experts. Our goal is to provide helpful, in-depth, and well-researched content to our readers. You can learn more about our writers and the process we follow to create quality content by visiting our About Us and Content Creation Methodology pages.