Having a baby and becoming a parent is one of life's most special moments. A baby shower celebrates the expecting mother and new life on the way. Flowers are a classic baby shower gift that represent new beginnings. Choosing flowers with symbolic meaning makes your gift extra thoughtful.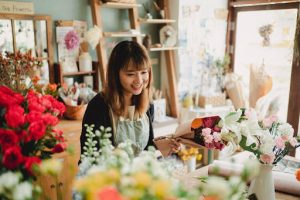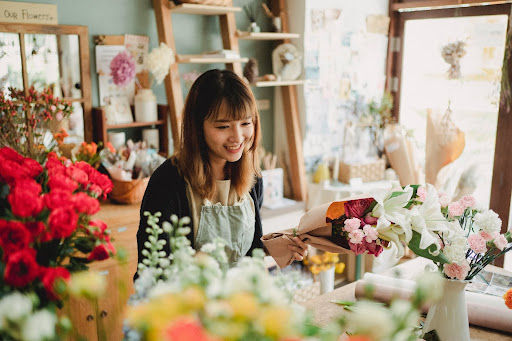 6 Most Symbolic Flowers for Baby Showers
Here are 6 of the best flowers to give at a baby shower and what they stand for.
Carnations
Carnations come in many colors, each with its own meaning. Pink carnations symbolize a mother's love. White carnations represent innocence and purity – perfect for a new baby.
Give carnations in a bouquet or as a centerpiece. The frilly flowers will liven up any shower decoration. Their sweet smell will fill the room too.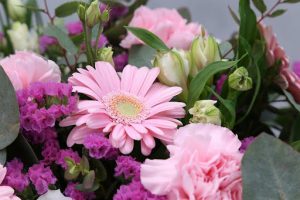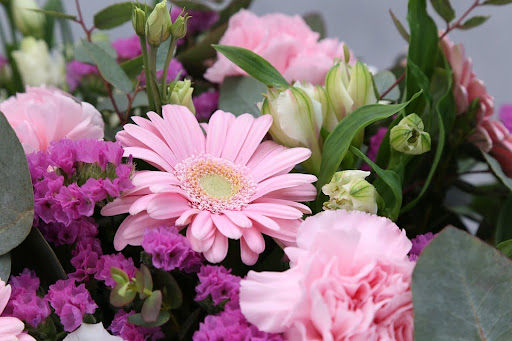 Roses
Red roses express love. They tell the new mom how much you care for her. A single red rose is a simple but meaningful gift.
For the baby, pink or white roses show your affection. Arrange mini roses in a bouquet or pink buds with greenery in a vase. Roses of any color make a classic, elegant statement.
Lilies
Lilies represent renewal and rebirth. Their trumpet-shaped flowers come in many colors. Each has its own special meaning.
White lilies symbolize purity and innocence. They tell the new mom her sweet baby is a clean slate ready for the future. Pink lilies stand for prosperity and success. They bless the child with happiness and health.
Give lilies together with other flowers or alone in a minimal vase. Their graceful blooms make a lovely gift.
Daisies
Daisies are a cheery flower that symbolizes new beginnings. They represent the promise each child is born with. Multi-colored gerbera daisies are especially fun in bold pink, yellow, orange and white.
Daisies are budget-friendly too. Buy a bouquet or potted daisies to brighten the baby shower. Take some outside after the party for mom to plant in her garden. The flowers will remind her of the happy occasion.
Sunflowers
Bright yellow sunflowers symbolize joy, warmth and happiness. They celebrate the bundle of joy a new baby brings. Mini sunflowers arrangements suit a shower well. The small blooms add a touch of sunshine.
For the expecting mom, give a large single sunflower in a vase. The flower's height and wide face represent pride in the miracle inside her. She'll be eager to put it on display in her home.
Orchids
Orchids represent fertility, birth and innocence. In many cultures they are a symbol for babies. At the shower, orchids bless the mom and child.
Choose white orchids to convey a message of purity. Pink orchids represent grace, joy and health. Purple orchids wish the family prosperity. Any colorful orchid makes a delicate, graceful gift.
A Bouquet with Meaning
Creating your own bouquet using symbolic flowers is special. Select blooms for what you wish for the mom and new baby. When giving the gift, share the meaning behind each one. Your thoughtfulness will touch the parents' hearts.
Some ideas are:
Pink roses for affection
White lilies for purity
Purple orchids for prosperity
Yellow daisies for new beginnings
Orange gerbera daisies for happiness
Arrange the flowers yourself or order a custom bouquet from a florist. Add a sweet note sharing your hopes for the expanding family. Your meaningful gift will be remembered for years to come.
Gift the Gift of Flowers
Flowers that symbolize your wishes for a new baby make a heartfelt gift. They show you care about the significance of the occasion, not just giving a generic present. Select blooms that reflect what matters most – love, joy, innocence, the future and more.
When choosing flowers, consider the mother's taste too. Favorite colors, types of flowers and scents make your gift extra personal. Arranging the blooms yourself adds a handmade touch.
Giving flowers with meaning expresses your emotions perfectly. The new mom will be touched by the care and thought in your unique baby shower gift.
Conclusion
A baby shower is the perfect place to give flowers as gifts symbolic of new life and blessings. From roses and lilies to carnations and daisies, floral arrangements brighten the event with color and fragrance. Most importantly, flowers given with meaning from the heart convey your love for the growing family.
Selecting flowers wisely, and sharing the significance behind them, creates a gift as special as the occasion. The new parents will always remember your thoughtfulness in choosing such meaningful blooms. When life gives you flowers, give them to someone starting a whole new life.
FAQs
What flowers symbolize new beginnings?
Daisies and sunflowers both symbolize new beginnings, joy and happiness – perfect sentiments for a new baby.
What is the best flower for innocence and purity?
White lilies and white roses are flowers that represent innocence, purity and grace. They are ideal for welcoming a new baby in its first days of life.
What flower symbolizes prosperity for the new baby?
Purple orchids represent prosperity in many cultures. They make a beautiful gift wishing the new arrival success and abundance in the future.
What color roses are good for a baby shower?
Pink roses signify affection and white roses symbolize purity. A bouquet of pink and white roses conveys love and innocence for the baby and new mother.
What flower means love for the mother?
Red roses most traditionally symbolize love. Giving the new mom a single red rose or red rose bouquet expresses your deep affection and caring.
What is a budget-friendly flower for baby showers?
Daisies, especially gerbera daisies, are inexpensive compared to roses and other blooms. Arrange multicolor daisies in a bouquet or vase for a bright, happy gift.
What scented flowers are good for a baby shower?
Carnations and roses have a light, sweet fragrance. Lilies also come in varieties with pleasant scents. Scented flowers fill the baby shower with a lovely aroma.
How can I give flowers a more personal touch?
Making your own flower arrangement and sharing the meaning adds a personal touch. Or choose blooms in the new mom's favorite colors or that complement her home's style.
Disclosure: The articles, guides and reviews on BlowSEO covering topics like SEO, digital marketing, technology, business, finance, streaming sites, travel and more are created by experienced professionals, marketers, developers and finance experts. Our goal is to provide helpful, in-depth, and well-researched content to our readers. You can learn more about our writers and the process we follow to create quality content by visiting our About Us and Content Creation Methodology pages.