A brilliant PDF scanner app is like having a tiny PDF scanner in your device. It gives a
go-to solution for all your urgent needs. Need to boost your productivity during this
remote work situation? Well, use a PDF creator that provides all-in-one support for your
PDF needs.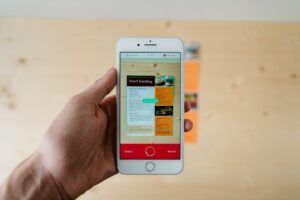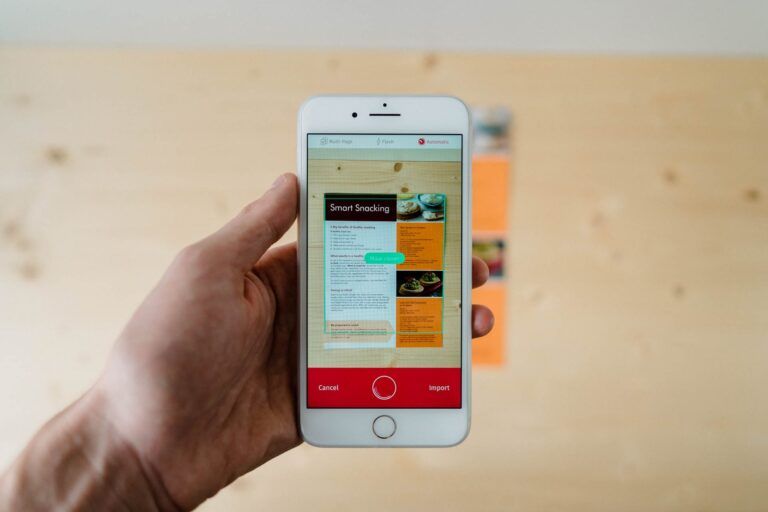 With increasing demands of quality PDF files in the workplace, the need for a smart
PDF scanner app also increased. Many apps in the market provide accurate scans and
PDFs in no time. In this article, we will find out how you can easily scan and generate
PDFs in seconds.
How To Enhance The Result Of Already Scanned PDF Files With FlashScan?
Here we will see how you can simply scan and achieve PDFs with the help of one of the
best PDF scanner apps-FlashScan. But first of all, let's see the importance of PDF
scanner apps.
What Are The Advantages Of PDF Scanner App?
A PDF scanner app gives total ease to transform any papers into a PDF file format.
FlashScan is one such PDF creator app that is admired for its fastest document
scanning abilities.
● A PDF scanner app is the most relaxed way to get PDFs. It creates PDF files in
no time.
● It fits into your smartphone device so you can continuously carry it everywhere.
Such apps are prompt and reliable.
● These apps are your go-to PDF solution. You can anytime get PDFs with just a
few taps.
● An excellent scan to PDF app also gives added features such as scanning, post-
scan editing, etc.
How To Generate PDF Files With FlashScan?
Creating precise PDF files with FlashScan is simple. Download the Flash Scan App and
follow the below-mentioned steps.
Step 1: Open the app and go to the home screen of FlashScan. Tap on the Doc
Scanner. There are media and camera buttons here. If you have already any image
stored in your gallery that you want to transform into a PDF file, tap on the media
button.
Step 2: If you want to take a click of a document, tap on the camera, and take a nice,
clear photo of a document that you want to create PDF for.
Step 3: Save the scanned result as PDF.
Step 4: FlashScan lets you choose file size for your PDF. You can choose different
PDF page sizes such as Letter, Legal, Tabloid, Ledger, Executive, A3, A4, A5.
The default size is A4. Also, you can name your file and choose its quality(original or
compressed) A compressed file size is easy for sharing.
How Can You Enhance Scanned Results With Post-scan Filters?
FlashScan offers various professional post-scan filters that can help you to enhance
scanned results.
● Original- keeps Your document as it is.
● Gray Mode- Adds a formal touch to your scanned PDF.
● Magic Color- Use this filter to add vibrant colorful effects to your PDFs.
● Black And White 1- Add timeless effect
● Blck And White 2- Remove background and add classic black and white feel to
your PDF.
Steps to apply filters:
● Follow step 1 and step 2 to scan desired documents as mentioned above.
● Before saving your scanned documents apply the post-scan filter.
● Choose any filters showcased below the application.
● Tap on it and apply to get the best high-quality scan with enhanced sharpness,
color effect and clarity.
What Are The Added Benefits Of FlashScan?
FlashScan is one of the best document scanner apps that offers below-mentioned
features. It is the fastest document scanner and PDF creator app.
● It is a comprehensive document scanner that scans all types of documents.Users
can easily scan old photos, albums, ID cards, receipts, bills, invoices and even
books with this document scanner.
● It offers the OCR tool that extracts accurate text from any given image. It also
helps to translate text from English to other languages. You can quickly scan and
translate your PDFs.
● It scans QR Codes and Barcodes easily.
● You can create original or compressed sized PDFs with this PDF maker.
● It also offers an option to choose a system-generated file name or use a desired
mane before saving PDFs.
● You can make various page-sized PDFs such as Letter, Legal, Tabloid, Ledger,
Executive, A3, A4, A5 with this PDF scanner app.
● You can use pos-scan filters to enhance results of your files.
● This PDF maker generates sharp PDFs and lets you share it quickly.
● Use Sort By feature to sort out your files.
● Easily share, save , rename files and folders with this document scanner.
Conclusion
FlashScan is the all-in-one PDF scanner application that offers multiple functionalities
with a simple interface. Use this scanner app to generate sharp PDFs with your Android
devices.
No tags for this post.No tags for this post.