If you have recently launched a mobile app, then sending timely, personalized mobile push notifications can help you increase user engagement and boost conversions.
Many marketers don't realize the true importance of push notifications and wonder how these notifications can boost user engagement and encourage customers to make purchases.
These notifications can deliver relevant and personalized content to your loyal customers, which remind them about your brand and entice them to make repeat purchases.
With push notifications, you can significantly increase your conversion rate by segmenting your audience and delivering them with the most relevant and targeted messages that make a significant impact.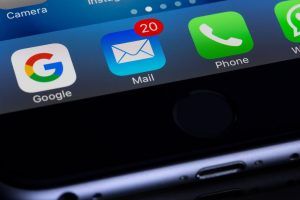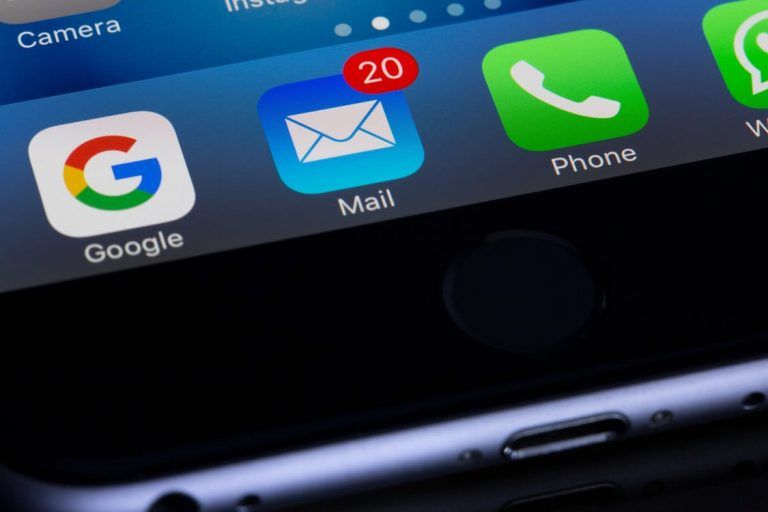 If done right, push notifications can create many sales opportunities for your business and provide your brand and mobile app with many other benefits.
If you are thinking of implementing this functionality to your mobile app, here are some of the best push notifications plugins that can help you send the right messages at the right time to the right audience.
Let's discover the top 6 push notifications plugins for your mobile app that will help your audience finish a purchase or take advantage of a sale offer.
OneSignal
If you are looking for an easy-to-use and feature-rich push notification platform, then OneSignal would be the best choice for your website or app.
Many established brands such as Adobe, Uber, Skyscanner, and more are using OneSignal push notification plugin due to its outstanding benefits.
With OneSignal platform, you can send not only mobile push notifications but also web push notifications, email notifications, and in-app notifications.
You can integrate OneSignal with your website, and mobile app both and take maximum advantage of its awesome features.
This tool enables you to send personalized messages to your customers based on their interests. You can run A/B testing to make the necessary improvements in your messages.
The best part of using OneSignal is that it is highly affordable, and you can send an unlimited number of notifications to your subscribers for free.
VWO
VWO, formerly known as PushCrew, allows you to reach your customers by sending them customized messages. Whether you want a push notification tool for your website or mobile app, VWO is an excellent option as it can be used for both web and mobile push notifications.
VWO allows you to reach to your mobile-first customers without developing a mobile app. With this push notification plugin, you can inform your customers about your new arrivals, service upgrade, flash sales, and other important announcements that can entice customers to convert.
PushAlert
This advanced push notification plugin is a WordPress tool that allows you to send desktop and mobile push notifications both. PushAlert is packed with many great features that can help you engage your subscribers by sending them the most relevant notifications.
The tool allows you to conduct A/B testing and create two variations of notifications so that you can determine which message is getting a better response from your subscribers and generating more conversions.
The plugin also allows you to send personalized messages to the subscribers based on their interest, which will increase your conversion rate.
SendPulse
SendPulse is a great push notification plugin for WordPRess that allows marketers to send important messages and announcements to your subscribers.
With SendPulse, you can alert your subscribers about your upcoming products, latest offers, new blog posts, or a limited time discount. SendPulse is a great tool to create maximum user engagement and keep your visitors coming back to your app.
This amazing push notification tool is packed with a number of useful features, including cross-browser computability, offline notifications, personalized messages, A/B testing, segmentation, and a lot more. The best part about using SendPulse is that it is completely free, and you can send around 15,000 notifications to 2,500 subscribers per month.
Google Firebase
Firebase is a push notification tool that allows you to engage your app users by sending them highly personalized and contextual messages. With Google Firebase, you can nurture those users who are actively engaged with your app and send them targeted messages to persuade them to complete in-app purchases. The plugin allows you to integrate in-app messages with analytics, which will make it easier for you to send messages based on the users' actions and their interests.
This tool lets you customize the design of the notifications so that you can send in-app messages that perfectly complement your brand. Moreover, you can also make the necessary changes to the design and copy to create and run successful engagement campaigns.
You can easily track the track impressions, clicks, and conversions of messaging campaigns. It will help you tweak essential changes in your next campaign to get better results.
Airship
Airship, formerly known as Urban Airship, allows you to deliver personalized messages to your customers by providing solid reasons to connect with your brand.
With Airship, you can provide your customers with the most important information they need to make well-informed purchase decisions.
This way, Airship can help you build a strong and loyal relationship with your customers. With this helpful tool, you can provide your customers with more intelligent and timely messages that will definitely inspire them to make more purchases.
Airship helps you offer an out-of-the-box customer experience by sending your customers what they love and want to see at the right time. With smart targeting, you can stay on top of your customers' minds and maximize your business growth.
So, here you go. These are a few great push notifications tools that your mobile app development company can use for your upcoming and existing projects and it will make things easy for your hard working developers to implement these in their apps.
These plugins will help your clients to deliver the messages that get their customers' attention and inspire them to take the desired action.